I am so excited to share these Easy Diy Tin Can Pumpkins. Their super easy to make and so darn cute, and a great way to keep tin cans out of the landfill, and a fun and inexpensive way to decorate for the holidays.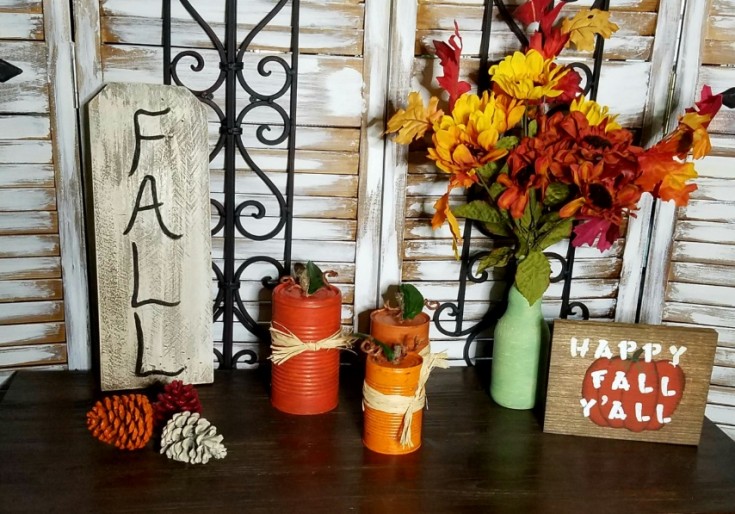 Easy Diy Tin Can Pumpkins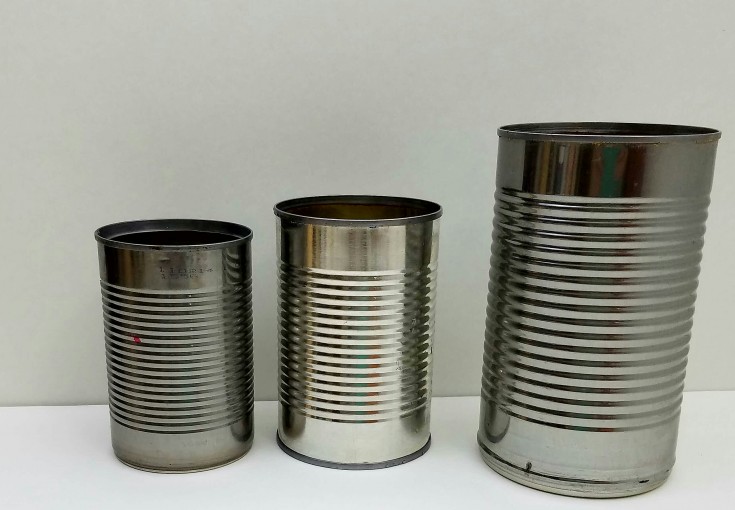 Gather your tin cans, clean the sticky gunk from the labels off the cans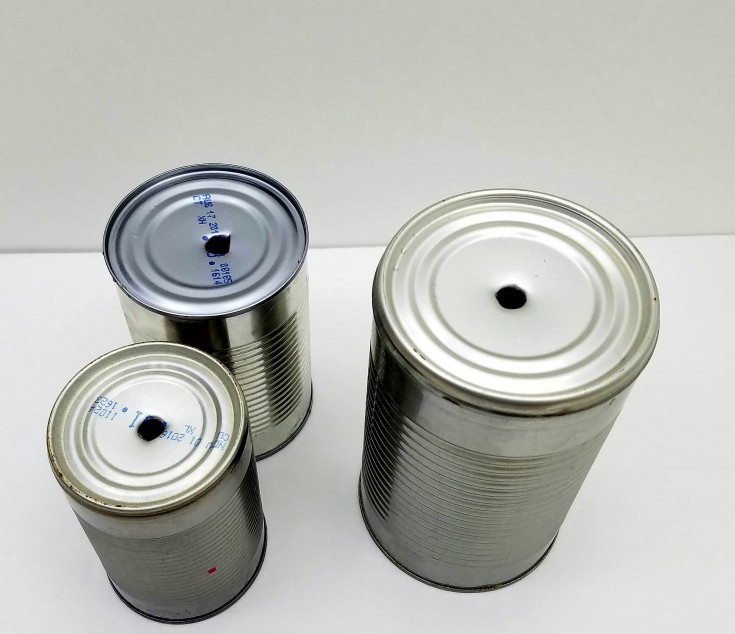 Next use a small nail and poke a hole in the bottom center portion of each can then use a screwdriver to enlarge the holes just large enough for your twigs to fit into.
Paint your cans different shades of orange or whatever color you choose.
Once dry distress your cans using sandpaper to add a little bit of rustic charm to your tin can pumpkins.
After that I added my favorite antiquing medium.
Now hot glue your Twigs into the holes. I glued mine from the inside of the tin cans.
Next I added my wire for the tendril's. The wire had some kind of material over it that made it resemble wood, not sure of the name but I found it at Michaels. You could just use regular wire and add a patina to it, like I did on my wood pumpkins.
Using a pencil a added the curls in the tendril's. Then I hot glued some leaves that I had cut off of some flower sprigs.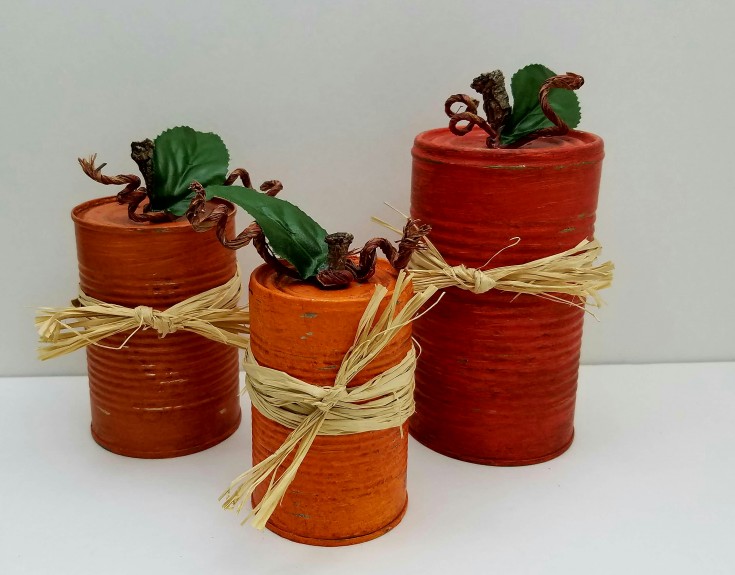 I finished off my Easy Diy Tin Can Pumpkins by tying some strands of raffia around the cans. I love how they turned out, I think their adorable!
*This post contains affiliate links, if you click on an affiliate link & buy something I may receive a small commission at no extra charge to you. The affiliate money I earn helps pay the expenses to keep this site running. Please read my full advertising disclosure for more info. Thanks so much for your support!*
Supplies Needed
Tin Can of various sizes
Nail (to poke holes in bottom of the cans)
Screwdriver (to enlarge the holes)
Twigs
Green Floral leaves
Wire
Antiquing Medium (I love this stuff)
Variety of orange acrylic paints
Raffia
Optional – patina
What kind of Fall crafts have you been working on?
More Fun Tin Can Projects
Quick and Easy Repurposed Tin Cans
How to Make Rusty Tin Cans
Grungy Can