Hi all! Today I am sharing an easy peasy farmhouse décor tile project, Life is Better on the Farm. This home décor project is made from a stencil that I received from Stencil Revolution, and a rustic looking piece of tile that I picked up while we were shopping for the tile for the master bathroom shower.
***This post contains affiliate links… We are a participant in the Amazon Services LLC Associates Program, and affiliate advertising program designed to provide a means for us to earn fees by linking to Amazon.com and affiliated sites at no extra charge to you. Please read my full advertising disclosure for more info. Thanks so much for your support!***
Farmhouse Décor Tile
To make this easy farmhouse décor start by finding a piece of tile that resembles a piece of wood, or any other tile of your choosing.
Then pick your farmhouse stencil. I chose this life is better on the farm stencil.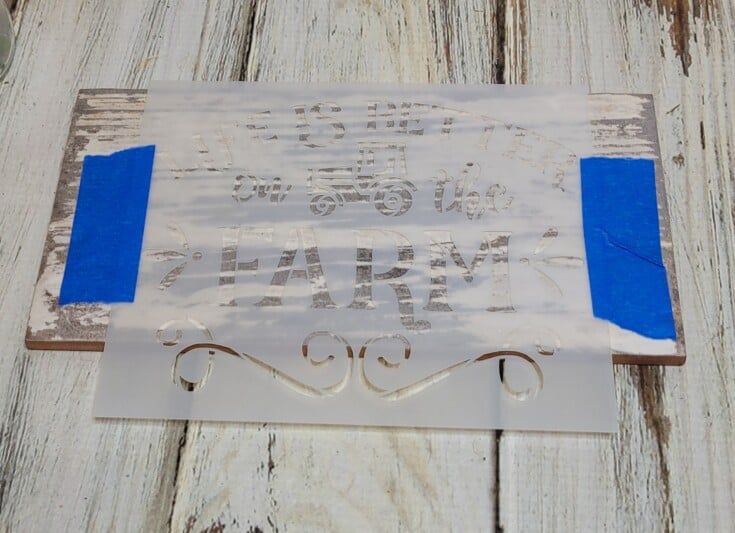 Secure the stencil to the tile with some painter's tape.
Use a stencil brush and some black chalk paint for the wording. I chose green for the tractor. Once dry the tile can be sealed with Mod Podge.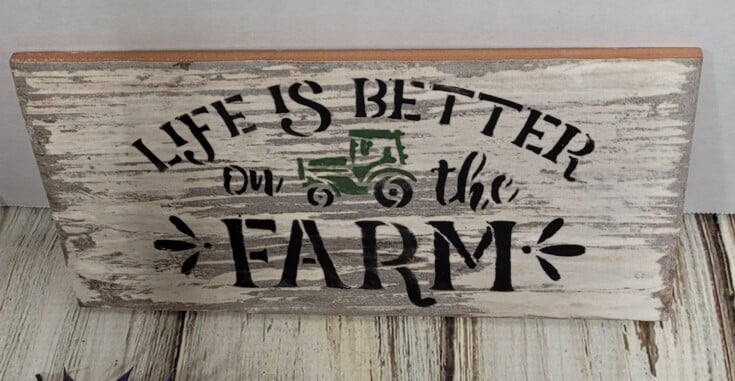 That's it for this easy peasy farmhouse décor tile. I do believe that this may be the shortest tutorial that I have shared so far.
Supplies for Farmhouse Décor
4" x 8" tile
Farmhouse stencil to fit the tile
Black and green chalk paint
Stencil brush
Painter's tape
Mod Podge
More Fun Tile Projects
Texas tile coasters
Christmas coasters- Red farm truck
Glass tile pendant