For my 11 Weeks Til Christmas Gift List I am featuring my handmade copper wire wrapped cross, and chain. Made from 100% copper wire, hand-formed, oxidized to give it a warm earthy glow, and tumbled to work harden and polish. I made this one for myself and loved how it turned out so much that I have made a couple more since. No two are alike.
Working With Copper
I love working with copper. It is an easy metal to work with, soft, but can be work harden to make a strong piece of jewelry. Copper has such a beautiful color. When oxidized, you get a beautiful warm brown color, or you can get a dark almost blue color. Depending on how long it is oxidized. Different techniques can bring out the different colors. You can even use a torch for different effects. When exposed to the elements it will turn a green color that some really desire.
Featured Necklace – 11 Weeks Til Christmas Gift List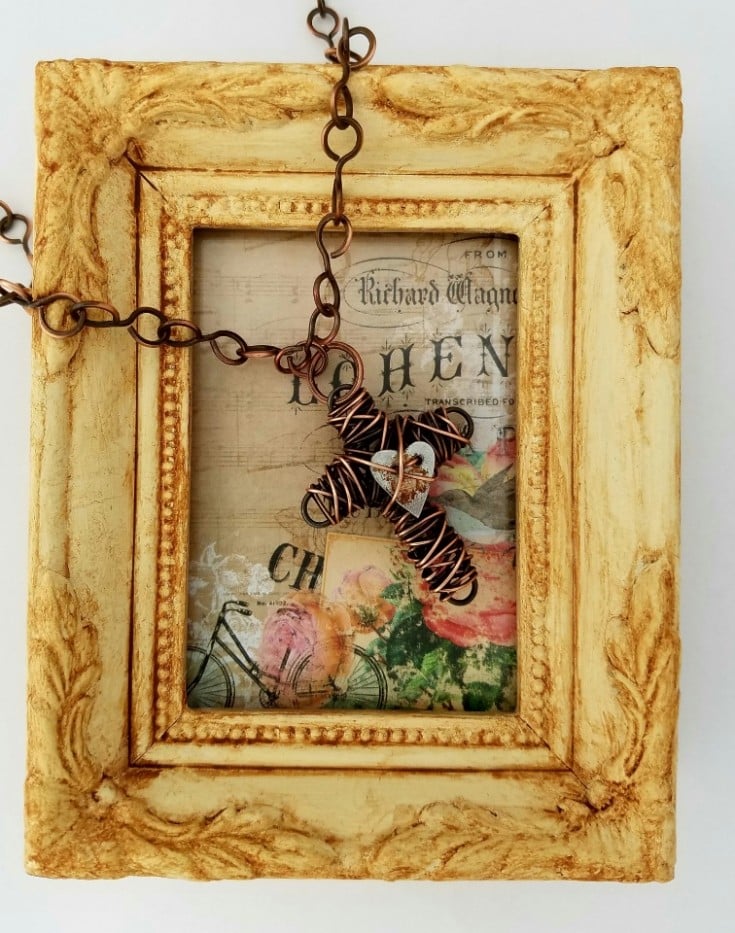 Joint Pain and Stiffness
Some believe that wearing copper bracelets for reducing joint inflammation, easing pain, and stiffness that's associated with rheumatoid arthritis and osteoarthritis. Means more freedom of movement and joint flexibility. Wearing a bracelet is said to be beneficial to stiff joints throughout the entire body.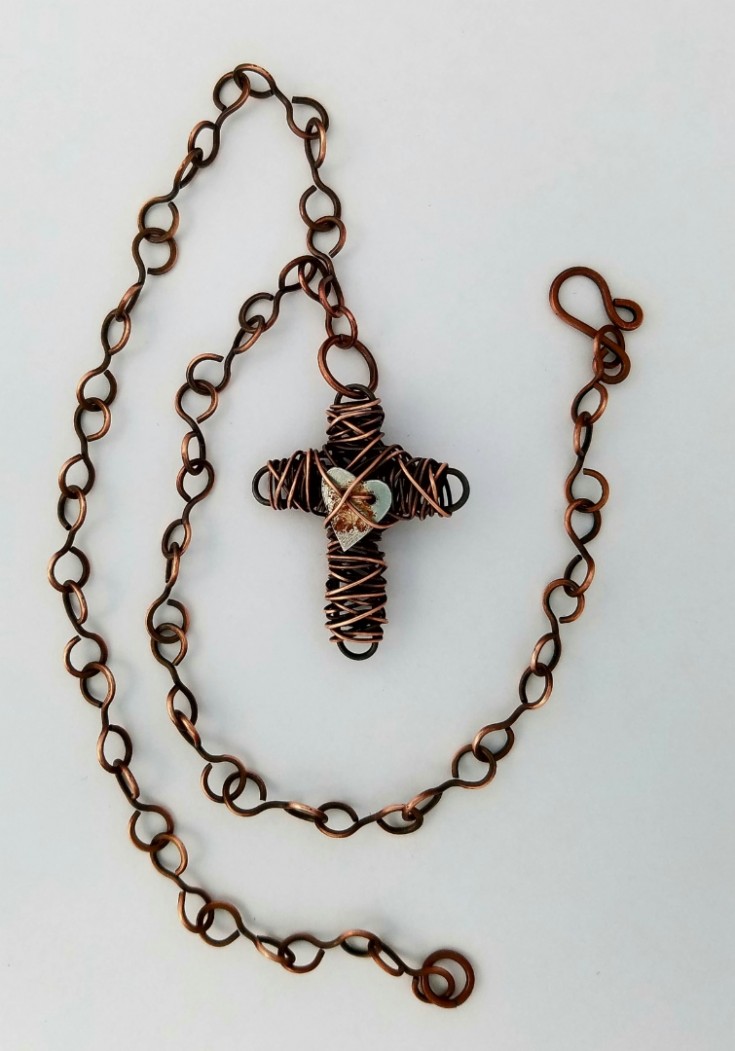 Although there is no scientific evidence that backs the wearing of copper as beneficial in easing joint pain and stiffness associated with arthritis. Advocates claim that copper emits anti-inflammatory and antioxidant properties therefore some find it beneficial in wearing copper jewelry for the purpose of having small amounts of copper absorbed through the skin easing there joint stiffness, and pain.
My Experience With Copper
For someone that makes jewelry, I don't wear it myself very often, unless we go out. We are not allowed to wear jewelry to work except rings, and stud earrings. I did make myself a copper wire wrapped ring because I have a touch of arthritis in my hands. One finger in particular, and wearing the ring does help relief the discomfort.
I have made my mother some copper bracelets, and she says that she can tell a difference. But then it's my mother so she may wear it because It's something that I made for her. You know how mothers are. LOL. But she wears one all the time.
You can find this weeks, 11 Weeks Til Christmas Gift List featured copper wire wrapped cross necklace similar to this one, and other handmade jewelry in my Handmade Artists Shop. I am also offering a 20% off coupon code that is good on anything in my shop, just type in "Shop16" upon checkout. Last weeks 12 Weeks Til Christmas Gift list was my figure eight chainmaille bracelet.