Hi all! Today I am going to share some farmhouse windmill décor. I found the little windmill at Goodwill, and I already had the wooden candle holder. I decried to try the Elmer glue crackle paint technique. And I got to say I am liking it so much better than the store-bought crackle paint. With the store bought you not only pay more for it but you also have to be really careful and not go over it twice or it doesn't crackle as very in that spot. Next time I want the crackle finish I will be using the Elmer glue technique again.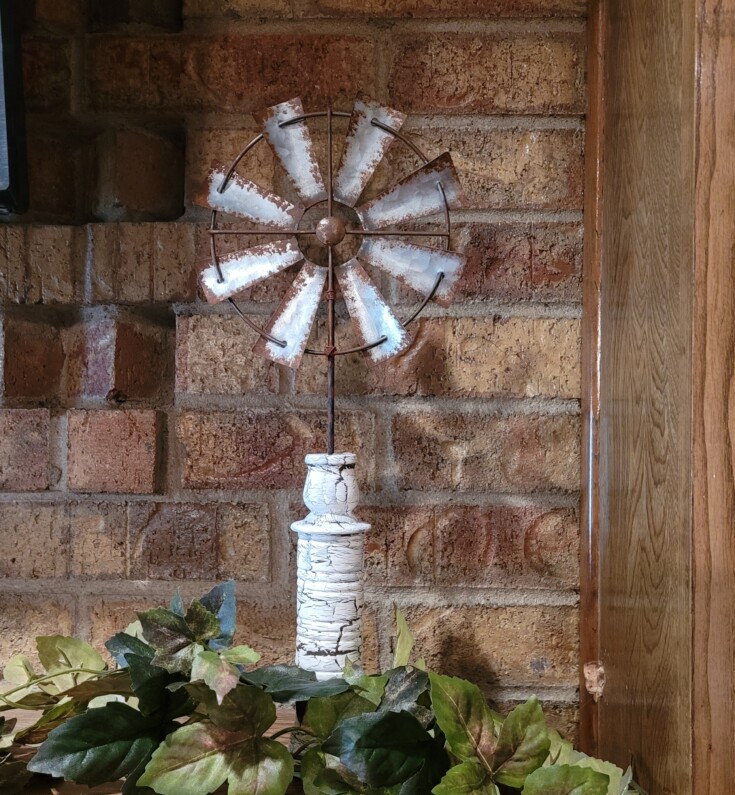 ***This post contains affiliate links… We are a participant in the Amazon Services LLC Associates Program, and affiliate advertising program designed to provide a means for us to earn fees by linking to Amazon.com and affiliated sites at no extra charge to you. Please read my full advertising disclosure for more info. Thanks so much for your support!***
Supplies Needed
Wood candle holder
Elmer glue
Brown chalk paint
Wood glue
Metal windmillWire
Cinnamon
Hot glue
Wood dowel
Wire cutters
Black acrylic paint
White acrylic paint
Paint brush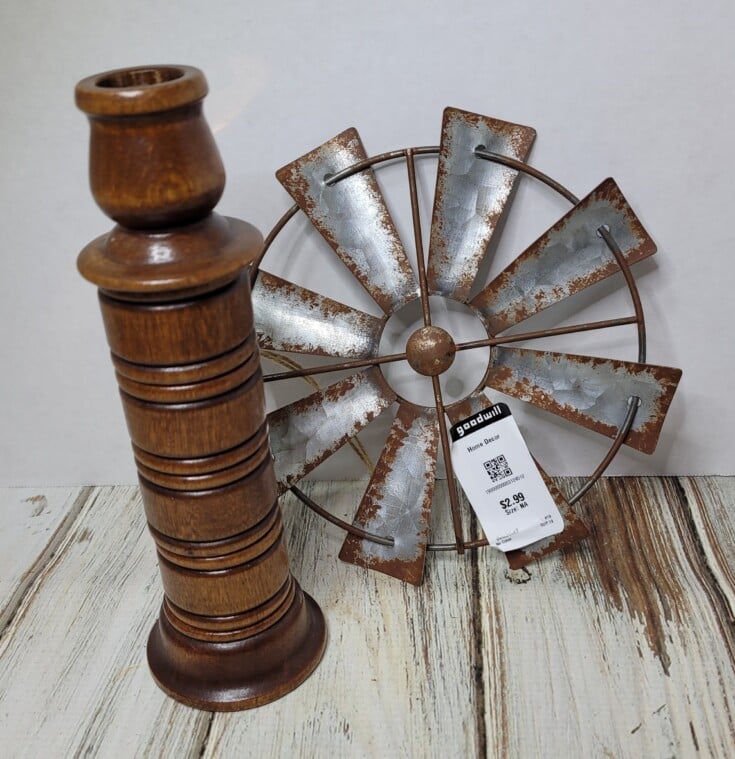 DIY Farmhouse Windmill Décor
Start off by painting a wood candle holder with brown chalk paint.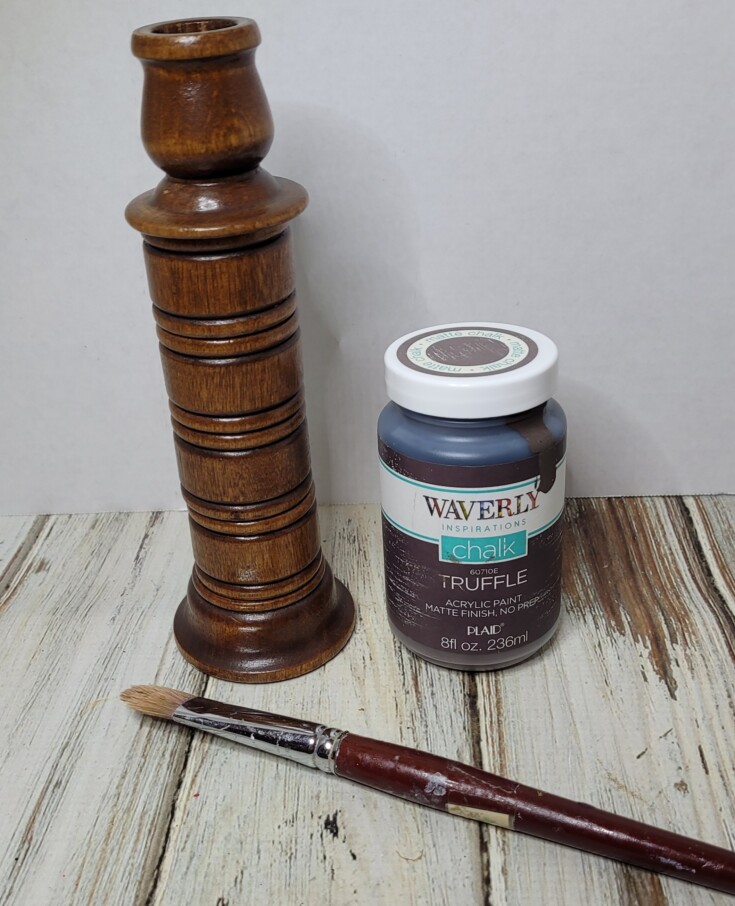 Once dry add a coat of Elmer's glue,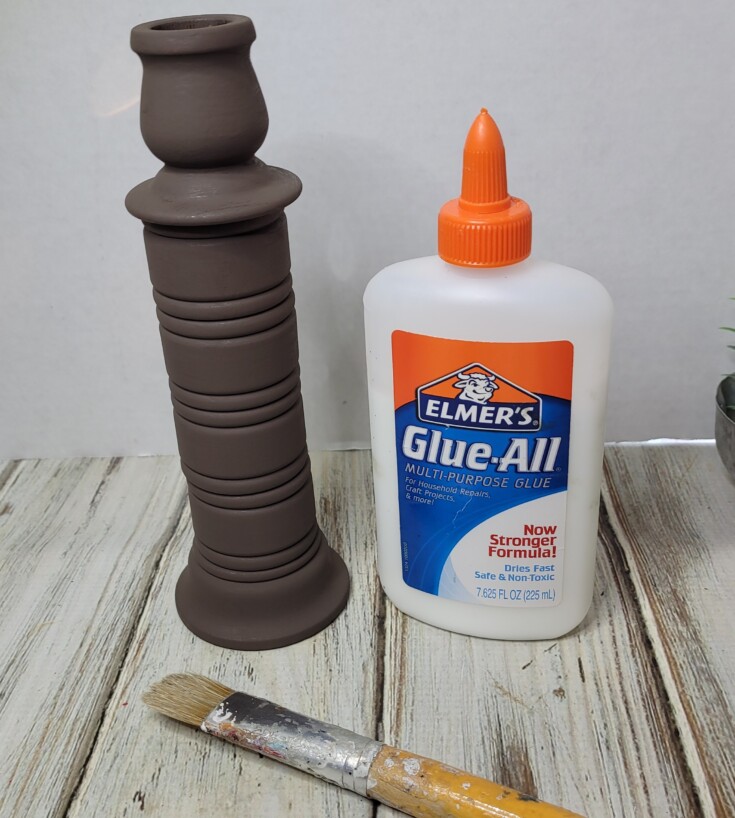 then go back and gently add a coat of white acrylic paint on top of the glue. Set aside and let dry thoroughly. It will start crackling as it dry's.
Next, paint a wooden dowel black.
The dowel was attached to the windmill with floral wire.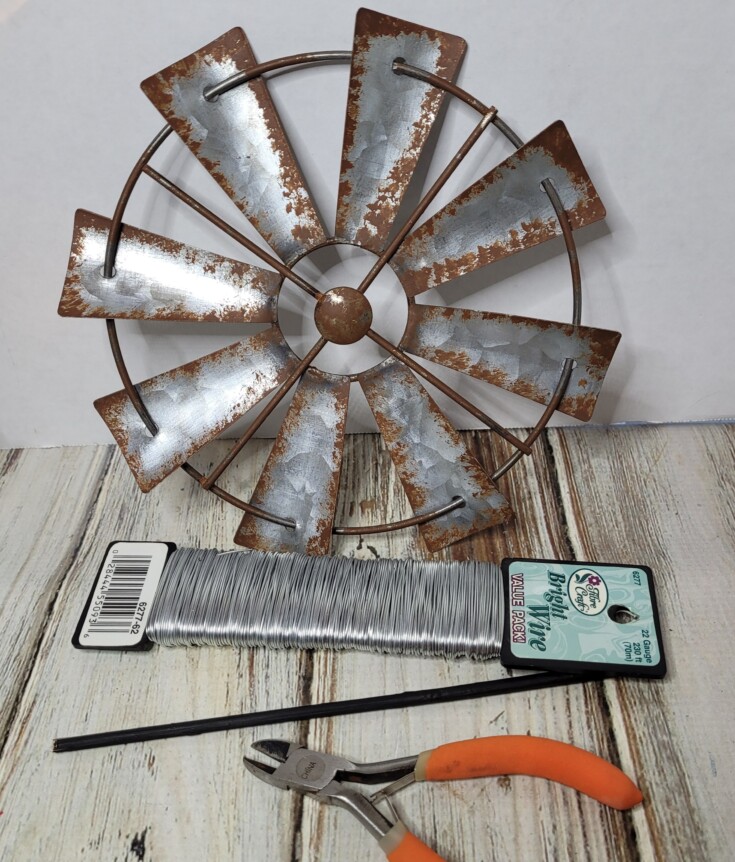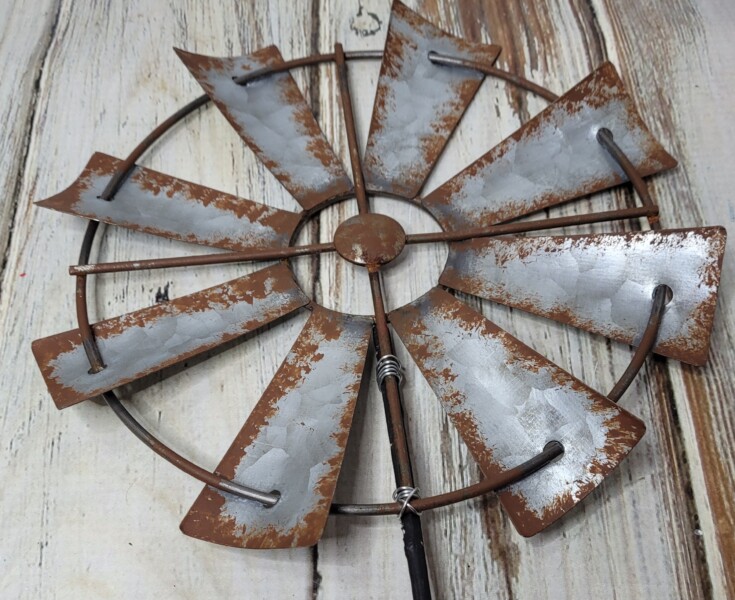 To make the wire and dowel blend in with the rusty windmill I used rust colored paint and cinnamon.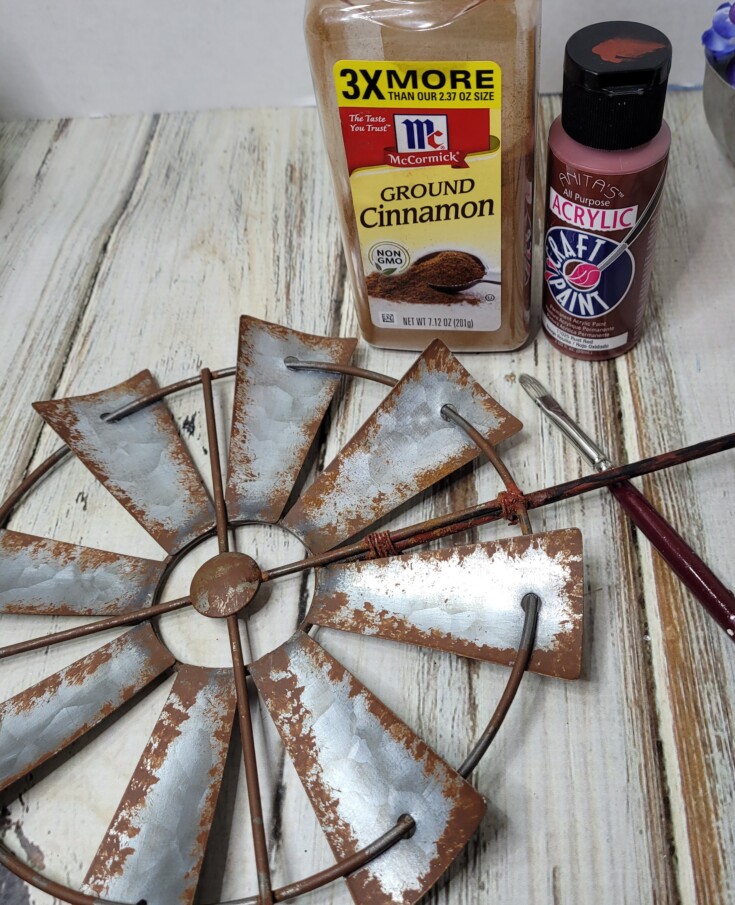 Connect the farmhouse windmill décor by drilling a hole down the center of the candle stick. Then squirt some wood glue in the hole and run the dowel down into the hole.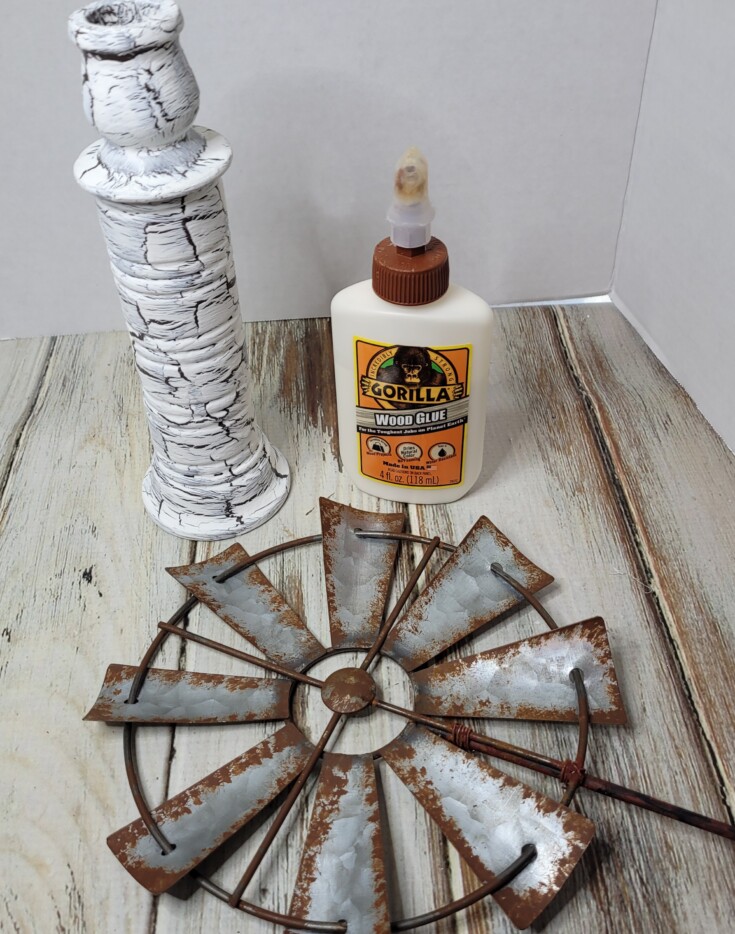 Then I centered the windmill and filled the rest of the candle holder up with hot glue. This held it in place while the wood glue dried.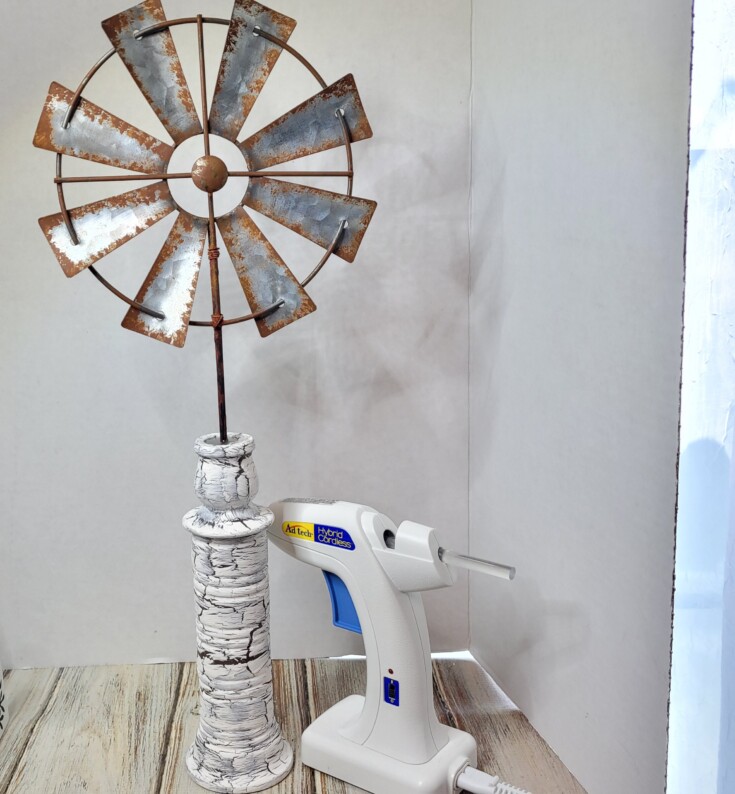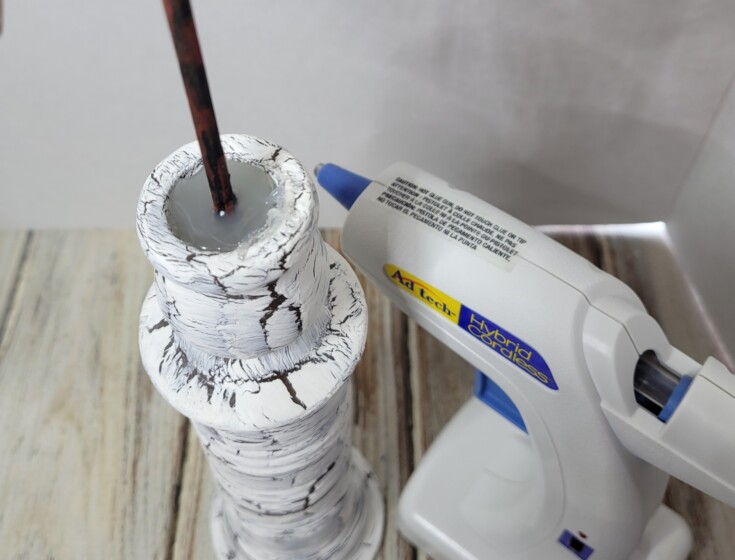 That's it for this farmhouse windmill décor project. Loving how it turned out. Its new home is on the mantle in our living room.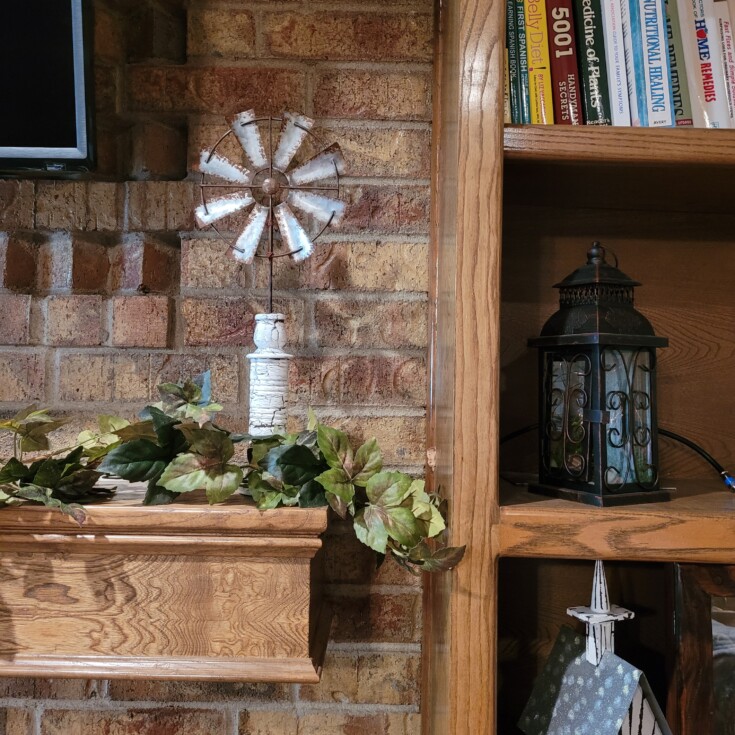 More Fun DIY Farmhouse Decor
Rustic Farmhouse Style Utensil Holder
Rustic Farmhouse Decor
Give a Wood Box the Farmhouse Style Look
16 DIY Farmhouse Decor Ideas