Hi all! Today's project is a cardboard carrot hang tag made from cardboard and a hang tag from the Dollar Tree. Fun inexpensive décor for spring.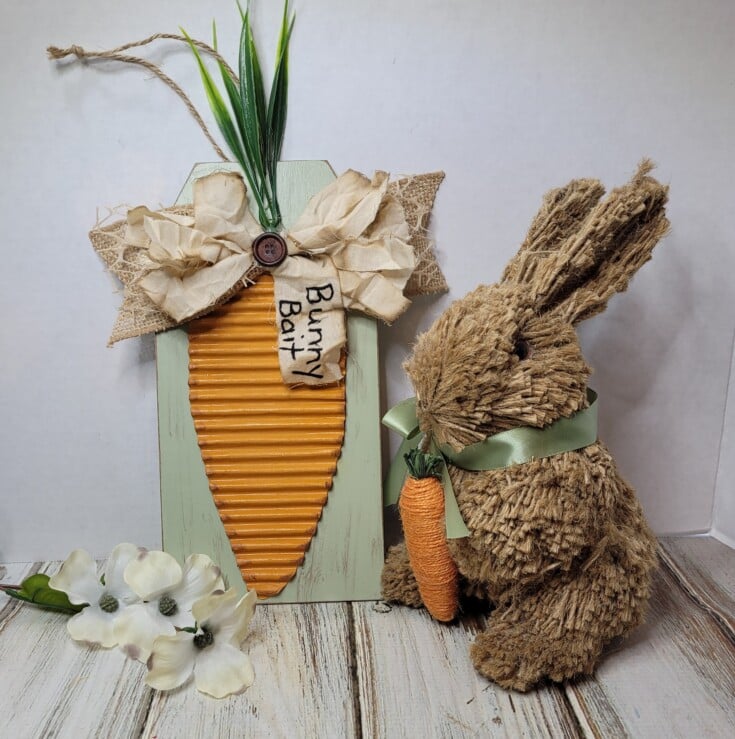 ***This post contains affiliate links… We are a participant in the Amazon Services LLC Associates Program, and affiliate advertising program designed to provide a means for us to earn fees by linking to Amazon.com and affiliated sites at no extra charge to you. Please read my full advertising disclosure for more info. Thanks so much for your support!***
Supplies for Cardboard Carrot
Cardboard
Dollar Tree hang tag
Celery green chalk paint
Pumpkin orange chalk paint
Dark brown acrylic
Burnt umber acrylic
Paintbrush
Mod Podge
Muslin fabric
Mesh Ribbon
Burlap Ribbon
Wood glue
Hot glue
Twine
Craft sander
Instant Coffee
Wood button
Greenery
Diy Cardboard Carrot Hang Tag
Start by cutting a carrot shape out of cardboard, then gently peel one side of the top layer of cardboard off. Leaving the corrugated layer on.
Paint the Dollar Tree hang tag celery green,
and the cardboard carrot orange.
Now go back and distress the hang tag edges with a craft sander.
Put a layer of Mod Podge on the hang tag and the carrot.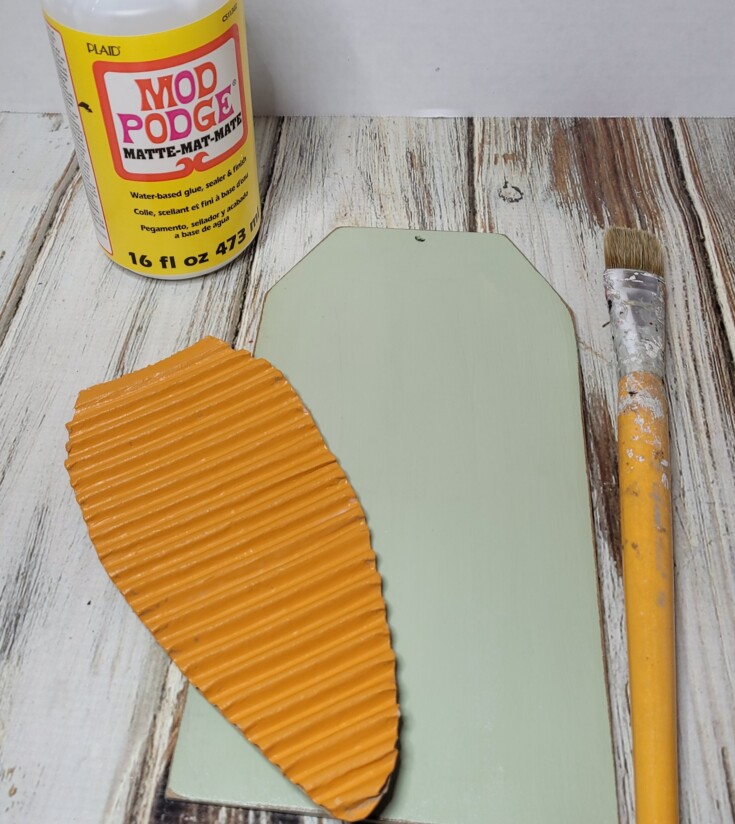 Once dry glue the carrot down onto the hang tag.
Some brown paint was lightly dry brushed on the hang tag to add to the distressed look.
and burnt umber was added to the edges of the carrot.
For the cardboard carrot hang tag bow I used 2 ½ inch wide burlap ribbon cut approximately 7 ½ inch long. Coffee-stained muslin strips about 6 inches long, and a 7-inch piece of mesh ribbon that I found at the Dollar Tree. Stacking the mesh ribbon then the muslin strips all on top of the burlap ribbon. Leaving one of the muslin strips hanging down with the words Bunny Bait wrote on it with a paint marker. Gathered all together in the center and tied with a piece of twine.
The bow was attached using hot glue, and topped off with a wood button in the center.
Some greenery was hot glued to the top of the carrot.
I tied a piece of twine to the top of the cardboard carrot hang tag for hanging. That's it for this fun and inexpensive spring décor. Would you have guessed that the carrot was made from a piece of cardboard?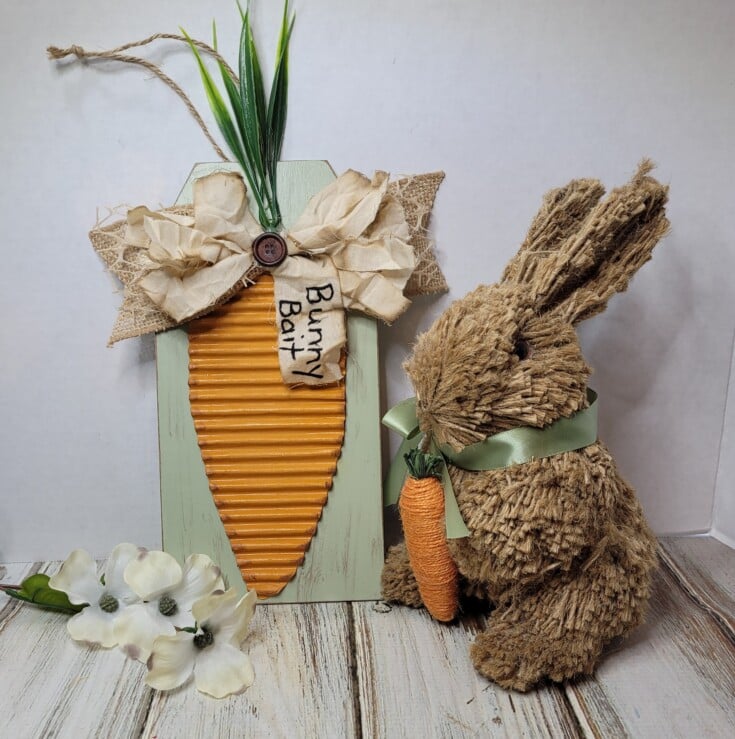 More Fun Carrot Projects!
Upcycled Light Bulb Carrots
Wood Spindle Carrots