I can not believe how fast this year has gone by. With Thanksgiving around the corner and Christmas following on it's heels. I have been rushing around trying to get some Thanksgiving and Christmas decor made. That's when the 3 ways to upcycle a dollar store pumpkin was born.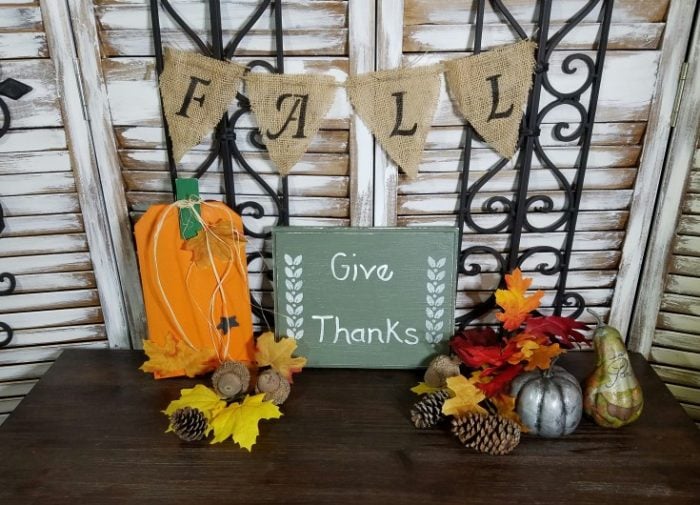 How 3 Ways To Upcycle A Dollar Store Pumpkin Came About
You know how you start a project then it gets pushed aside for another. Then you just seem to forget about it and it sits there in the pile of started and forgot projects.
Well this is how these dollar store pumpkin started out. I had seen a paint technique that I had wanted to try out. I started it by spray painting two of the pumpkins grey. Then I just got started on something else and just never got back to it.
Then while looking around for some projects that I can do quickly I came upon my started and forgot projects. I pulled out the 3 dollar store pumpkins. Instead of painting them all alike, I decided to make each one different.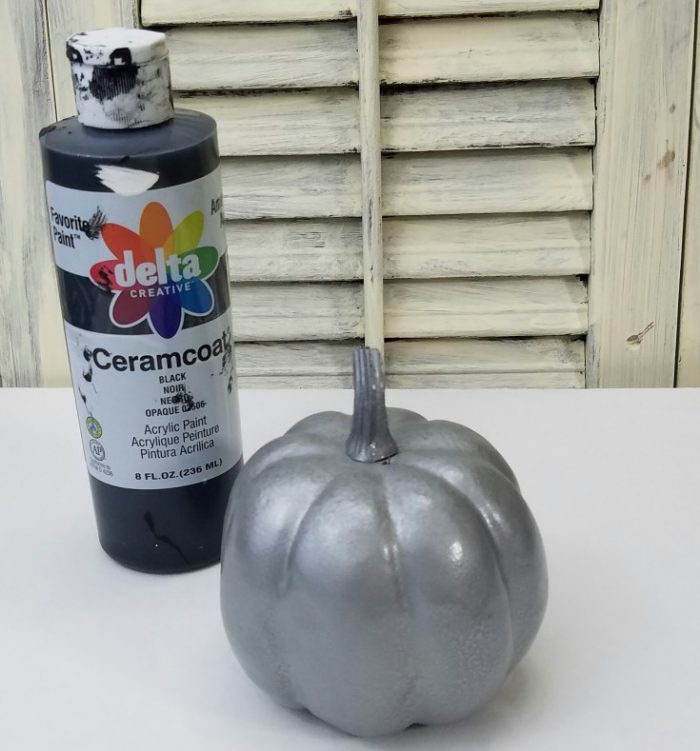 Faux Pewter Paint Technique
This first pumpkin I tried the faux pewter paint technique on it. I had already painted it grey.
So now I dabbed black paint into the grooves of the pumpkin.
Then using a paper towel I dabbed some of it off and bring a little bit of the black over the rest of the pumpkin. Leaving the darker areas in the grooves. Then I just set it aside (but not forgotten) to work on the next pumpkin.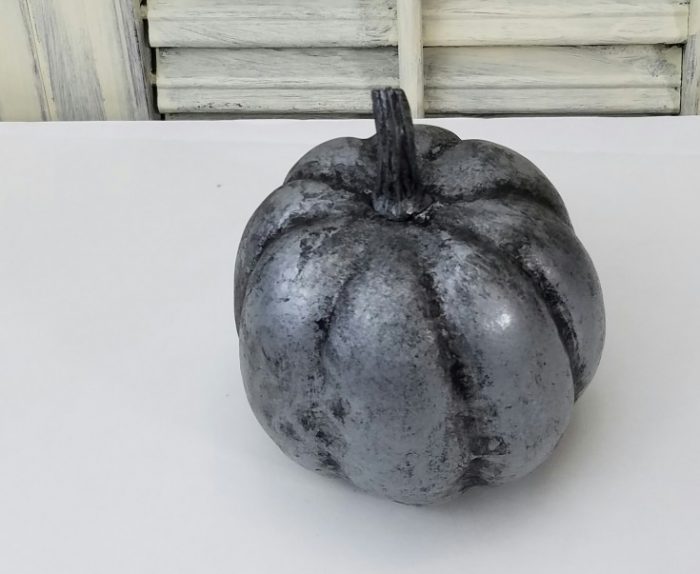 Chalk Paint Pumpkin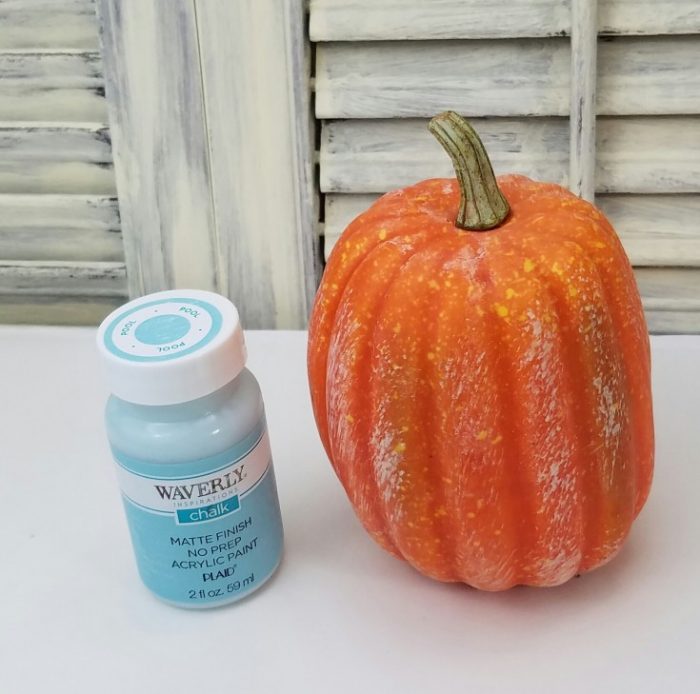 This little pumpkin all I did was give it two coats of Waverly chalk paint.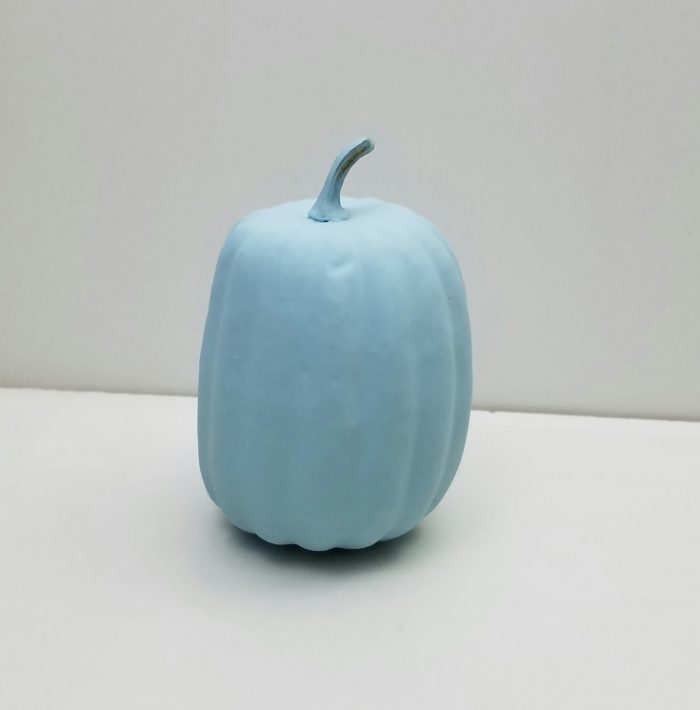 Once dry I just dabbed on a little white paint, and that's all I did for this pumpkin.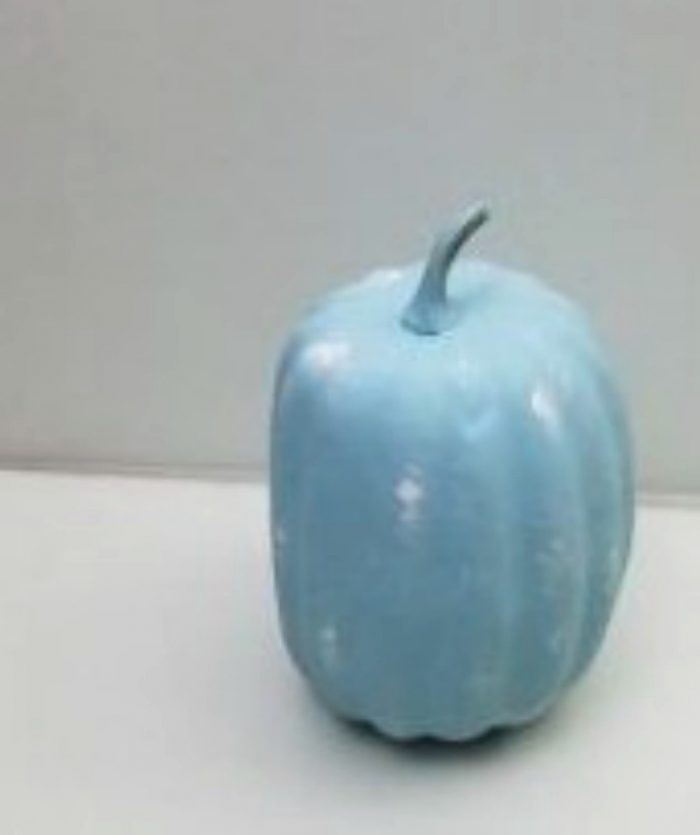 Decoupaged Dollar Store Gourd
The last of my 3 ways to upcycle a dollar store pumpkin is this decoupaged gourd. This was one that I started out to try the pewter technique on but instead decided to decoupage a napkin on it.
I cut my napkins into pieces, then working in small sections I applied some mod podge to the gourd.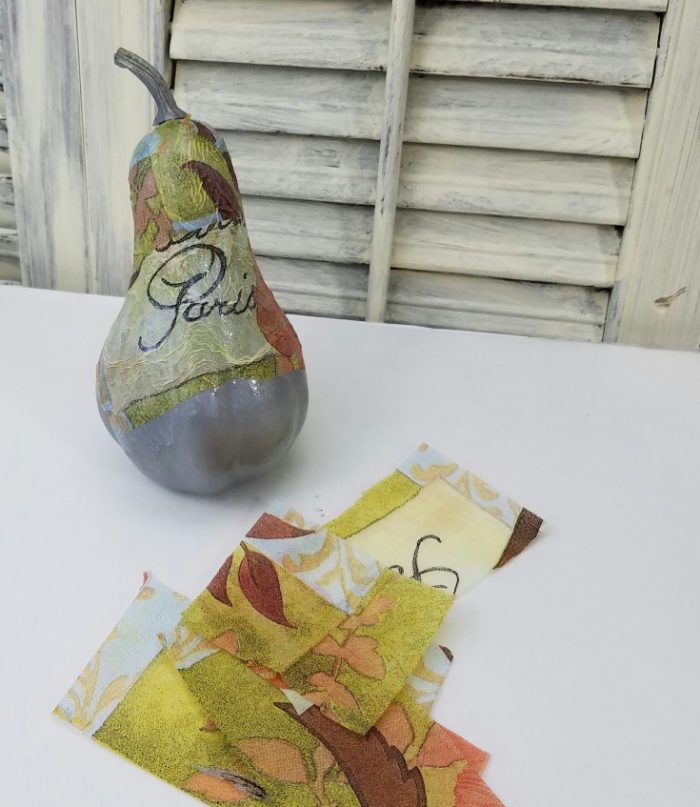 Then I placed the napkin piece over the mod podge, and added more mod podge over it.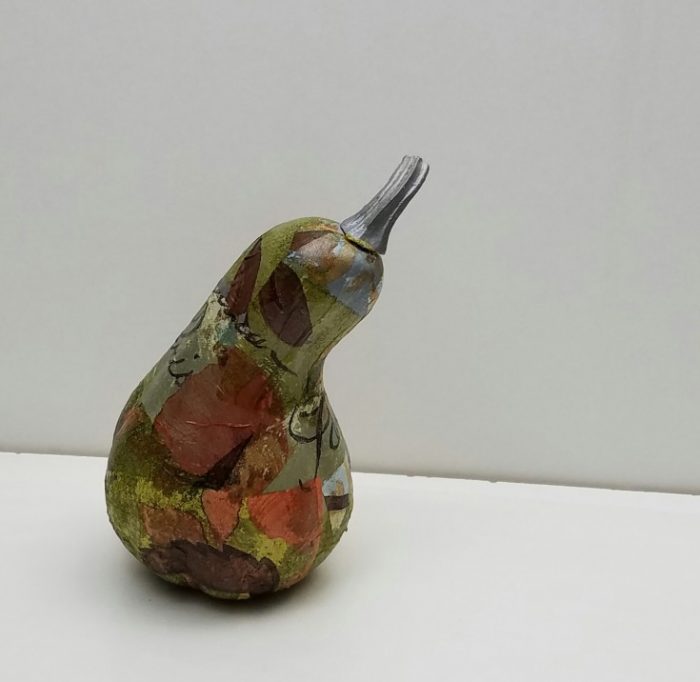 I continued working in small sections until I had the gourd completely covered.
That's it for the 3 ways to upcycle a dollar store pumpkin, or gourd.
*This post contains affiliate links, if you click on an affiliate link & buy something I may receive a small commission at no extra charge to you. The affiliate money I earn helps pay the expenses to keep this site running. Please read my full advertising disclosure for more info. Thanks so much for your support!*
Supply List
Waverly chalk paint
Napkins
Mod Podge
Grey spray paint
Pumpkins
Gourd
Black acrylic paint
White acrylic paint
More Fun Fall Projects You May Enjoy!!!
Diy Fall Wreath
Easy Fall Leaves
Diy Fall Pumpkins