Hi All! This week's post is going to be a short one. I am going to share some photos of 5 Easy Diy Wood Signs that I've made over the past several months but never got around to sharing until now. Since we went out of town over the weekend to see my oldest daughter and family I ran out of time. So I decided to share these photo's instead.
Easy Diy Wood Signs
First up is my mommy needs coffee block sign. I made this one out of a piece of wood and stenciled the wording from a T-shirt stencil that I had picked up at Hobby Lobby.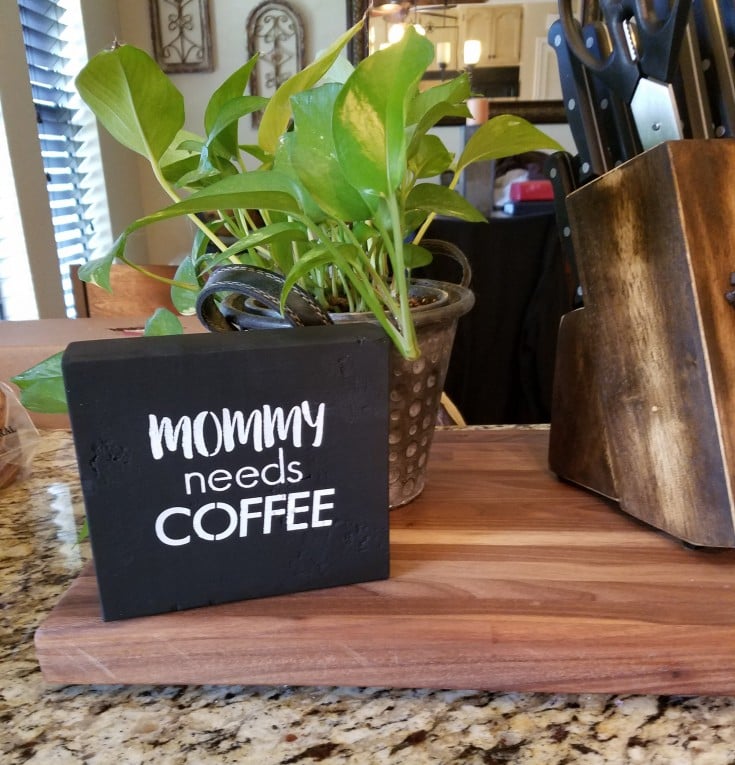 Second up is a rustic fresh market sign made by stenciling the wording on a piece of pallet wood.
Third is another pallet wood sign, except this one was free handed. I also added a flowering weed.
Fourth is another block wood sign, that I stenciled Fresh Coffee on.
The last of my easy diy wood signs is the, You Never Know What You Have Until It's Gone. Toilet Paper, For Instance… block sign that I made upon a request. This one I wrote out the wording on notebook paper to fit the size of block that was requested. Then I used graphite paper to transfer it onto the block then hand-painted it on.
That's it for these 5 easy diy wood signs.
Have you made any signs lately?
If you enjoyed this project, please don't forget to share it with your friends and/or save it to Pinterest.
More Wood Signs You May Enjoy!
You are loved
Farmhouse signs and thrift store makeovers
***This post contains affiliate links, if you click on an affiliate link & buy something I may receive a small commission at no extra charge to you. The affiliate money I earn helps pay the expenses to keep this site running. Please read my full advertising disclosure for more info. Thanks so much for your support!***