Hi All! Today I wanted to share this super easy and cute project for Easter made from wooden spindles. Several years back I purchased a basketful of wood spindles at an estate sale and have been hoarding them for just the perfect project. Like this spindle ladder or these repurpose spindle angels. Since Easter is upon us and I've been noticing lots of different carrots made out of wooden spindles I decided to make myself some of these adorable wooden spindle carrots. Let's get started!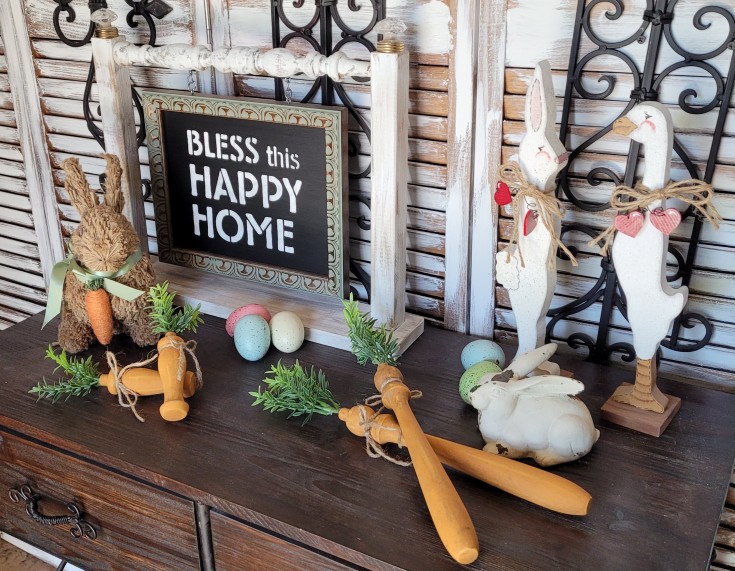 ***This post contains affiliate links… We are a participant in the Amazon Services LLC Associates Program, and affiliate advertising program designed to provide a means for us to earn fees by linking to Amazon.com and affiliated sites at no extra charge to you. Please read my full advertising disclosure for more info. Thanks so much for your support!***
Diy Spindle Carrots
Start by cutting your spindles to the desired length for carrots. I cut mine so I could make two long wood carrots and two short.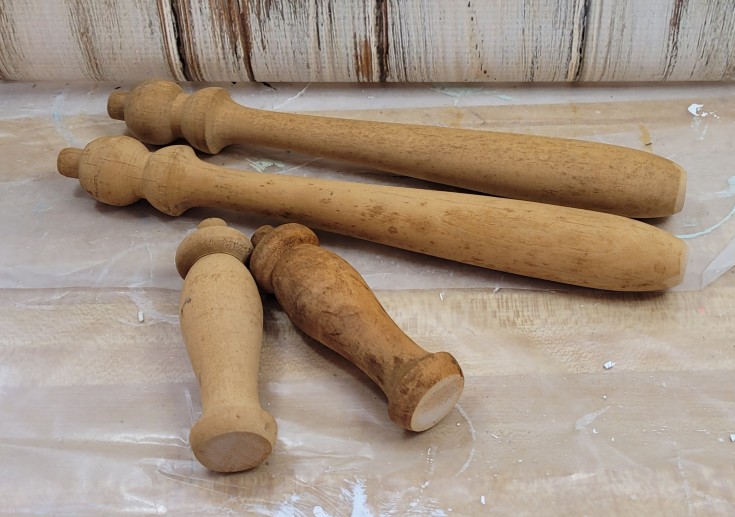 Drill holes into the end of each carrot for the greenery sprigs.
Sand the cut edges and clean with warm soapy water.
Then give the wooden spindle carrots one or two coats of orange paint. (I used Waverley's pumpkin chalk paint).
Once the paint dried, I added some water-based gel stain for an antique effect.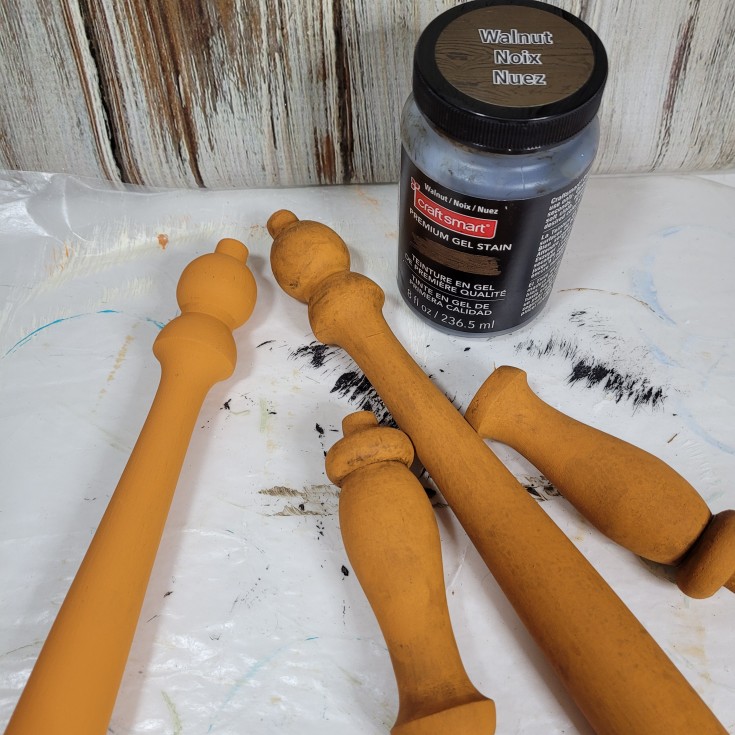 Then I sanded the spindles to get the distressed look that I so desire.
Next pull the greenery off of the lower stems, and cut the ends off to make them easier to stick several into the ends of the smaller wooden spindle carrots.
For the longer carrots just cut the top portion off of the green sprigs.
To add the greens for the wood carrots just squirt some hot glue into the holes and push the ends of the sprigs into the holes. Hold till dry!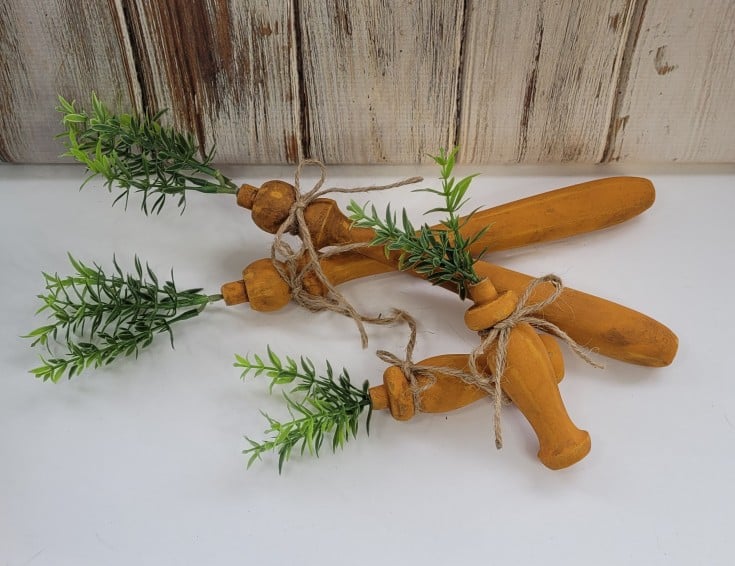 Tie a piece of jute around the tops of the wooden spindle carrots, and that's it! So simple yet cute! What kind of projects have you made using wood spindles?
Spindle Carrot Supplies
Wooden spindles
Orange chalk paint
Brown gel stain
paintbrush
scissors
hot glue gun
drill
floral green sprigs
wire cutters
Paper towels
Jute