This easy dark chocolate mint almond bark was something that I made over the holidays. I took some to work, and it was a big hit. This chocolate bark only requires 3 ingredients, and a batch can be made up in 5 minutes, but then has to set before you can break it a part to eat.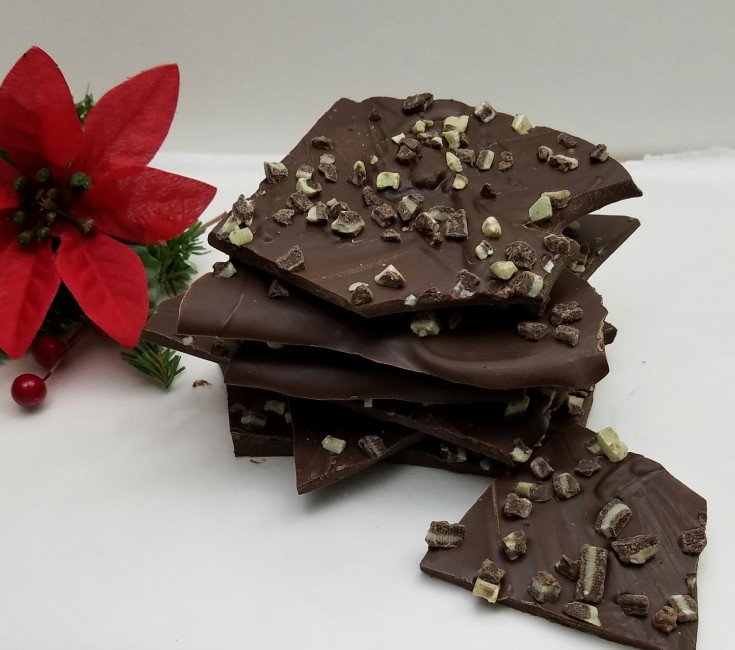 How To Make Chocolate Mint Almond Bark
1. Line two cookie sheets with wax paper.
2. Break apart almond bark, and place in a glass microwave safe bowl.
3. Heat in microwave at 30 second intervals until soft.
4. Add dark chocolate morsels, and mix until smooth.
5. Pour and spread on your wax paper covered cookie sheets.
6. Sprinkle Andes Mint chips on top while still hot.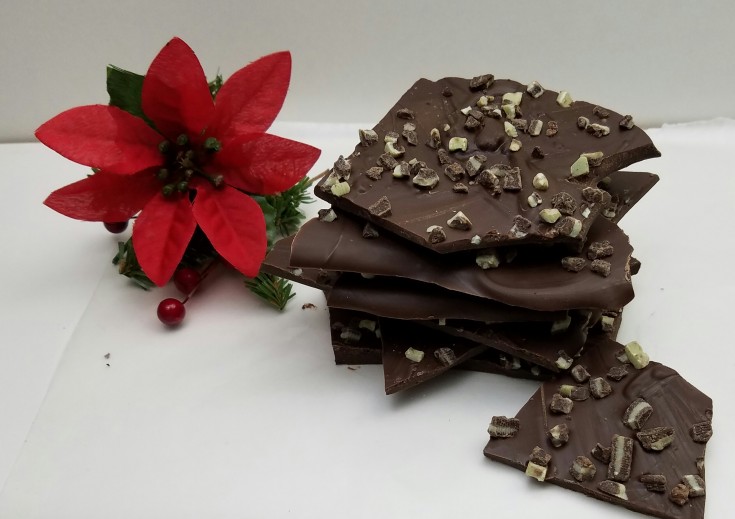 Chill in refrigerator until chocolate hardens 30-60 minutes. Once the bark has hardened break into pieces and store between layers of parchment or waxed paper.
This chocolate mint almond bark also makes the perfect gift for family or friends.
Give it a try, see how easy it is to make, and let me know what you think.
*This post contains affiliate links, if you click on an affiliate link & buy something I may receive a small commission at no extra charge to you. The affiliate money I earn helps pay the expenses to keep this site running. Please read my full advertising disclosure for more info. Thanks so much for your support!*
Ingredients Needed For Chocolate Mint Almond Bark
10 oz. Dark chocolate semi sweet morsels
1 24 oz. Package almond bark
1 cup Andes Mint Chocolate baking chips
More Sweets You May Enjoy
Homemade Turtles
Chocolate Cake Cookies
Homemade Chocolate Biscotti
Chocolate Coconut Almond Bites