Hi All! For once I am getting an early start on an upcoming holiday (Easter). Today I am going to share some fun little Easter Bunny Treat Bags for a party or giving homemade goodies to someone special. These cute little bags are made from plain brown paper bags. Lunch bag size would be the perfect size to use for these little treat bags. But for this project, I am using what I have on hand, one lunch size, and another a little bit larger. Both wrinkled, but nothing a little ironing won't fix to make them straight and crisp again. The bunny tails will be made out of a dyed coffee filter.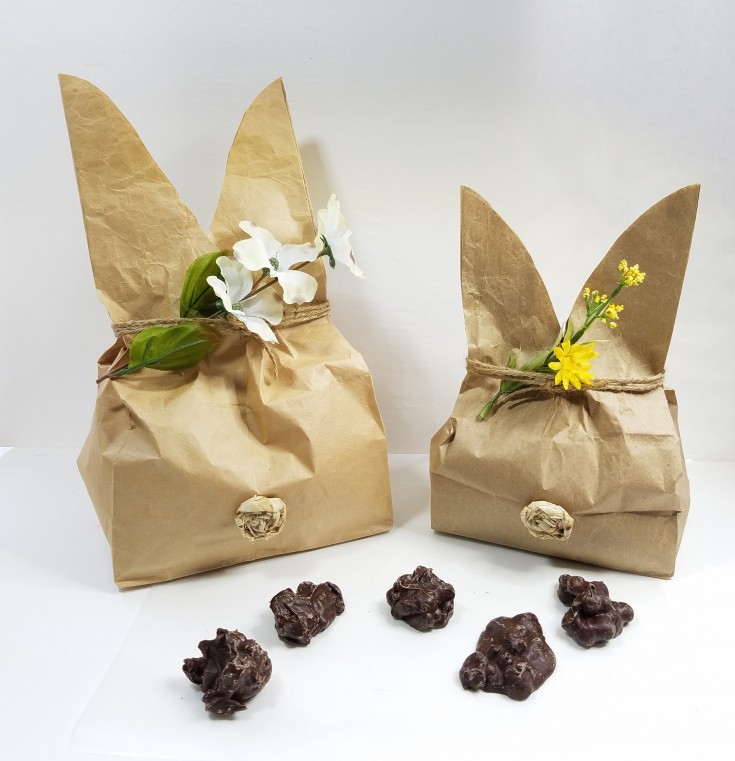 ***This post contains affiliate links, if you click on an affiliate link & buy something I may receive a small commission at no extra charge to you. The affiliate money I earn helps pay the expenses to keep this site running. Please read my full advertising disclosure for more info. Thanks so much for your support!***
Supplies for Easter Bunny Treat Bags
Small brown paper lunch bags
Coffee filters
Teaspoon of coffee
Hot glue gun (similar to mine) and glue sticks
Twine
Flower sprigs
Scissor's
How to Make Easter Bunny Treat Bags
First of all, start out by dying your coffee filter in a cup of coffee. Squeeze out the excess water then lay flat to dry. One filter was able to make two bunny tails.
Next, I folded the bag in half lengthwise and cut the bunny ears.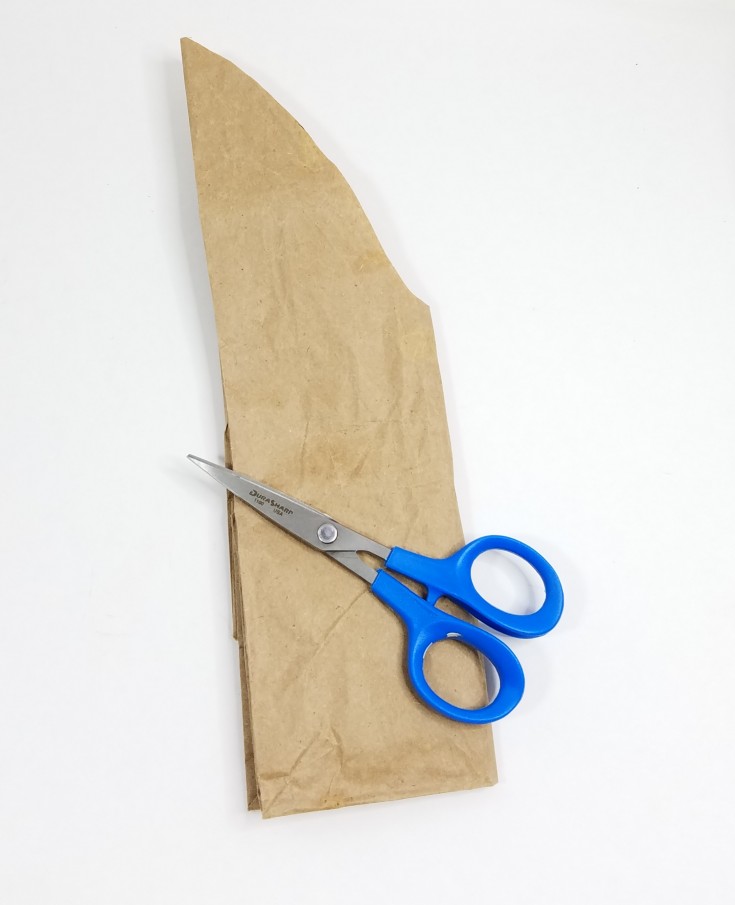 Then I ironed the used paper bags to get them stiff and somewhat crisp again for a wrinkled used bag. LOL
Once the dyed coffee filter was dry, I started cutting it in a spiral. Like when making spiral rosettes, except cutting a wider than normal spiral.
Starting at one end start twisting the filter and hot gluing it as I did for my burlap and fabric flower.
When I got about halfway through the spiral I then cut the filter and glued the end down. Repeating the same steps for each bunny tail you make.
Hot glue the bunny tails in the lower center of each paper bag.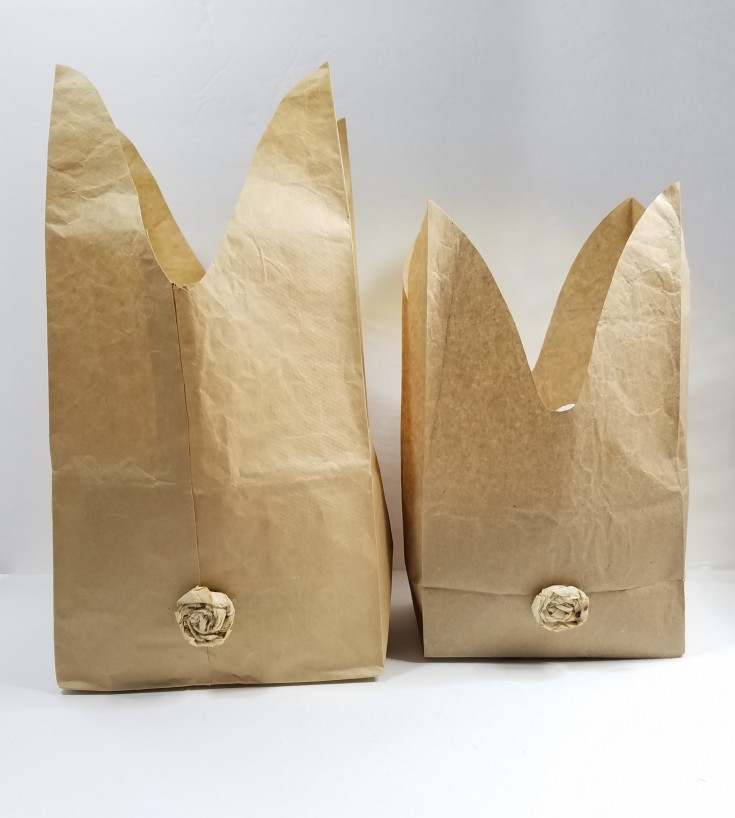 For the ears, I hot glued the top edges of each set of ears to hold them together as one ear.
Now fill your Easter Bunny Treat Bags with some goodies then wrap a piece of twine around the paper bag a few times just under the ears. Gathering the bag some and tie a knot or bow.
Add a flower sprig and gift tab if you like.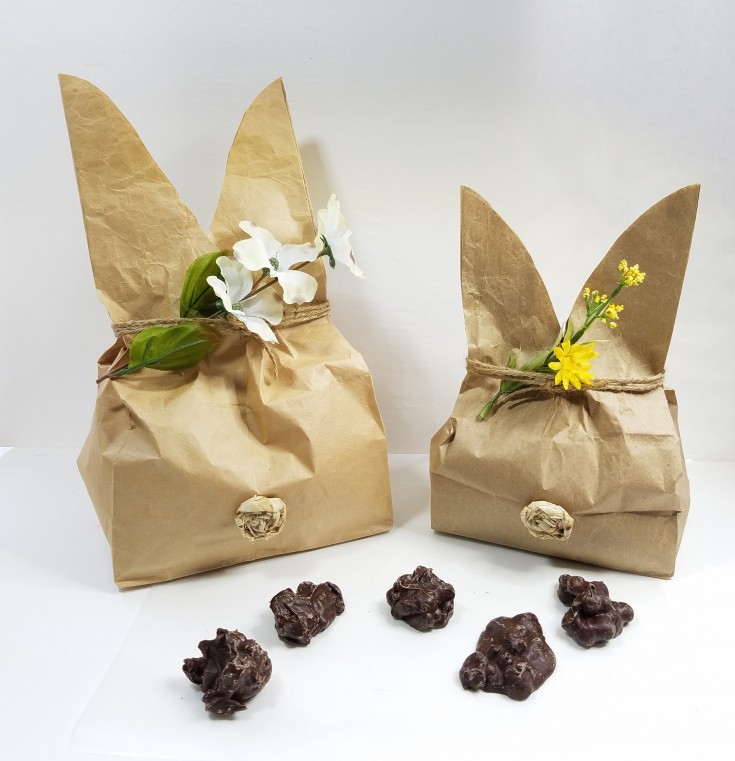 That's all there is to these adorable Easter Bunny Treat Bags.
Do you like making your own treat bags and containers for homemade goodies?
More Projects You May Enjoy!
How to make a Easter egg jar
Colorful spring decor – Altered Bottles
Faux zinnias made from pine cones