These diy Christmas bath salt ornaments make a fun gift to give to someone special. If you need a quick and easy gift this is it. All you need is three ingredients.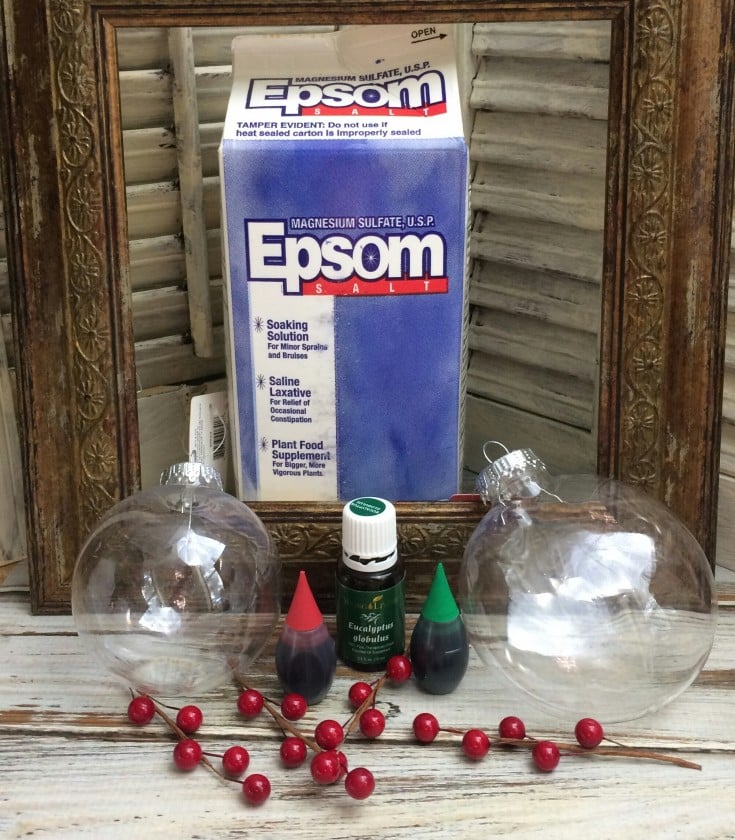 Diy Bath Salt Ornaments
To make these easy bath salt ornaments start off by pouring 1/2 cup on Epsom salt into a measuring cup. Then add some food coloring and mix until you get the color that you desire. For these bath salt ornaments I used two different essential oils, Peppermint, and Eucalyptus
For my red and white striped ornament I used the red food coloring. Mix well.
Next I added 15 drops of Peppermint essential oil, mixing well.
My green and white striped bath salt ornament I used green food coloring, and 15 drops of Eucalyptus essential oil. Mix well.
I next made a funnel out of a paper plate, and placed inside of the ornament.
Then I started to pour a small amount of my green eucalpytus scented epsom salt into the ornament.
Next came some of the plain epsom salt.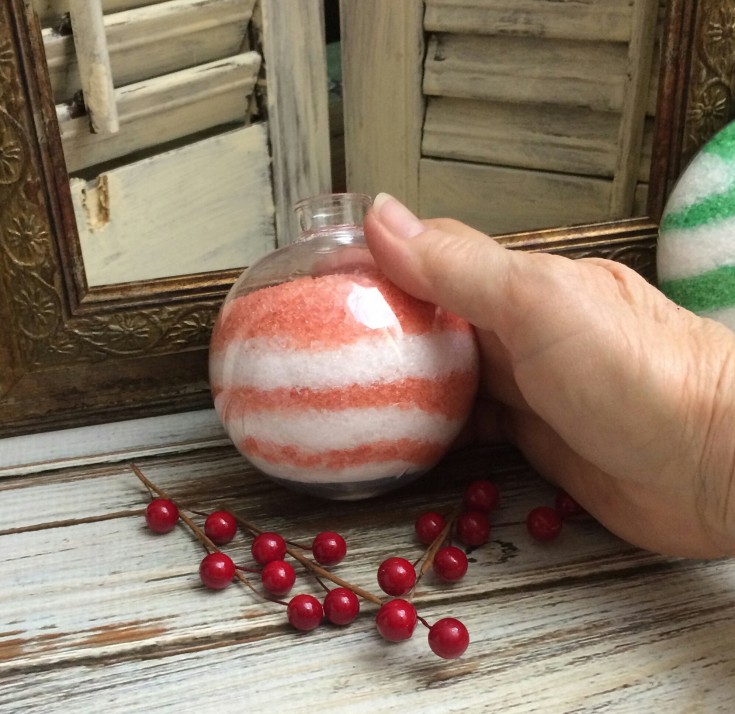 Continue adding the dyed and non dyed epsom salt in layers until the ornaments are filled to the top.
Put the tops back on the ornaments, and add tape to help keep them closed.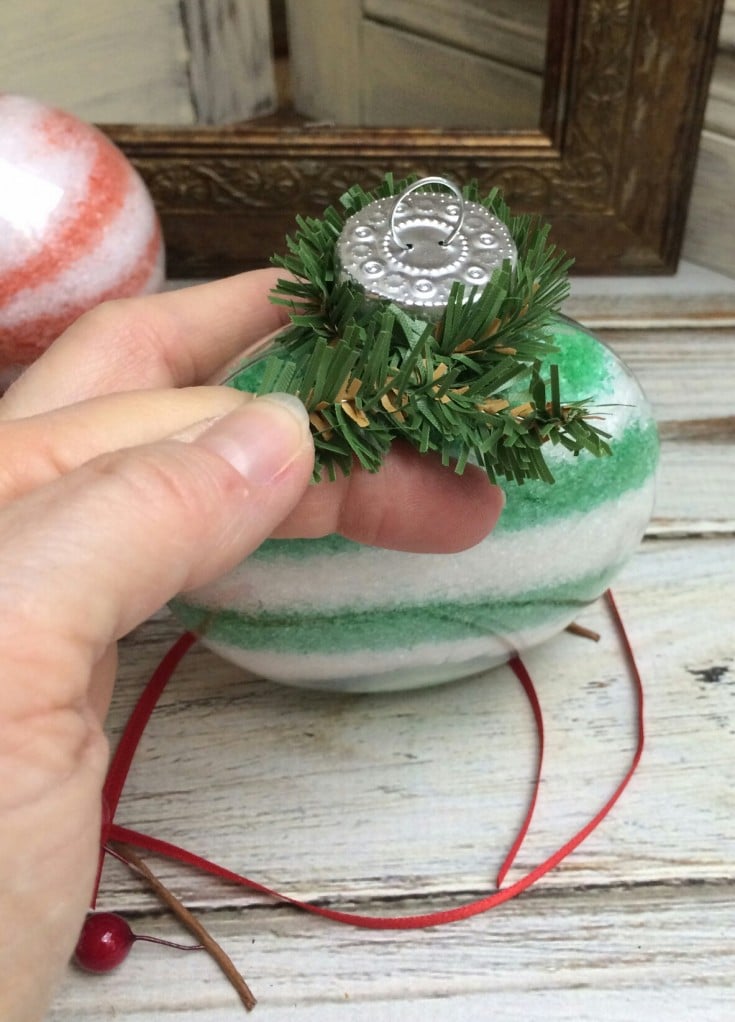 Next I added some greenery around the rim of the ornaments.
Then I added some red berries, and added a red ribbon to the ornament.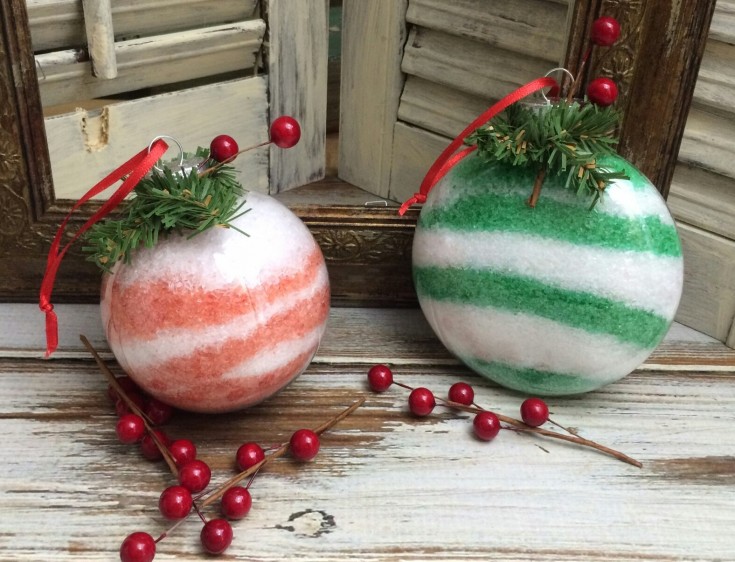 Add a handmade gift tag and that's it to making these bath salt ornaments.
*This post contains affiliate links, if you click on an affiliate link & buy something I may receive a small commission at no extra charge to you. The affiliate money I earn helps pay the expenses to keep this site running. Please read my full advertising disclosure for more info. Thanks so much for your support!*
Ingredients For Bath Salt Ornaments
* Epsom Salt
* Food Coloring
* Essential Oils
* Plastic Ornaments
More Christmas Projects You May Enjoy
Rag Star Ornament
Hand-Painted Christmas tree on a picket
Mini Christmas Signs