Living in Texas all my life with the Dallas Cowboys as our football team, I can not believe that I haven't thought of making a Dallas Cowboys tin can pencil holder before.
I have made everything from Texas, grungy, decorative, and chalk paint cans, but never a Dallas Cowboys can.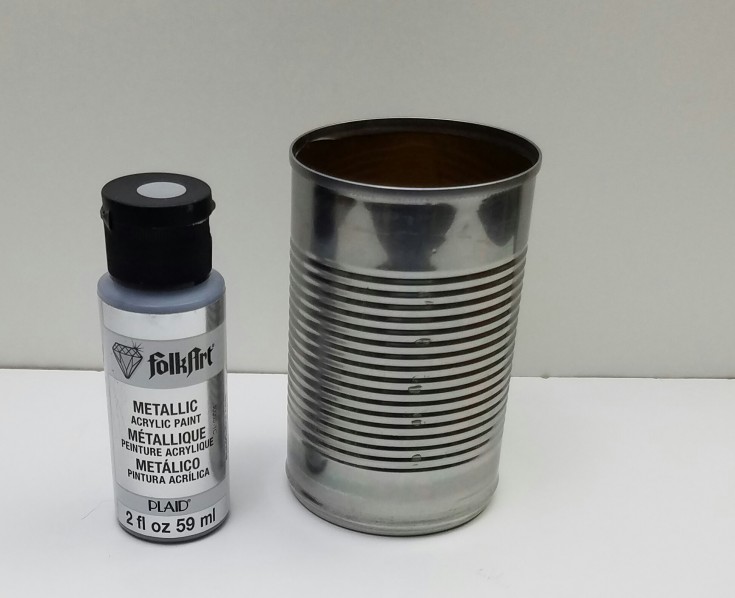 Diy Dallas Cowboys Tin Can Pencil Holder
First start off with a clean gunk free tin can.
Give the tin can a couple coats of Metallic Acrylic paint. Let dry thoroughly between each coat.
Draw a star on the side of the tin can, then give it two – three coats of navy blue paint. Drying thoroughly between coats.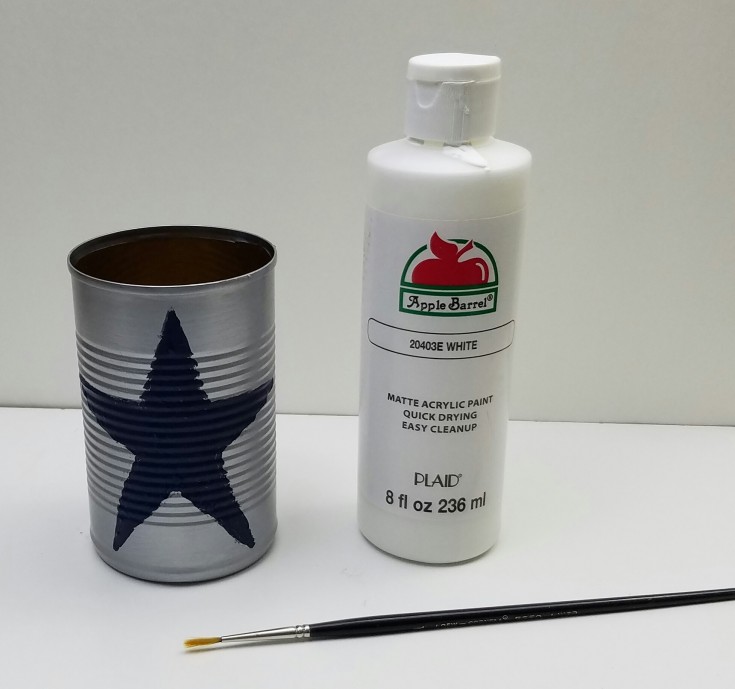 Next take a small detail brush, some white paint, and then outine the inside of the blue star with a thin white line.
Now lets do some splattering using some white paint, navy blue paint, and a old toothbrush.
Once everything is completely dry I decided to give it a little antiquing with my favorite antiquing medium.
The last step for this super easy tin can project is to give it a coat of mod podge for protection.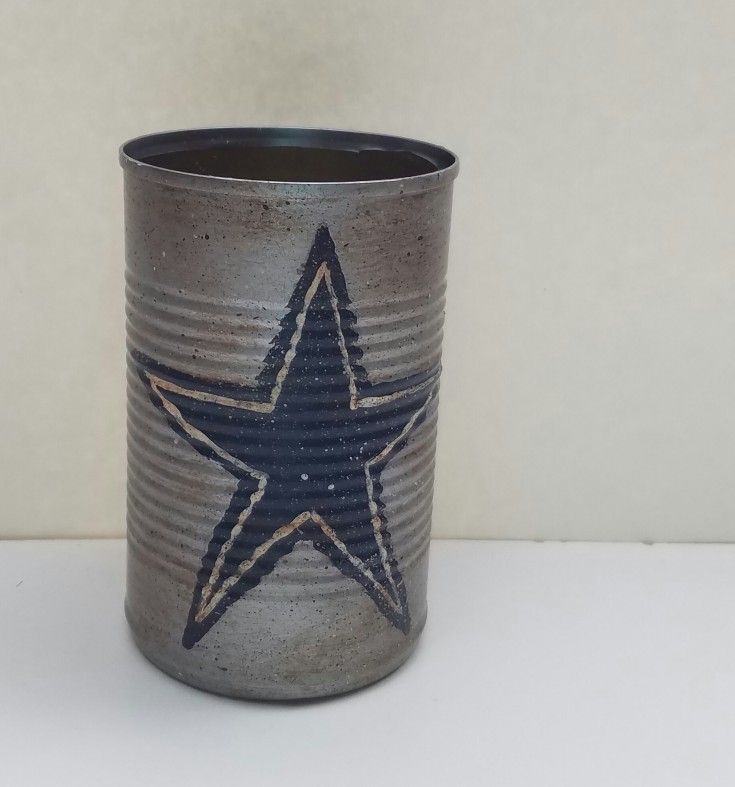 Do you like to upcycle tin cans? I do, because:
1. It keeps them out ofthe landfill
2. It's practically free, because you already have the can
3. You can dazzle them up anyway you want
4. They make great succulent planters, storage for small items, treat cans, and of course a Dallas Cowboys tin can pencil holder.
5. It's Fun!
6. An "Oh So Easy Craft"
*This post contains affiliate links, if you click on an affiliate link & buy something I may receive a small commission at no extra charge to you. The affiliate money I earn helps pay the expenses to keep this site running. Please read my full advertising disclosure for more info. Thanks so much for your support!*
Materials List
Tin can
Metallic, white, and navy blue acrylic paint
Paintbrushes
Old toothbrush
Antiquing medium
Mod Podge
More Tin Can Projects You May Enjoy!
Quick and easy repurposed tin cans
How to make rusty tin cans
Diy Grungy can