Hi All! Today I am attempting a diy yard art pitcher with bling. Something like this one at The Navage Patch, except without lights. I am just going to use crystals that will sparkle in the sun light. Supply list near bottom of the post.
Wish that I had a larger pitcher, but being the tight wad that I am this is what I came up with, and I already had the crystals.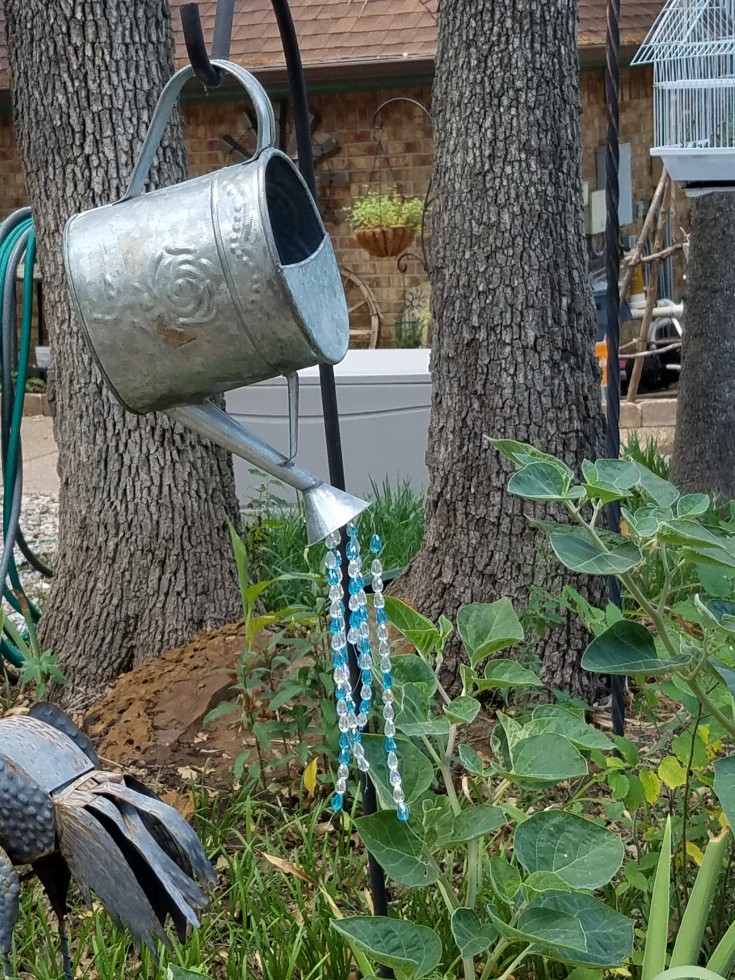 Diy Yard Art Pitcher with Bling
I started out separating the crystals and restringing them on long pieces of fishing line in different lengths.
I tried running the line up the pitcher spout but hit a block. Guess this pitcher was just for looks, not functional. No problem I will just have to improvise by drilling a hole underneath the spout.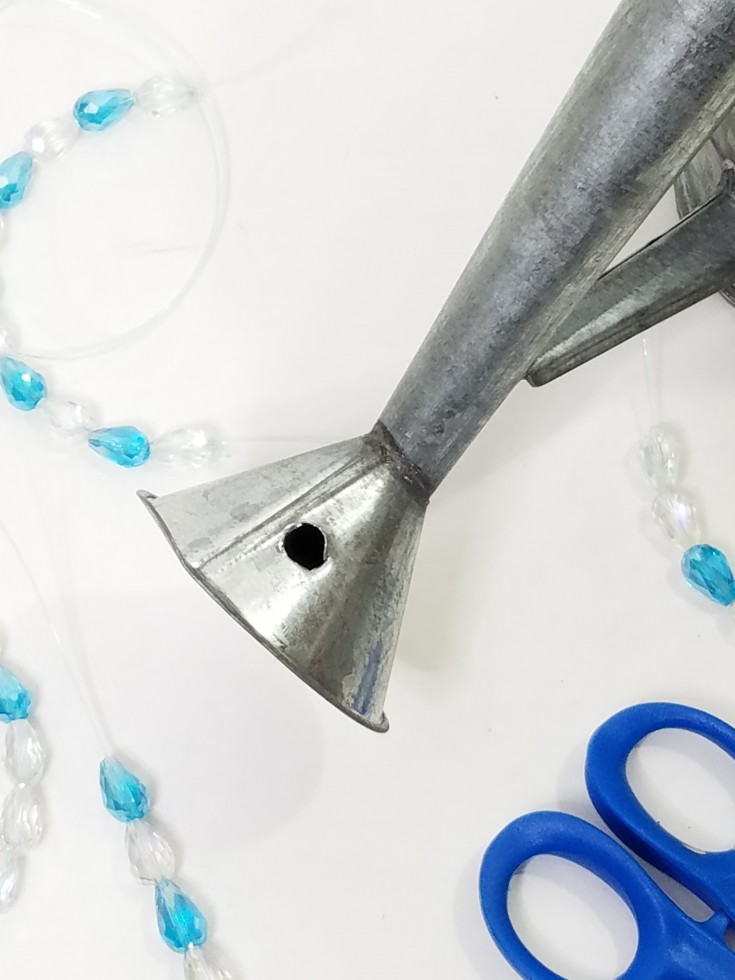 Next, I ran the loose ends of the fishing line in through the sprinkle holes of the pitcher's spout and out through the larger pre-drilled hole, gathering all the ends to tie a knot.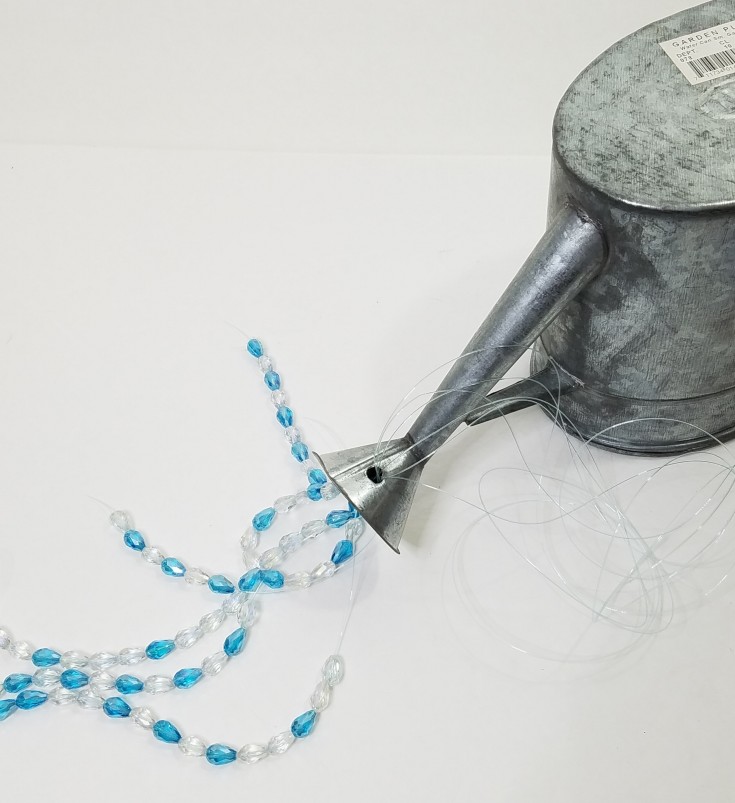 Actually, several knots to form one large knot with all the ends together.
Then using my pliers to push the large knot into the pre-drilled hole.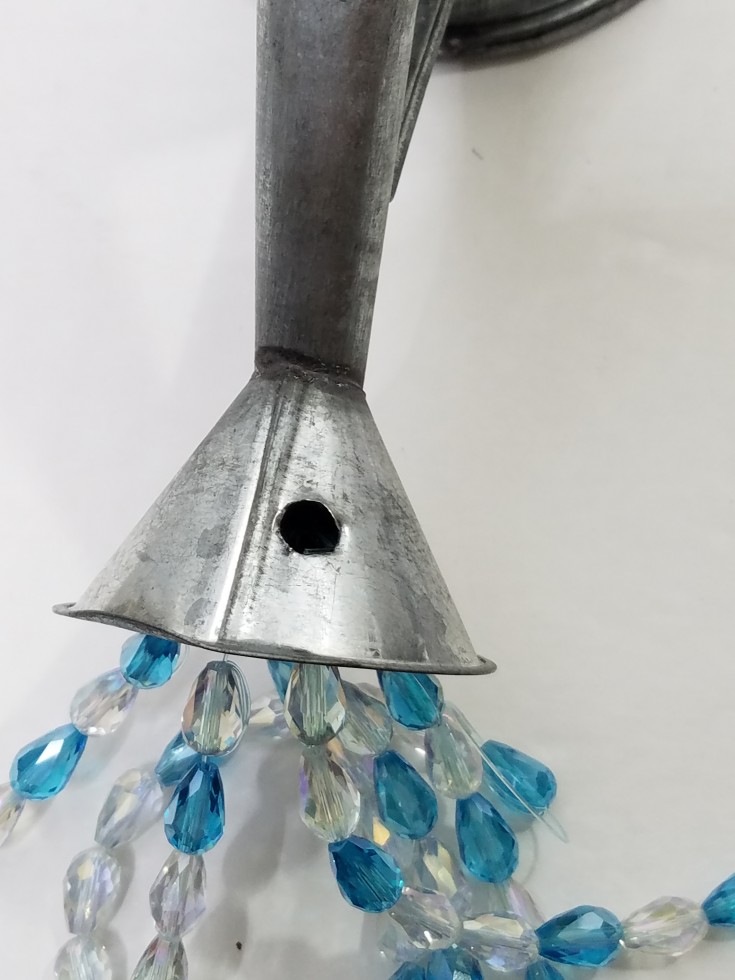 Now the crystal lines all hang at different lengths.
That's it! Now off to find a place in one of the flowerbeds to hang my new diy yard art pitcher with bling.
***This post contains affiliate links, if you click on an affiliate link & buy something I may receive a small commission at no extra charge to you. The affiliate money I earn helps pay the expenses to keep this site running. Please read my full advertising disclosure for more info. Thanks so much for your support!***
Supplies Needed
Galvanized pitcher
Crystal teardrop beads
Scissors
Fishing line
Drill
Pliers
More Yard Art You May Enjoy!
Diy spindle angel yard art
Turning a wooden ladder into yard art
Outdoor vintage garden