Here is a recipe for the easy chocolate cake cookies ever. Only 3 ingredients needed to make these delicious cookies.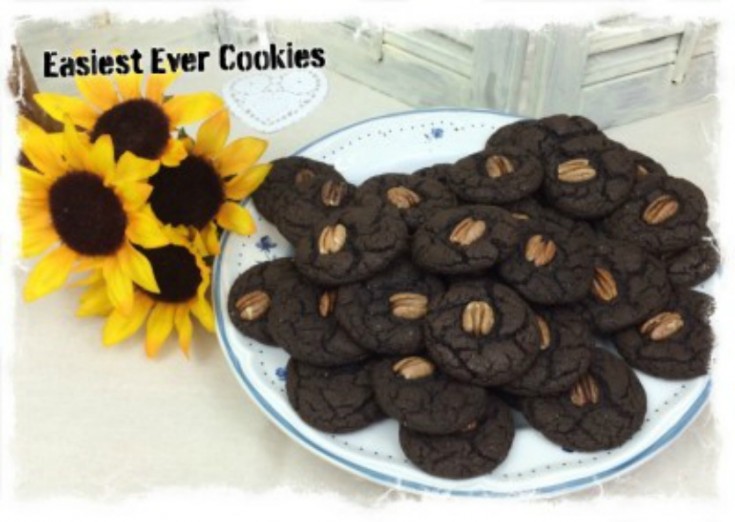 I haven't made these easy chocolate cake cookies in years, but I was looking for something quick and easy that I could make for work and I came up with these. They are still as good as I remember.
***This post contains affiliate links, if you click on an affiliate link & buy something I may receive a small commission at no extra charge to you. The affiliate money I earn helps pay the expenses to keep this site running. Please read my full advertising disclosure for more info. Thanks so much for your support!***
Ingredients Needed
* 1 box of mix (I bought Ducan Hines for $1)
* 2 eggs
* 1/3 cup of vegetable oil
Optional
* pecans
* coconut
* chocolate chips
My mother keeps me supplied with pecans.
Make These Easy Chocolate Cake Cookies
Pre-heat oven 350 degrees
Combine oil and eggs in a mixing bowl, then add cake mix and blend well (if adding coconut, chocolate chip you will want to blend them in now).
Form mix into 1″ balls, and place on cookie sheet (affiliate). Optional – Add a pecan to the top of each ball.
Bake for 10 minutes, let cool 5 minutes before removing from cookie sheet. Makes approximately 3 dozen.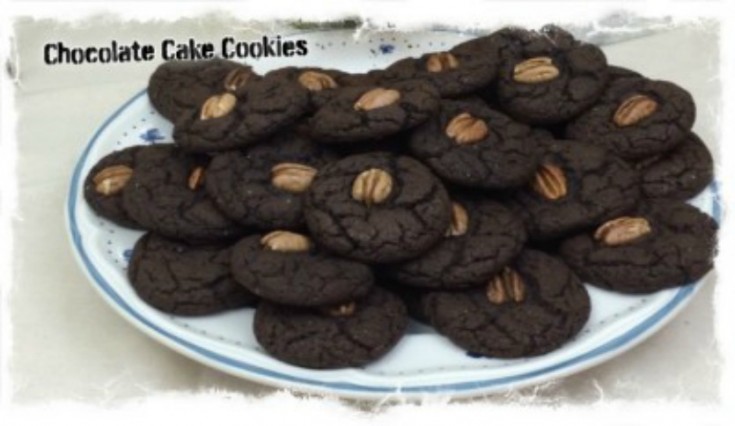 Now wasn't that easy? Do you have a quick and easy cookie recipe?
I think these would be great with caramel chips or mint chocolate chips added. What do you think?
More Sweets You May Enjoy
Roly Poly Cookie
Homemade Turtles
Chocolate Cake Cookies
Homemade Chocolate Biscotti