Hi All! Last week I posted about cleaning and making a wood home décor block, and mentioned that I had one more shelf to decorate. Today is part 2, and I am going to share what I came up with for that bottom shelf. An easy diy faux plant arrangement, which is now for the top shelf instead of the bottom.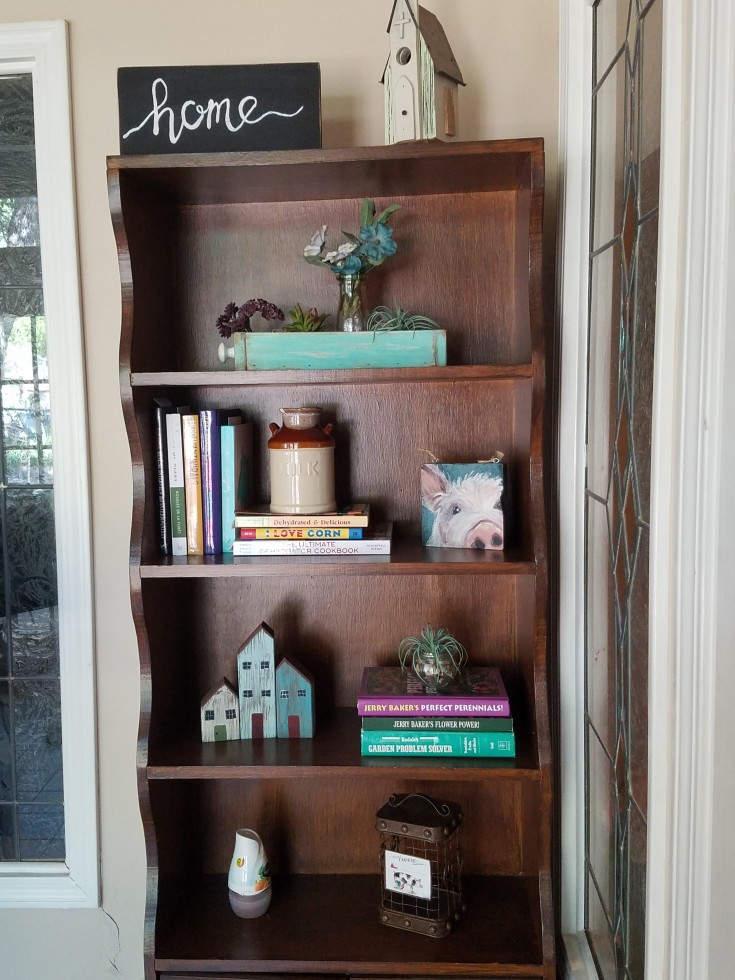 How to Make an Easy Diy Faux Plant Arrangement
Going back through some things that I had stored away I found this small wooden drawer that I had made a while back.
Then going through my stash of bottles I found this bottle that fit perfectly in the drawer.
I placed it off centered in the wood drawer, then filling around it with Spanish moss.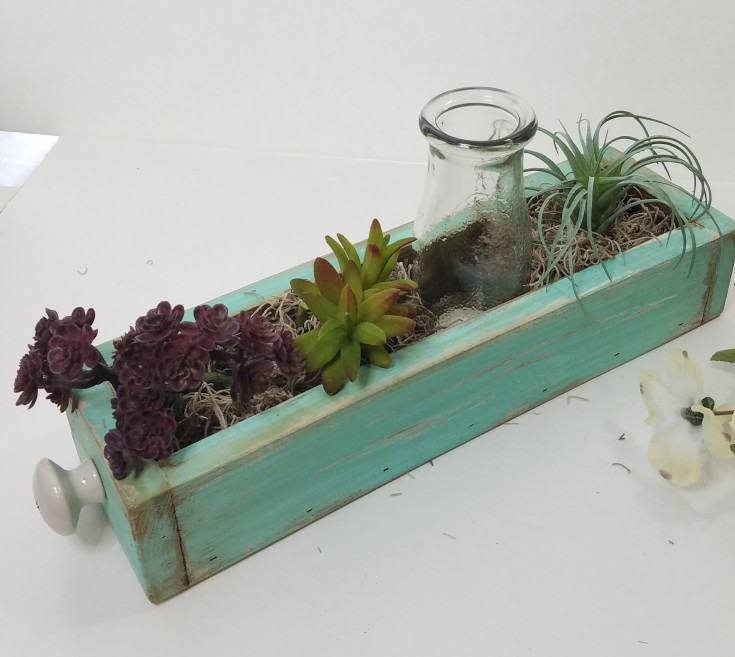 Two faux succulents, and one faux air plant was added to the drawer.
In the bottle I placed a couple silk flowers, and stem of greenery.
Now I have an easy diy faux plant arrangement for the bottom, now top shelf of my book case. Is it complete or do you think that I need to add something else? Like another diy décor block?
***This post contains affiliate links, if you click on an affiliate link & buy something I may receive a small commission at no extra charge to you. The affiliate money I earn helps pay the expenses to keep this site running. Please read my full advertising disclosure for more info. Thanks so much for your support!***
Supplies Needed for Project
Small wood drawer
Spanish moss
Faux succulents
Silk flowers
Faux greenery
Small bottle
Faux air plant
More Home Decor You May Enjoy!
Pig planter with faux succulents
Faux succulent planter
How to make rusty cans
Quick and easy repurposesd tin cans