How To Make A Relax Vintage Sign
My easy relax vintage sign is a quick and easy way to add a little vintage charm to any home.
When making this relax block sign I got a little ahead of myself and forgot to stain my wood first. So start off by staining or aging your block of wood.
Then glue your scrapbook paper to your block of wood using Mod Podge, and smooth out any wrinkles. Flip over and sit something heavy on it till it dries.
Now place on a cutting board and using an Exacto knife trim off the scrapbook extra paper.
Take some sandpaper and rough up the edges.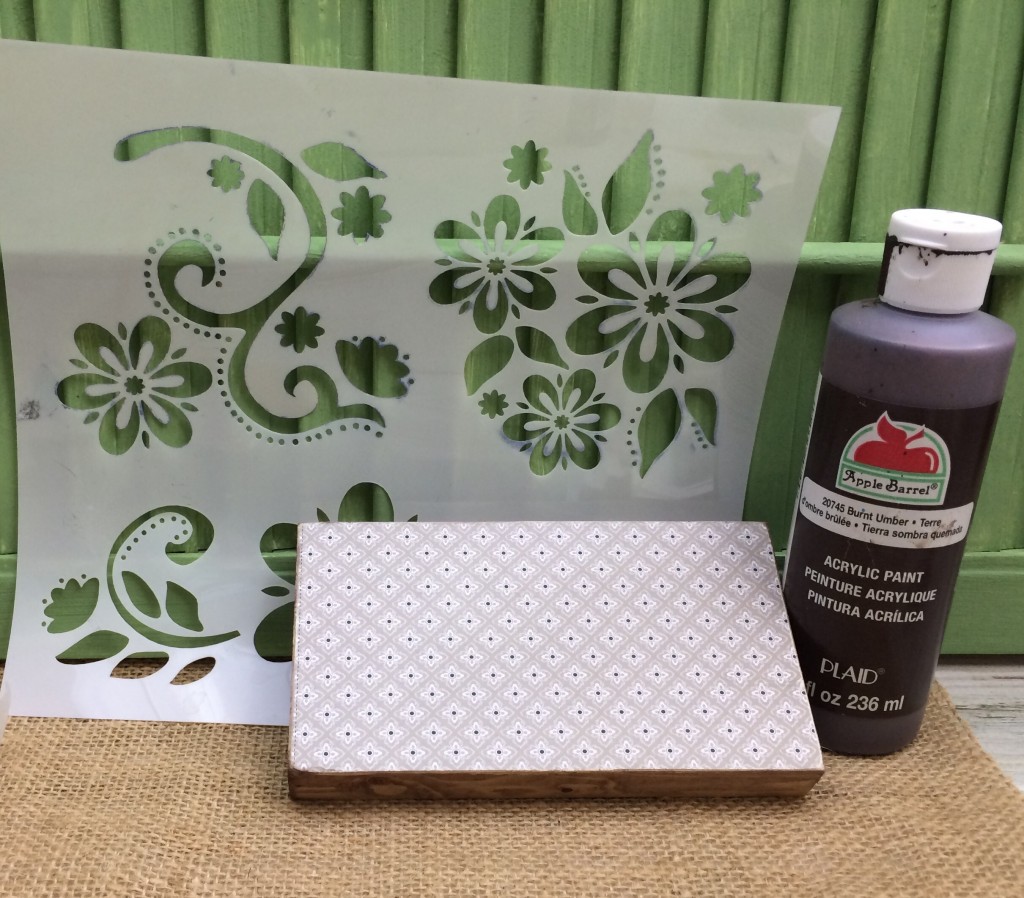 Now it's time to add the design
to the left side of the block.
Then stencil the word Relax.
Adding some Distress stain around the edges of the block will enchants the vintage look of the relax block sign.
That's it! These scrapbook paper vintage blocks are so easy and you can change the lettering of my relax vintage sign to say anything you choose.
Then just sit on a shelf, table or mantel to add a little vintage charm.
*This post contains affiliate links, if you click on an affiliate link & buy something I may receive a small commission at no extra charge to you. The affiliate money I earn helps pay the expenses to keep this site running. Please read my full advertising disclosure for more info. Thanks so much for your support!*
Materials Needed For Relax Vintage Sign
Scrapbook paper
Exacto knife
Mod Podge
Cutting board
Distress stain
Sandpaper
Letter & design stencils
Wood stain or aging solution
Paint brush