Hi All! Today I am going to share another Easter project that was a last-minute idea that I came up with at work while my mind was wandering. My Quick & Easy Rustic Easter Décor is just that quick & easy and can be put together in about 5 minutes.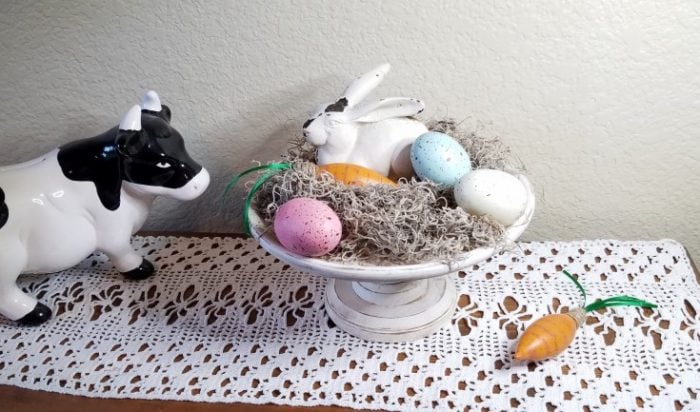 ***This post contains affiliate links if you click on an affiliate link & buy something I may receive a small commission at no extra charge to you. The affiliate money I earn helps pay the expenses to keep this site running. Please read my full advertising disclosure for more info. Thanks so much for your support!***
Easy Rustic Easter Décor
For this project, you will need a cake stand. Picked this one up at Goodwill and didn't have to do anything to it for this project, except to wipe it down. You will also need a small rabbit, Spanish moss, and faux eggs.
Once the cake stand was clean, I spread some Spanish moss to the top of the stand.
Next came the bunny that had been sitting outside. He is a little rusty and I was thinking of painting him but the rust just adds to his rustic charm.
Then I added three faux Easter eggs (like the ones I used in my Easter Egg Jar) to this quick & easy rustic Easter Décor.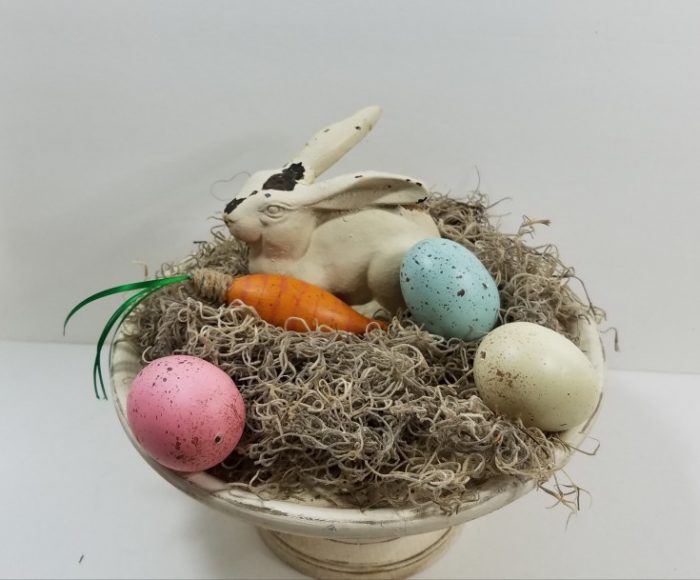 For a last-minute idea, I decided to add the upcycled light bulb carrots that I made a couple of weeks ago.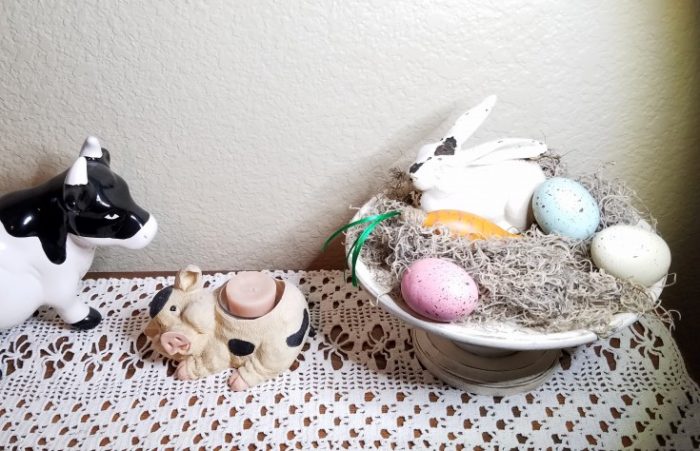 And that is it for this quick & easy rustic Easter Décor. Didn't I tell you it was easy! Took me less than 5 minutes to put together.
What kind of quick & easy Easter decor have you been working on lately?