Hi All! Today I want to share with you my latest Diy Patriotic craft project. This "Easy Stars and Stripes Glass Jar – Holiday Décor", project is a fun way to show your support and Patriotism at your home, office, next picnic, or cookout.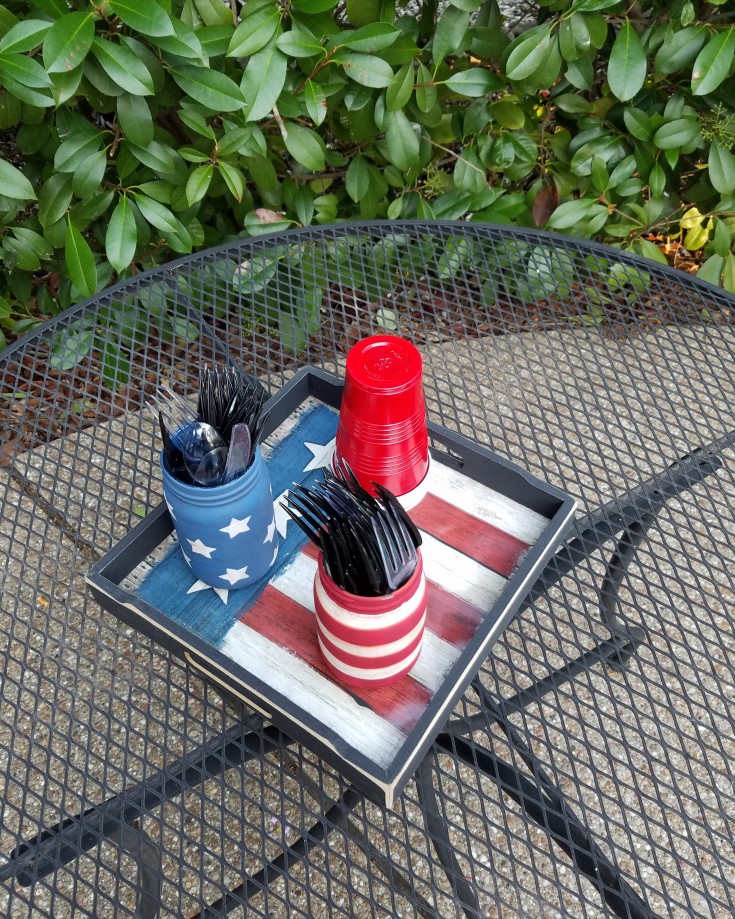 For this project, you can use any ole glass jar, it doesn't have to be a mason jar. Great way to use up some of the empty jars that you have been holding on to.
If you haven't noticed, I'm a little addicted to jar crafts. They're not only easy, but I get to use one of my favorite craft supplies, chalk paint. I love the stuff! You can use it on just about anything without doing any prep work.
Ok enough of that, let's get on with the project.
***This post contains affiliate links, if you click on an affiliate link & buy something I may receive a small commission at no extra charge to you. The affiliate money I earn helps pay the expenses to keep this site running. Please read my full advertising disclosure for more info. Thanks so much for your support!***
Project Supply List
Red, white, and blue chalk paint
2 glass jars
Paint brush
Star stencil
Stencil brush or sponge
Fine sandpaper
Antiquing medium
Stars and Stripes Glass Jar
First, I started out with two clean glass jars (How I remove the sticky gunk left from labels).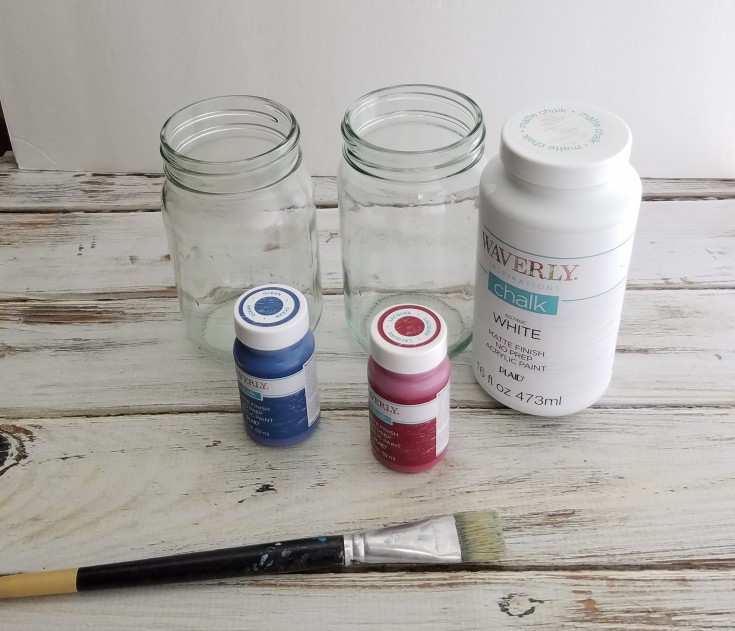 Using blue chalk paint, I gave the first jar two coats of paint, letting each coat dry thoroughly.
For the second jar, I used white chalk paint and gave it two coats of paint letting each coat dry thoroughly.
Back to the first jar white I was using the white chalk paint I stenciled the stars onto the blue jar.
Now back to the white jar I added my red stripes. I just free handed them on, but you could use some blue painters tape if you wanted.
Once both jars were completely dry I added some watered down antiquing medium to tone down the colors and to give the jars and aged look.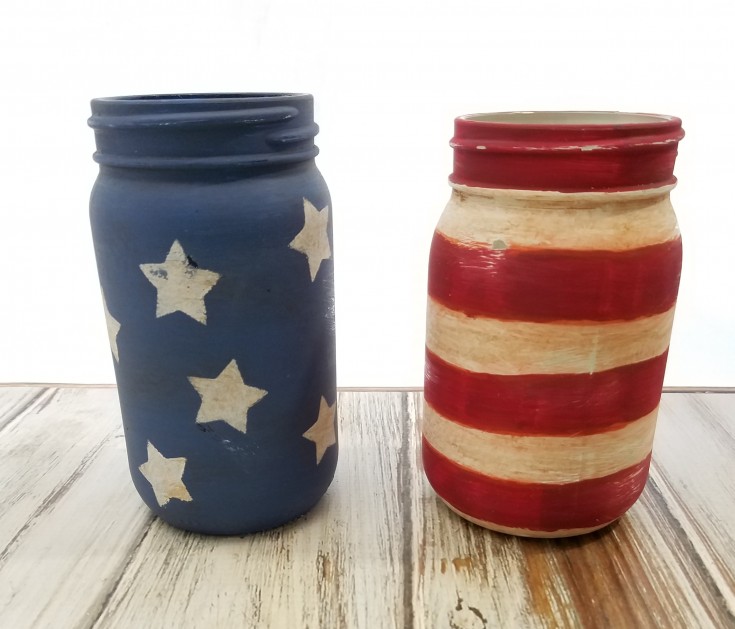 Next, I lightly distressed each jar with fine sandpaper, to add to the aged distressed look that I was seeking.
That's it! Add some flowers for a centerpiece, or plastic ware for your next cookout. Either way this Easy Stars and Stripes Glass Jar makes for some fun, and easy holiday décor. And who doesn't Love Easy?
More Patriotic Projects You May Enjoy!
Diy Patriotic Sign Made Out of a Fan Blade
How to make a Patriotic sign
Upcycled bottle – 4th of July Vase