Hi All! I hope everyone is well, and staying cool. I haven't got much done in the past few weeks, because I have been suffering from back pain. I've come to the conclusion that it is our sleep number bed, that I haven't liked since day 1. But it has helped the hubby tremendously with his sciatic nerve pain, but now I believe it is causing me my pain. So, I am now going to a chiropractor for help, and added a piece of plywood under my side of the bed. Hoping that is going to help, time will tell. Enough of that let's get on with How to paint a farmhouse style tissue box cover
I have two tissue box covers that I will be sharing. The first one is going to be a makeover of a metal tissue box cover that I picked up at Goodwill. It is for the small square box of tissues.
***This post contains affiliate links, if you click on an affiliate link & buy something I may receive a small commission at no extra charge to you. The affiliate money I earn helps pay the expenses to keep this site running. Please read my disclosure for more info. Thanks so much for your support!***
Material List
Tissue box cover
White chalk paint
Black chalk paint
Letter stencils
Stencil brush
Sandpaper
Square Farmhouse Style Tissue Box Cover
First, I washed, and dried the tissue box cover.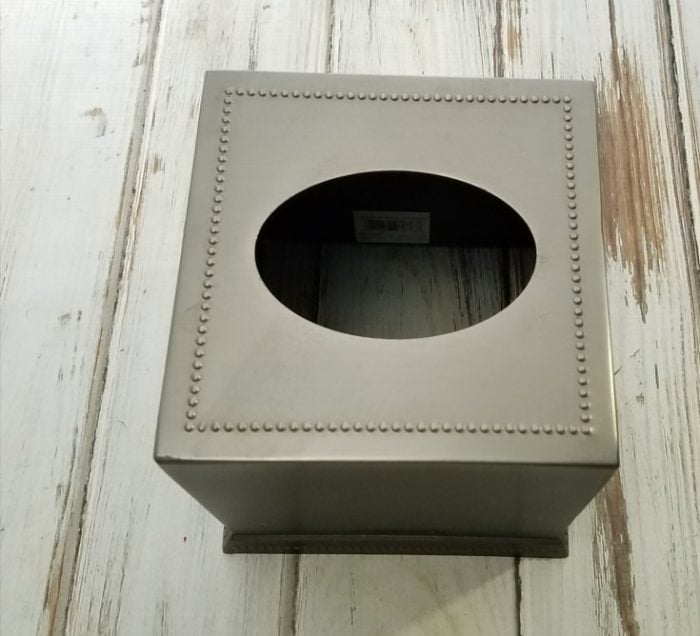 Next, I gave it two coats of white chalk paint, letting each coat dry thoroughly.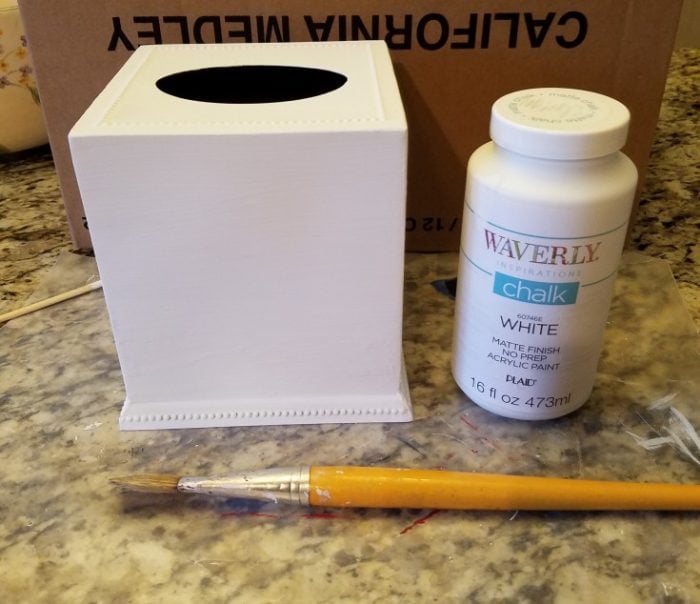 After that I stenciled in the lettering for Bless You, and the design using black chalk paint.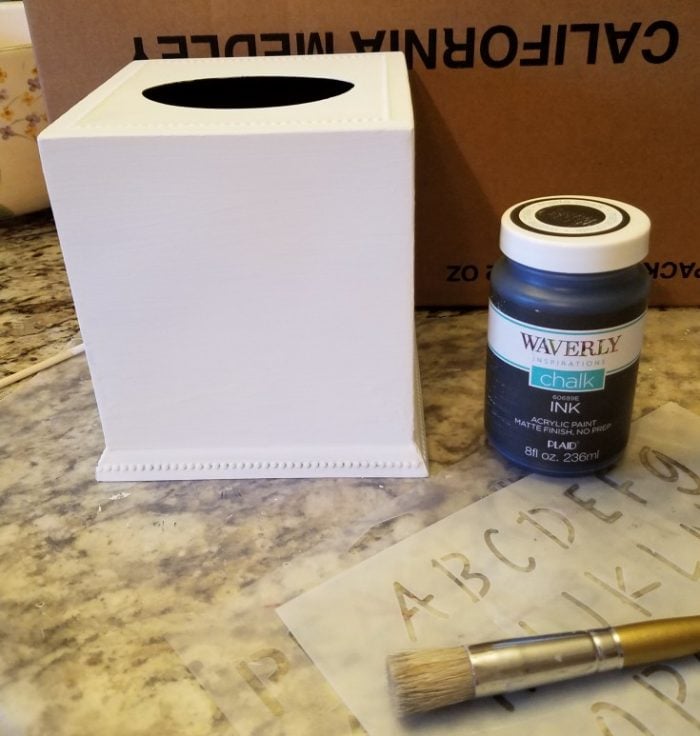 Once thoroughly dry I took it outside and gave it a light sanding to take off some of the paint on the edges, and on the small dots on the very top, and around the bottom of the tissue cover.
Then I brought it back in and using just a little black chalk paint I smeared a dab of black on some of the edges and sides of the farmhouse style tissue cover. Now just place the cover over top of the square tissue box, and your good to go.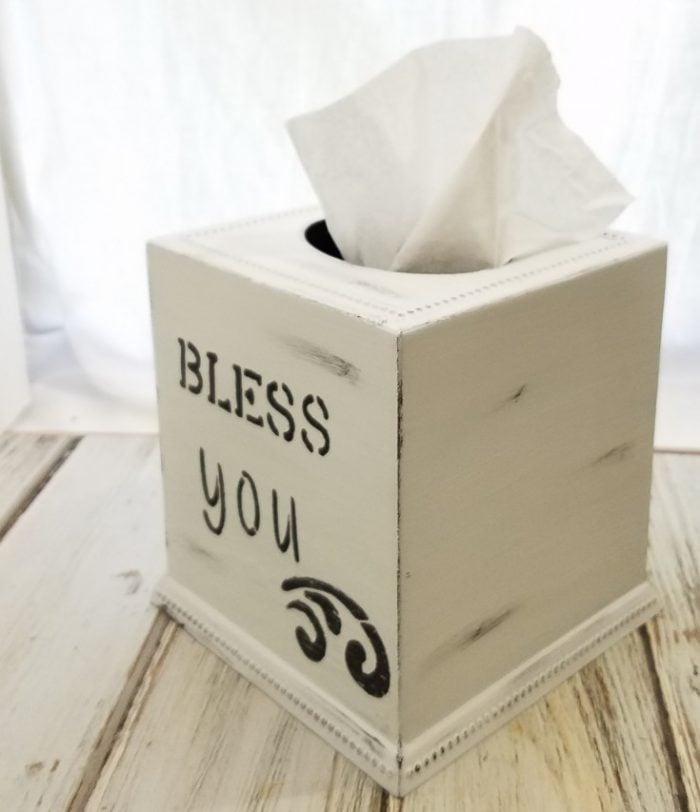 Rectangular Farmhouse Style Tissue Box Cover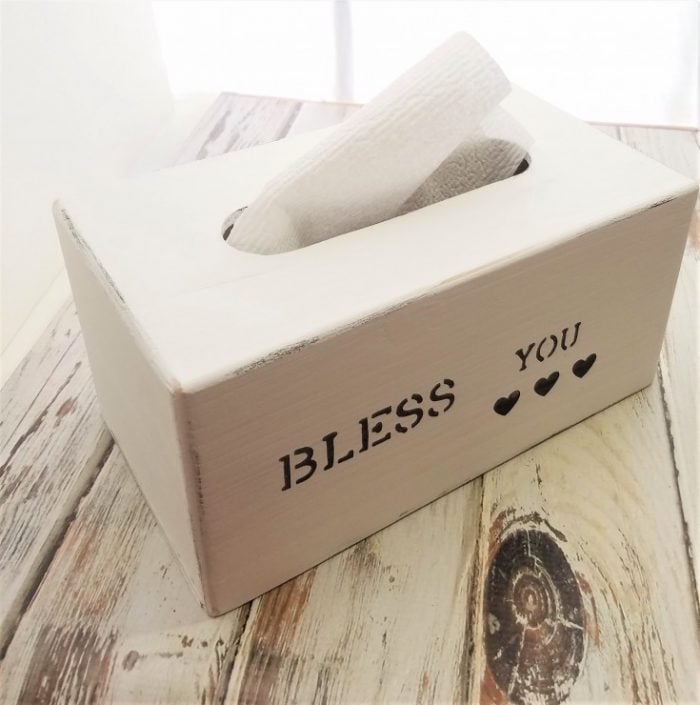 This tissue box cover I purchased at Hobby Lobby, and it is made of wood. The bottom slides out to put the rectangular shape tissue box inside covering it completely.
For this farmhouse style tissue box cover, I painted it the same as the one above except I used different font stencils, and added hearts instead of the design.
More Fun Projects You May Enjoy!
Farmhouse style box
Farmhouse style wood signs and tray
Decorative chalk paint bottle