Hi All! Recently I purchased some Dollar Store Pumpkins and was wanting to try giving one or two a faux mercury glass finish. This is the first time that I've tried this technique. Not knowing how it would turn out on a Styrofoam pumpkin. The first one I tried was a complete failure. So on to the next one which was a shiny orange, to begin with. Both were made out of styrofoam except one was shiny the other was not. I am much happier with how the second faux mercury glass pumpkin attempt turned out.
Faux Mercury Glass Pumpkin
First I took the sunflower and leaf off the pumpkin.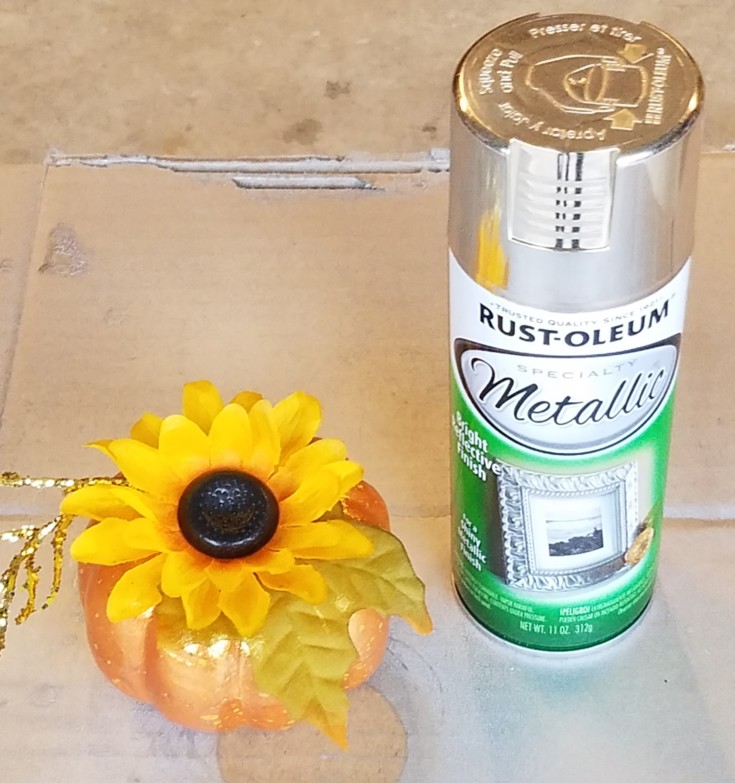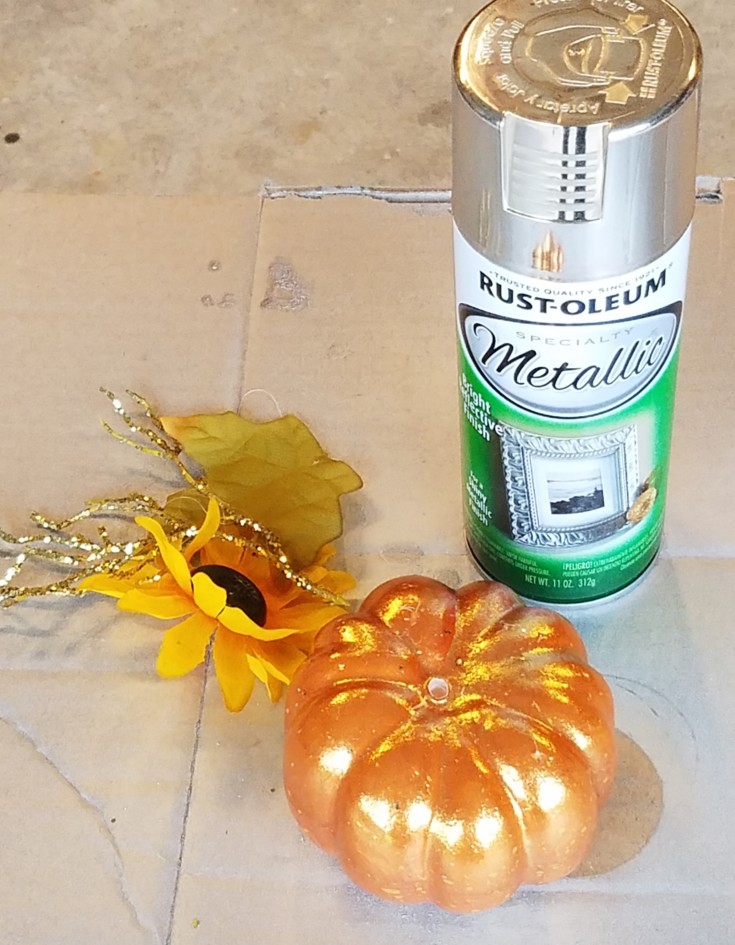 I placed it on some cardboard out in the garage and gave it a few sprays of half water and half vinegar mix. Then I gave it a light coat of my metallic spray paint.
Letting it dry a couple of minutes before dabbing the water off with a clean paper towel.
Repeating this step on both sides.
It didn't come out like I was hoping it would but I am happy with how some of the shiny orange shows through the metallic paint.
Once the pumpkin was dry I added a wood peg that I had painted brown. Using hot glue to hold it in place.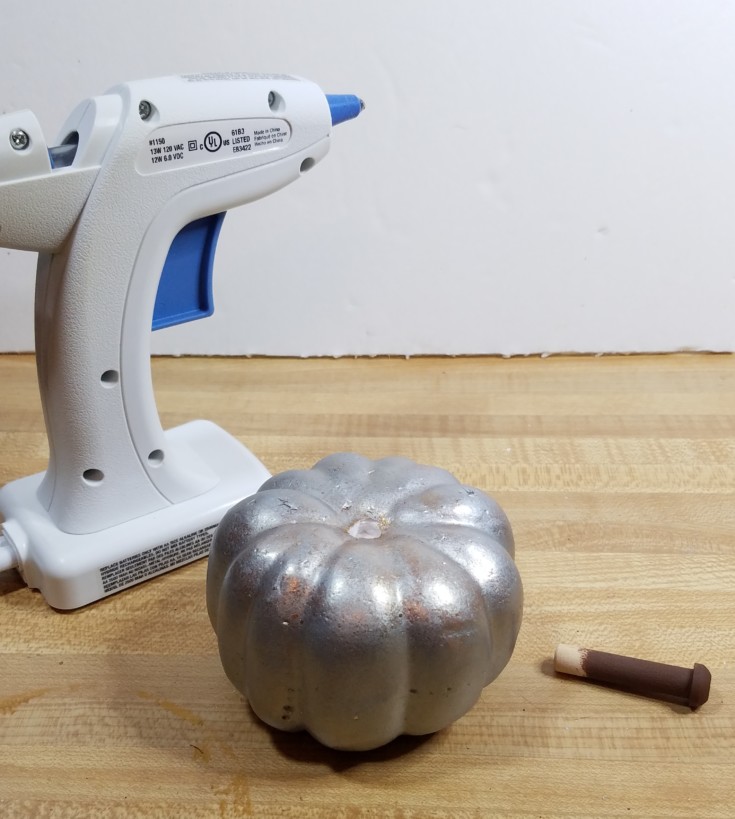 Next, I took the leaf that I had removed from the pumpkin and added a few more fall colors to it as I did in these easy diy fall leaves.
Hot glue it in place as well.
The tendril was made by wrapping a piece of wire around one end of a paintbrush.
Then I just stuck one end into the Styrofoam pumpkin and gave it a dab of hot glue too.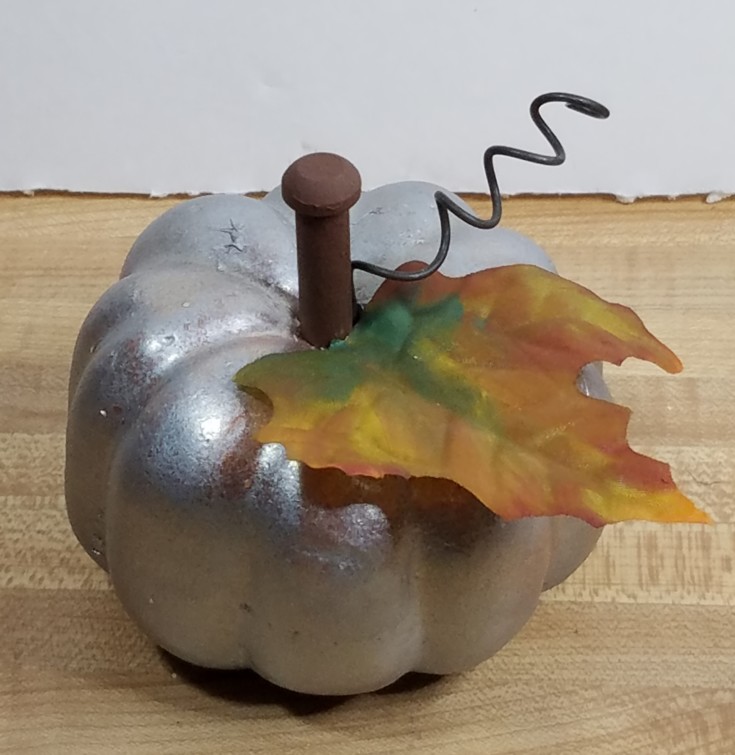 That's it for my attempt at making a faux mercury glass pumpkin. If you have any tips, please share!
Faux Mercury Glass Pumpkin Supplies

Metallic looking glass spray paint
Shiny Dollar Store pumpkin
Spray bottle with half water and vinegar
Paper towel
Wood peg leaf
Wire
Paintbrush
Pliers
Hot glue gun
More Fun Fall Projects!
Metal tart mold pumpkin
3 ways to upcycle dollar store pumpkins
Easy diy fall tin pumpkins
Happy fall yall