Hi All! Just a quick peek at my thrifty finds from my Fridays trip to Goodwill. All for under $10!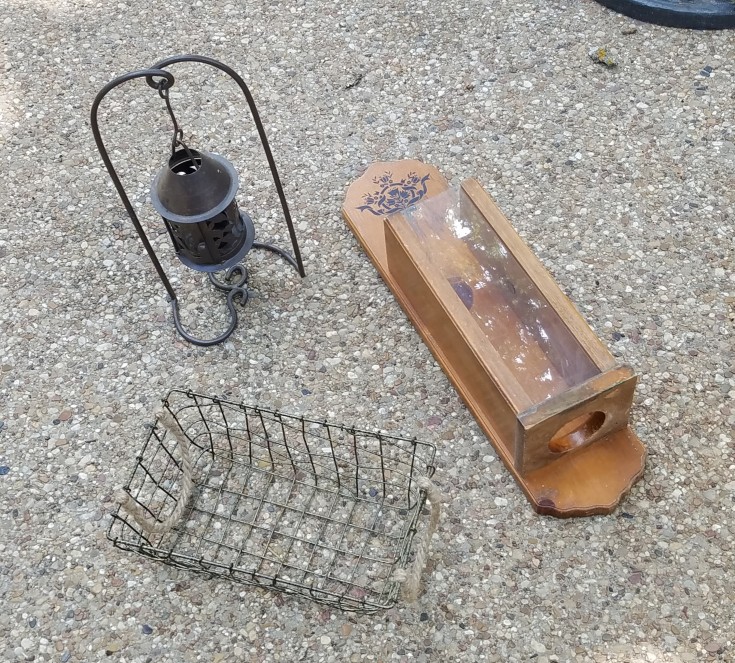 The wire basket and candle holer are both going in our outdoors vintage garden.
The plastic bag holder (at least thats what I think it is) will be turned into a squirrel treat feeder. That's my plan anyway. Closing off the top and mounting it sideways, then I can put nuts in it and the squirrels can crawl in to get the nuts.
But that idea could change. What would you do with it? Would love to hear your ideas.