Hi All! Today I'm going to share my galvanized bucket makeover to Texas flag planter. This was another one of the hubby's ideas. He wanted this to go with the vintage bucket and wagon that he snagged during one of our junkin day trips. Another one of his ideas, and I made it happen. LOL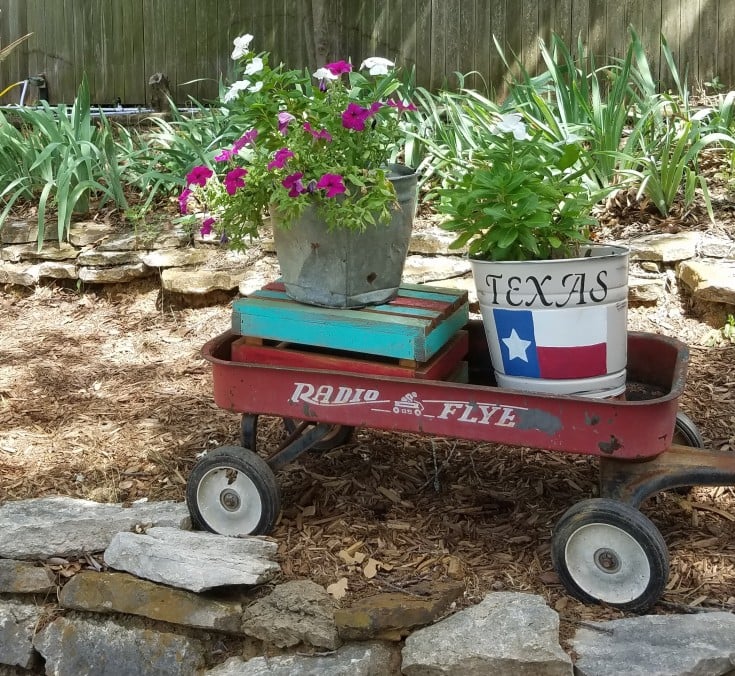 Doesn't it feel great when you have someone that supports you and encourages you in your creativeness. The hubby is always there for me no matter what craziness I come up with.
Diy Galvanized Bucket Makeover to Texas Flag Planter
Now on to the bucket makeover. Hubby did have a hand in it too He spray painted it and drilled the holes in the bottom for drainage.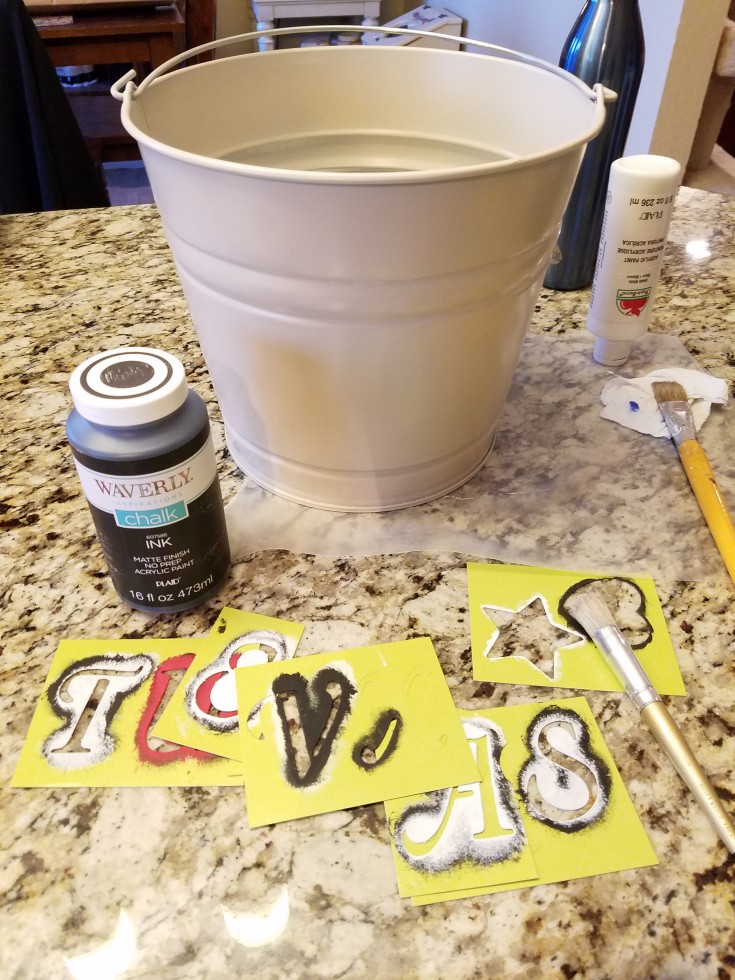 Next, I use black chalk paint to stencil the word Texas. I chose chalk paint for this project because it would adhere to the spray-painted bucket better than my acrylics.
Using a pencil and I traced off the blocks for my flag, then filled them in with the appropriate colors. Red, white, and blue.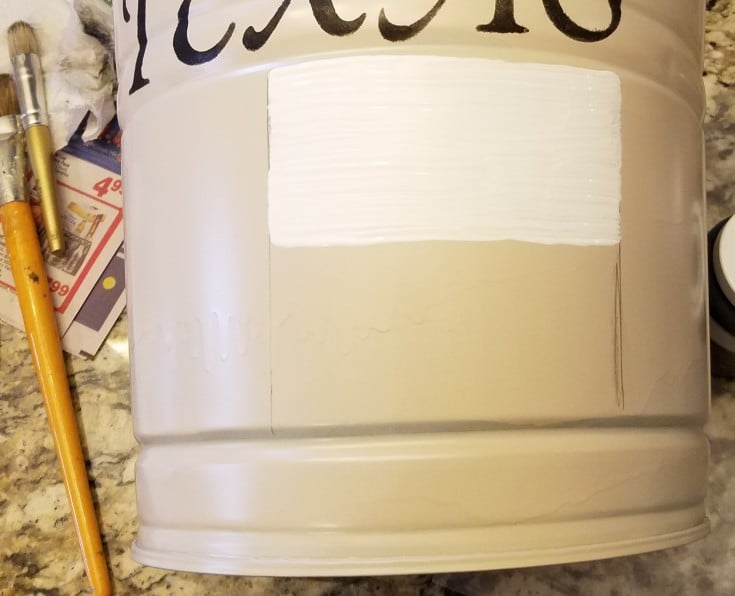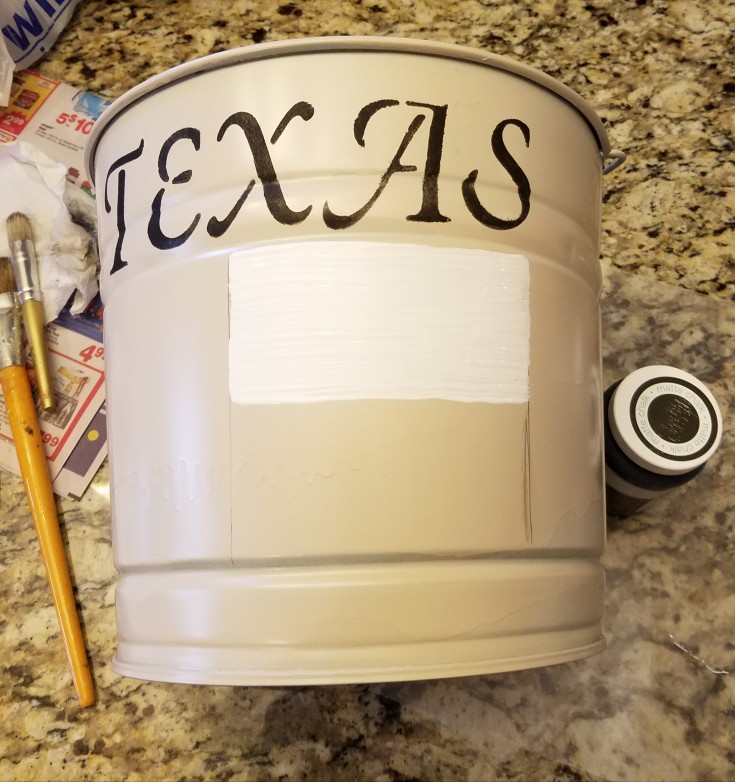 A star was added in the blue block.
For the final finish I sprayed over the flag and stenciling with Helmsman spar urethane for protection.
Now to fill the bucket up with a mixture on potting soil and compost mulch. Then came the periwinkle plant.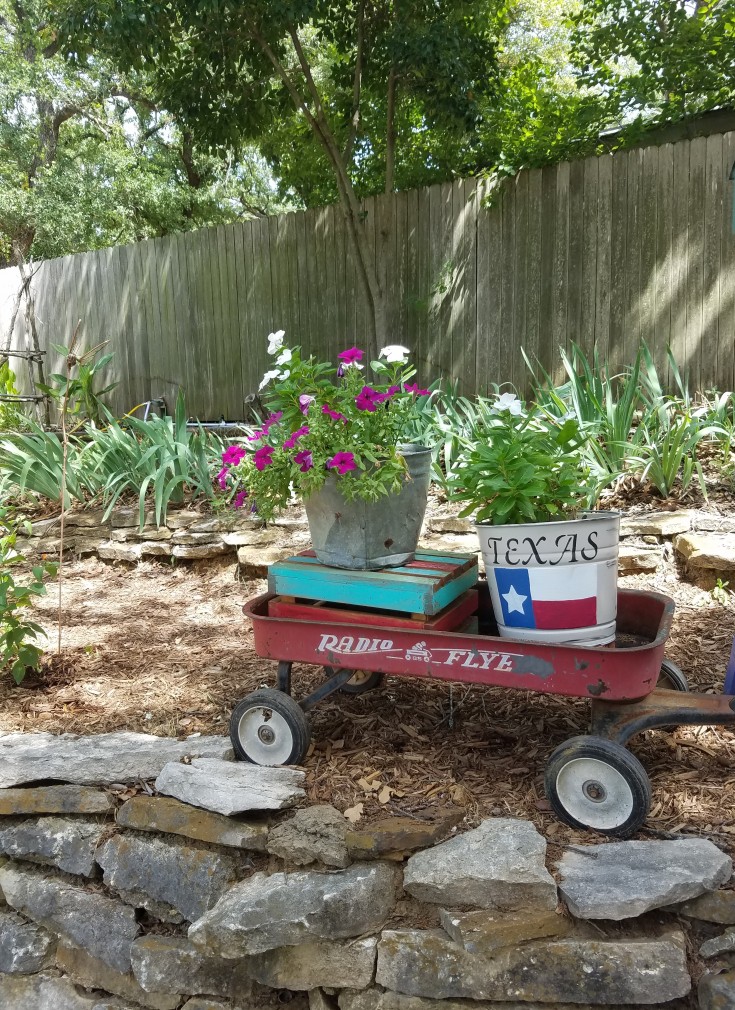 The galvanized bucket makeover to Texas flag planter is ready to go in the red wagon with the vintage bucket.
***This post contains affiliate links, if you click on an affiliate link & buy something I may receive a small commission at no extra charge to you. The affiliate money I earn helps pay the expenses to keep this site running. Please read my full advertising disclosure for more info. Thanks so much for your support!***
Supplies Needed
Galvanized bucket
Letter Stencils
Star Stencil or free hand it
Spray paint tan
Chalk paint red, white, blue
Helmsman spar urethane
Stencil brush
Paint brush
More Fun Texas Flag Projects!
Texas Tile Coasters
Texas Flag Address Sign
Texas Flag Tin Can Pencil Holder