Recently the hubby has been talking about buying a garden hammock. He seems to think that I need one so that I can unwind and relax after my morning yard work, or just a place to just relax and read a book. It just so happens that I recently joined a few affiliate programs and Sunny Daze Décor is one of them. And they sell a large varitey of hammocks and accessories, along with other items for indoor, outdoor living.
***This post contains affiliate links… We are a participant in the Amazon Services LLC Associates Program, and affiliate advertising program designed to provide a means for us to earn fees by linking to Amazon.com and affiliated sites at no extra charge to you. Please read my full advertising disclosure for more info. Thanks so much for your support!***
They sell garden hammocks as well as other indoor-outdoor décor to transform any space to bring relaxation into people's lives.
The addition of a garden hammock in the backyard can be a wonderful idea. In today's market you can find a wide variety and style to match anyone's taste and budget. Anchored to a tree or pick from a large variety of free-standing hammock stands.
The first thing to think about when purchasing a hammock is the placement in your yard or patio. Find a shady place away from noise, somewhere you will be able to truly relax and unwind. One of the best spots to your yard to hang a hammock is beside a pool. The water cools the air around the hammock providing a cool spot to relax on a hot summer day.
Different Types of Garden Hammocks
1. Fabric hammocks with spreader bars that can hold one person. Some even can hold two people.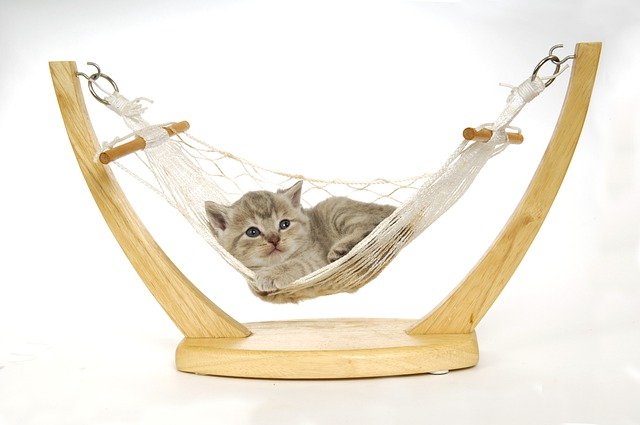 Photo by MissKaiser/Pixabay
2. Portable hammocks for camping, that can be attached to a stand or hang from two trees.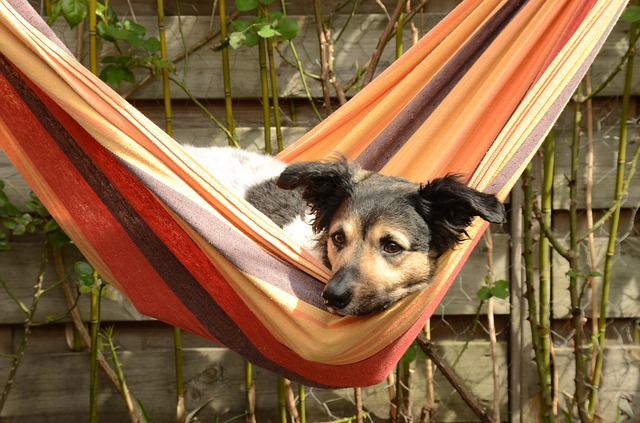 Photo by MrsBrown/Pixabay
3. There are even hammock chairs/swings

Photo by NalaQueen/Pixabay
4. Rope hammocks which are perfect for hot climates. These provide the air to flow more freely between the rope.

Photo by Susan Wilkinson – Unsplash
Benefits of Garden Hammocks
It is said that the swaying motion of a hammock helps with relaxation and increases the ability for an individual to forget the world around them. Hammocks can relax your mind and ease tension in the body. Less stress improves health which can help lower blood pressure. Who couldn't use some relaxation and less stress in their life?
The perfect way to while away a lazy summer day relaxing, napping, or just to read a book!
More Items Sunny Daze Has to Offer
Umbrellas
Outdoor lighting, String lights, torch lights
Sunny Daze Garden Decor – Gazing globes, outdoor statues, garden gnomes
Outdoor furniture, patio swings, loungers, outdoor dining furniture, garden benches, and more
Planters, plant stands, garden beds
Indoor living, lanterns, bookshelves and more.
Fire pits, gas and wood-burning as well, along with accessories
Variety of solar powered garden fountains.