Spring is here in Texas, and the last few weeks I've been busy working in my flowerbeds, garden areas, and making tree branch trellis.
I'm so excited of all my flowers blooming. Since we've moved here about the only thing that's bloomed was the roses over the last couple years, so I had no idea what color irises I had, or a couple other bulbs. Which I'm waiting to see what color they are.
My irises and mini roses are blooming.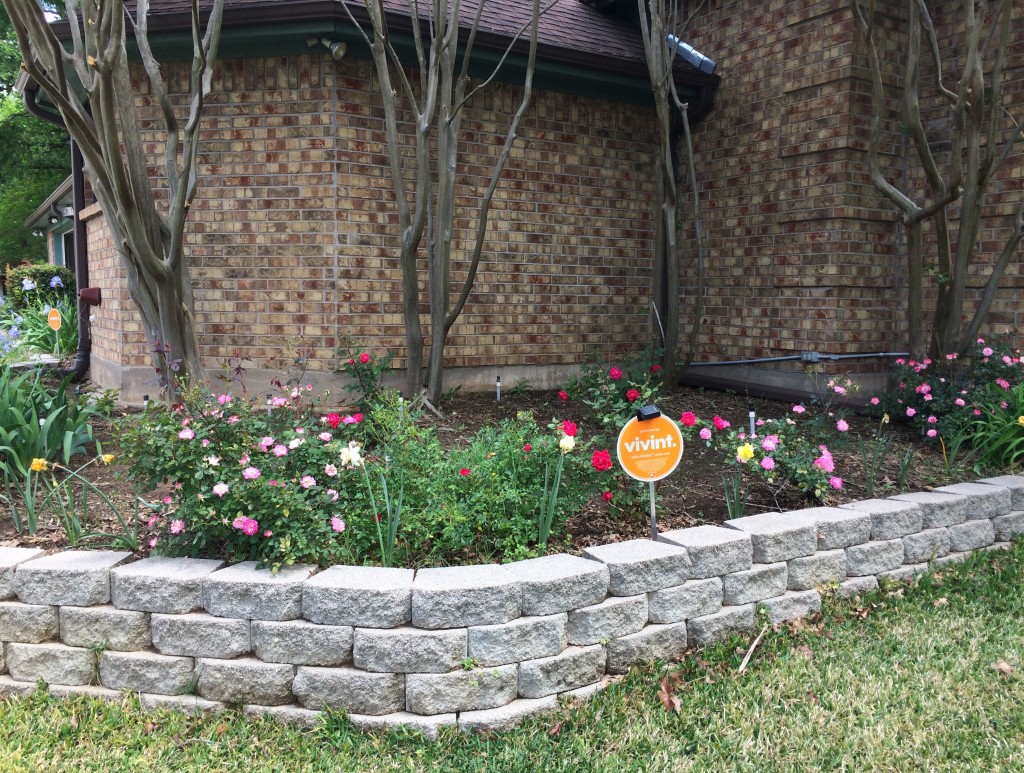 It's hard to see but I have three different colors of daffodils mixed in with the roses.
This is a flowerbeds in the front yard, still need to do some weeding here.
My little scarecrow is surrounded by pretty purple irises, Mexican marigolds (not blooming) and a small Rosemary bush.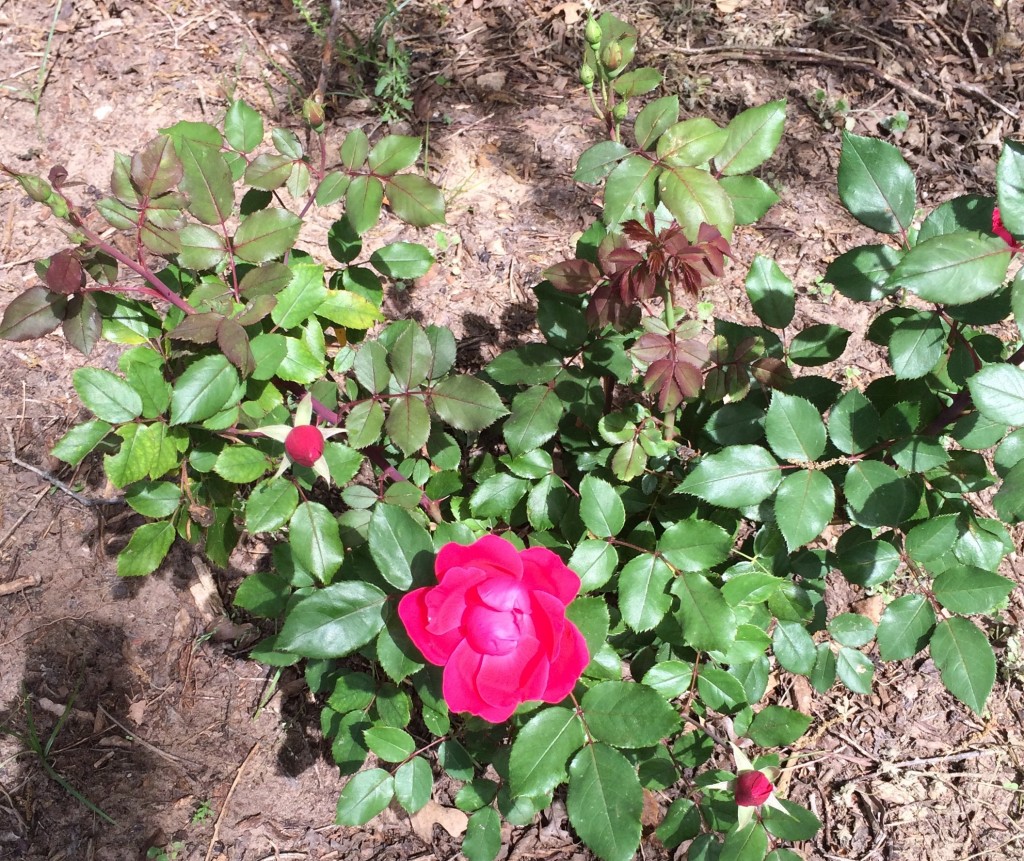 One of my pretty daffodils.
Light purple irises.
I have yellow irises as well. The purple is still my favorite.
My Hostas is coming back.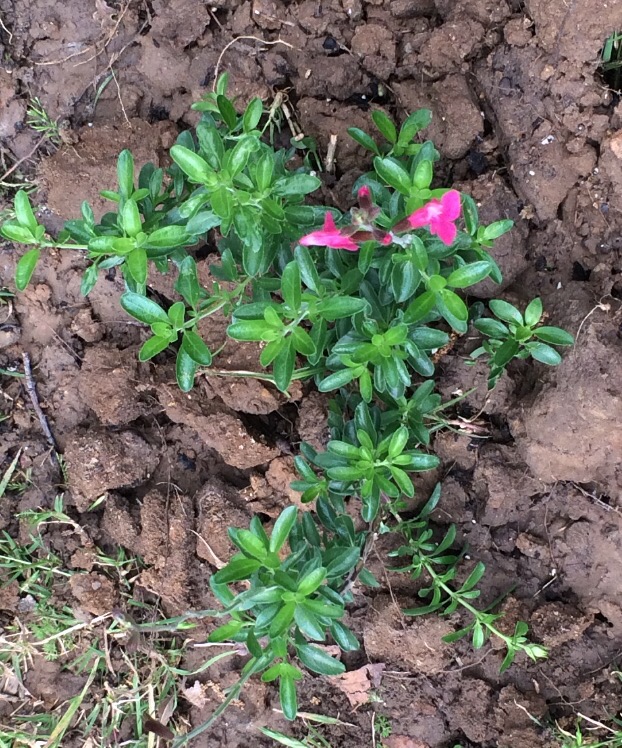 My new Saliva bush.
The Pomegranate bush I bought when we went to visit my oldest daughter over Easter.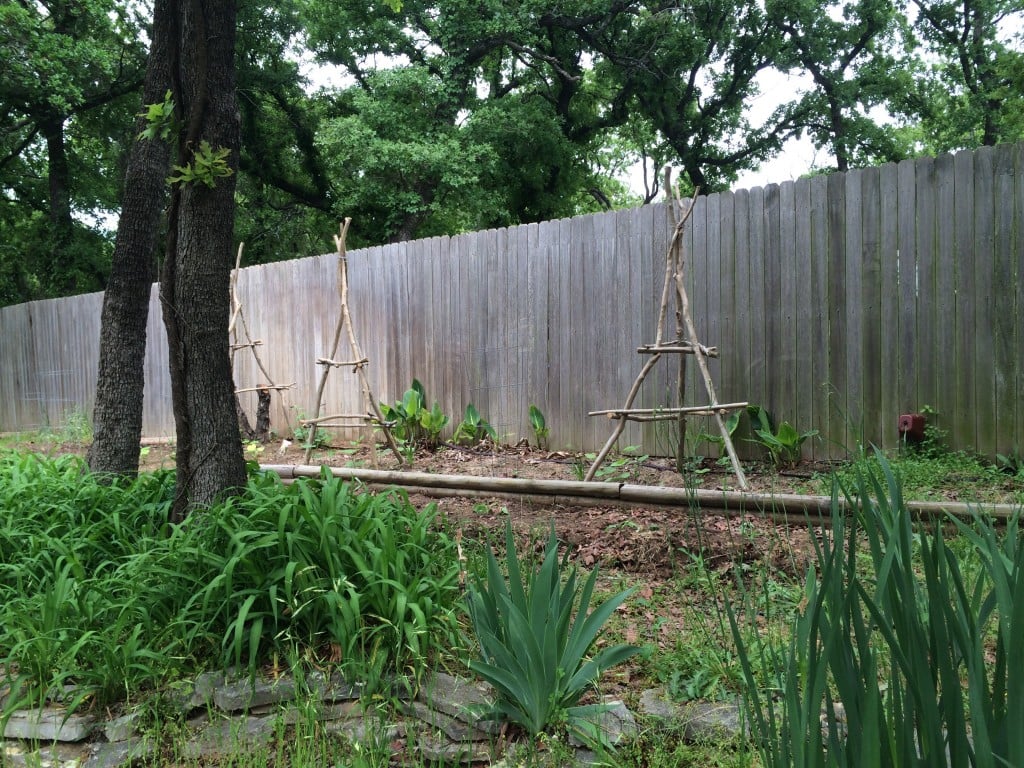 Got more pole beans, tomatoes, squash and jalapeño peppers planted here.
See how much my pole beans have grown from a few weeks back. Their starting to climb my tree branch trellis.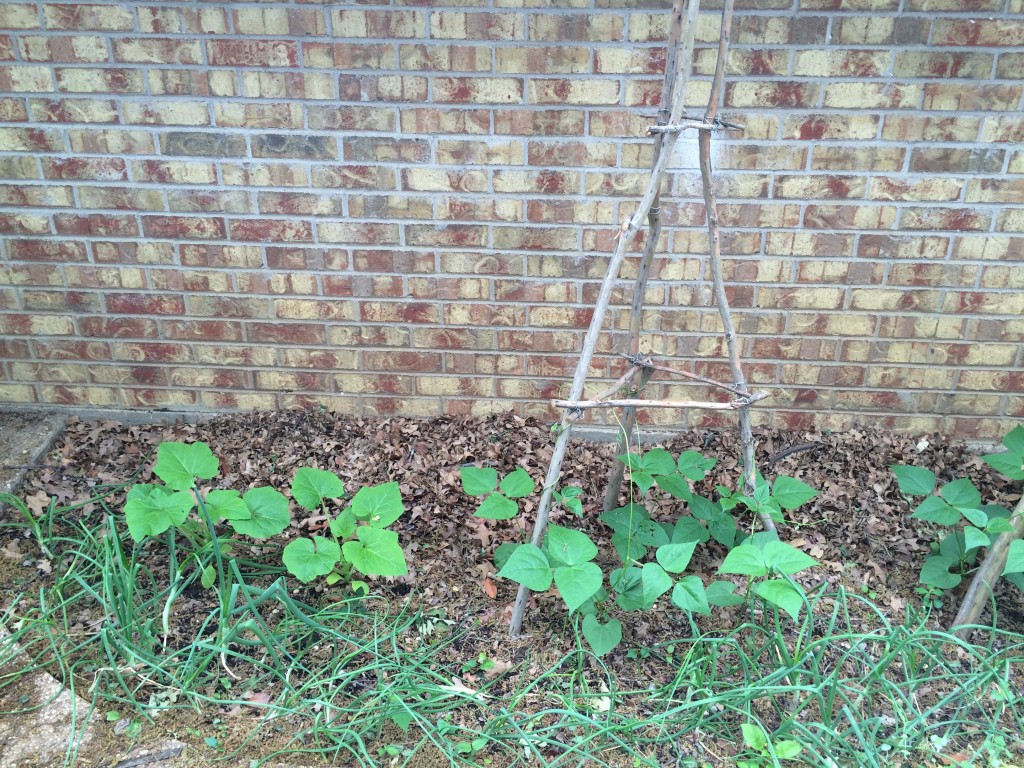 My squash plants are to the left, they've grown quite a bit as well.
Now Lets Make Some Tree Branch Trellis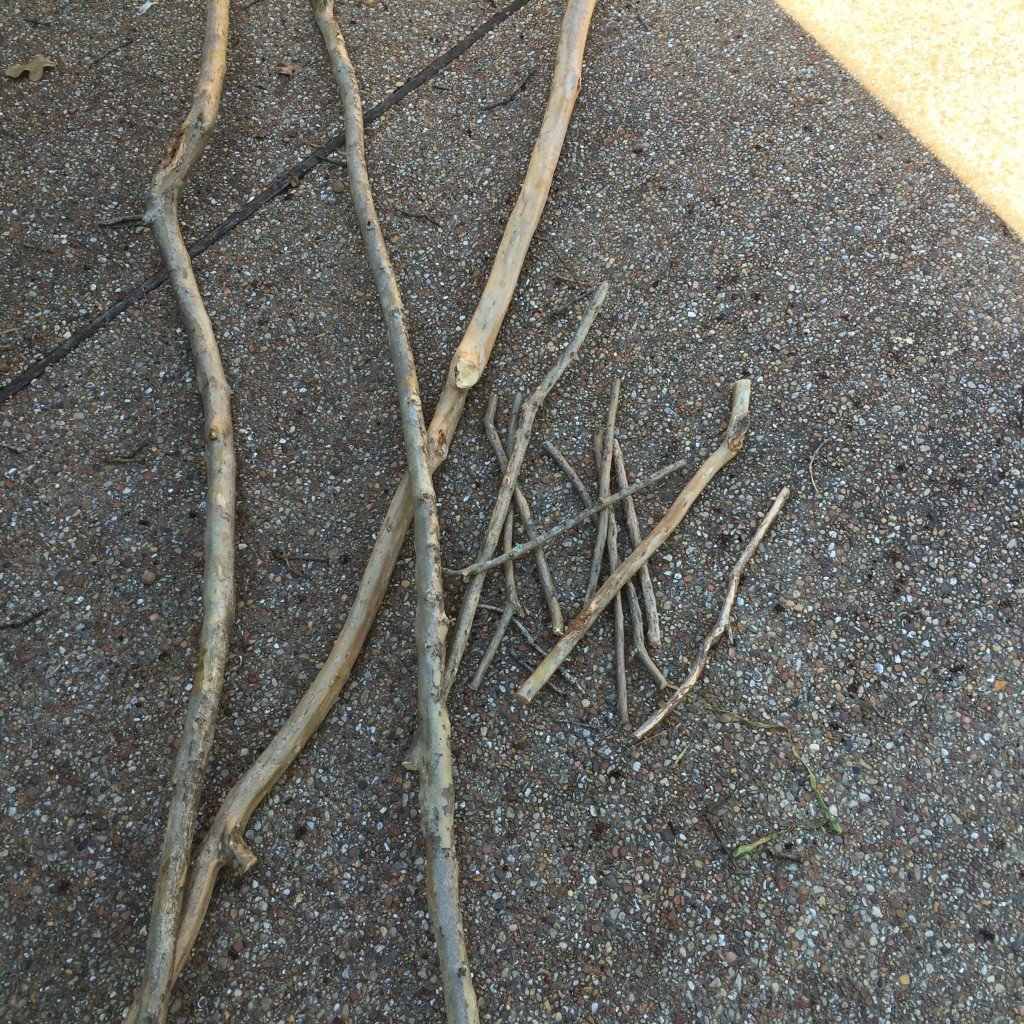 You will need three sturdy tree limbs approximately 5 feet in length, and two different sizes of smaller limbs from around 2 feet to 18 inches. Three of each.
Wire the three sturdy limbs together.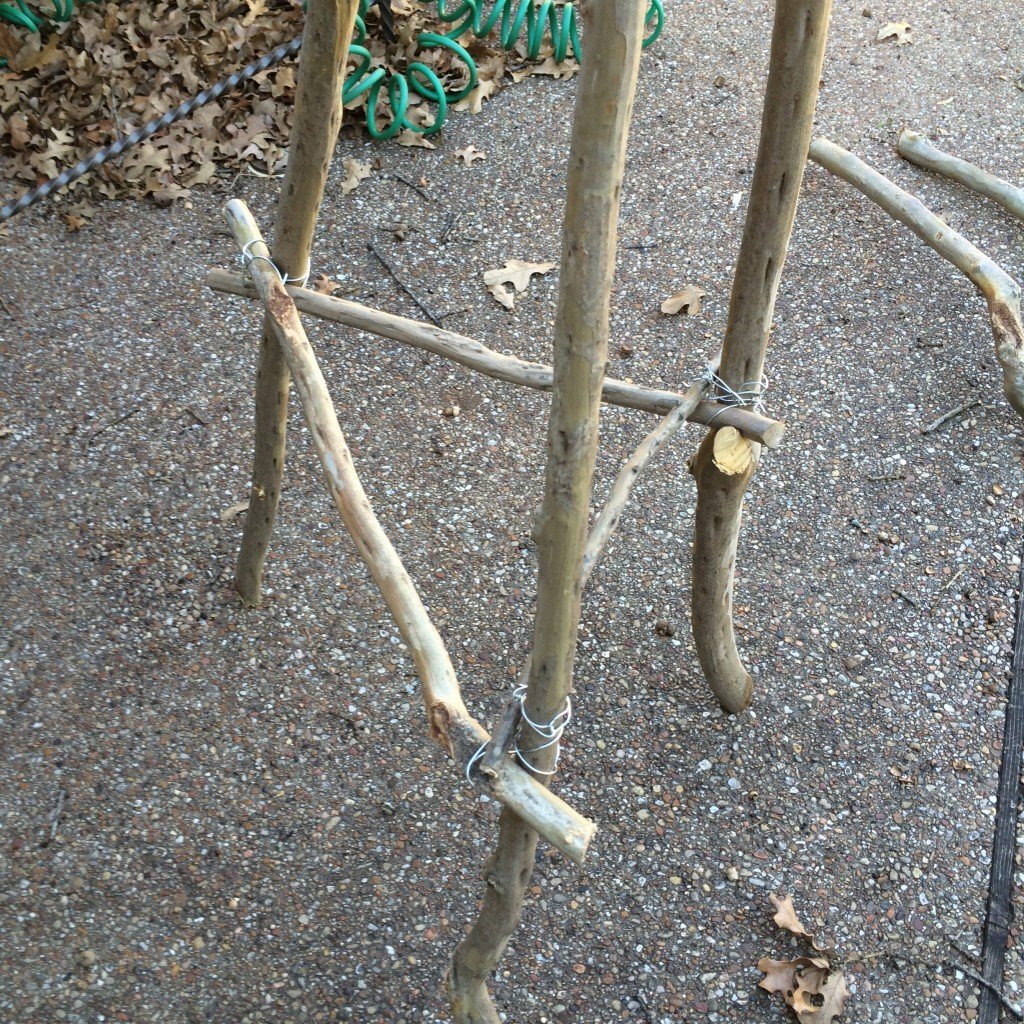 Stand the limbs up and spread them apart, then start wiring each 2′ piece to the lower part of the larger limbs.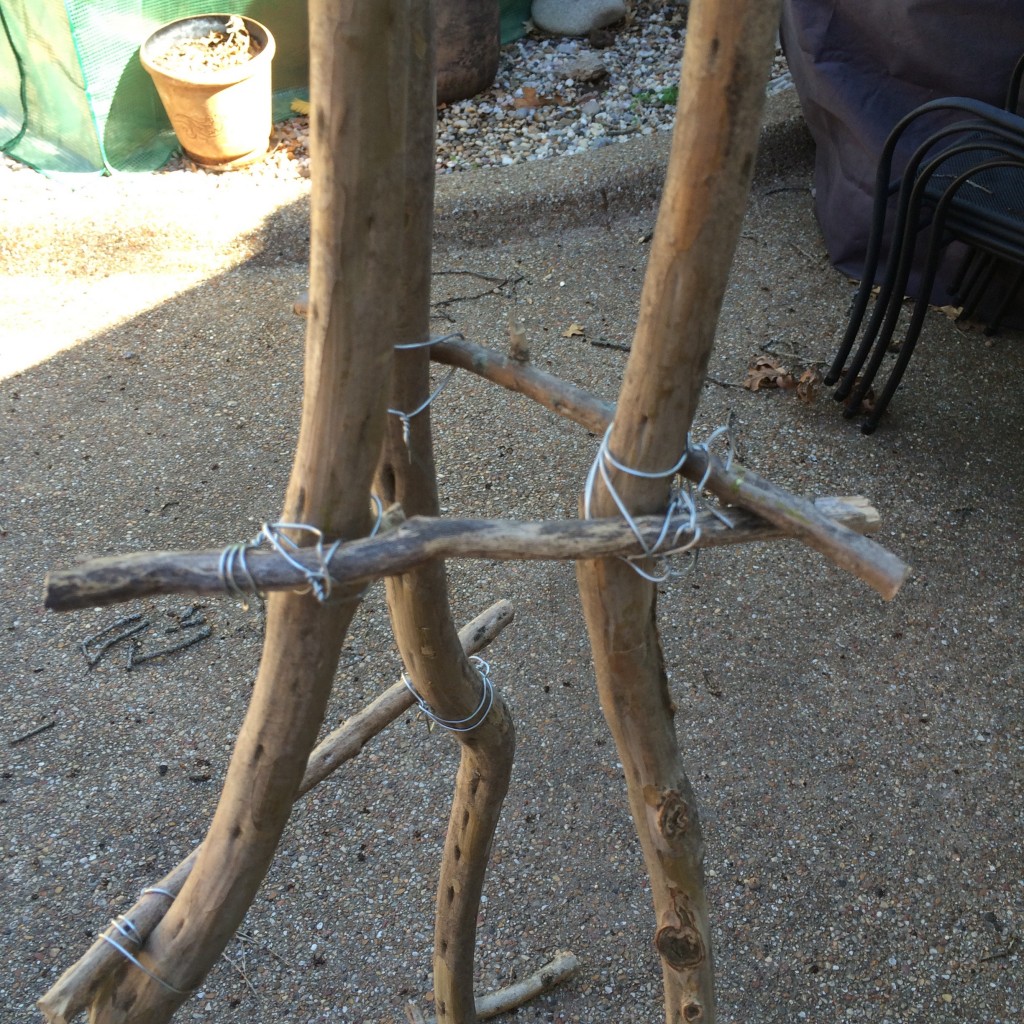 Wire the shorter pieces to the upper part of the trellis.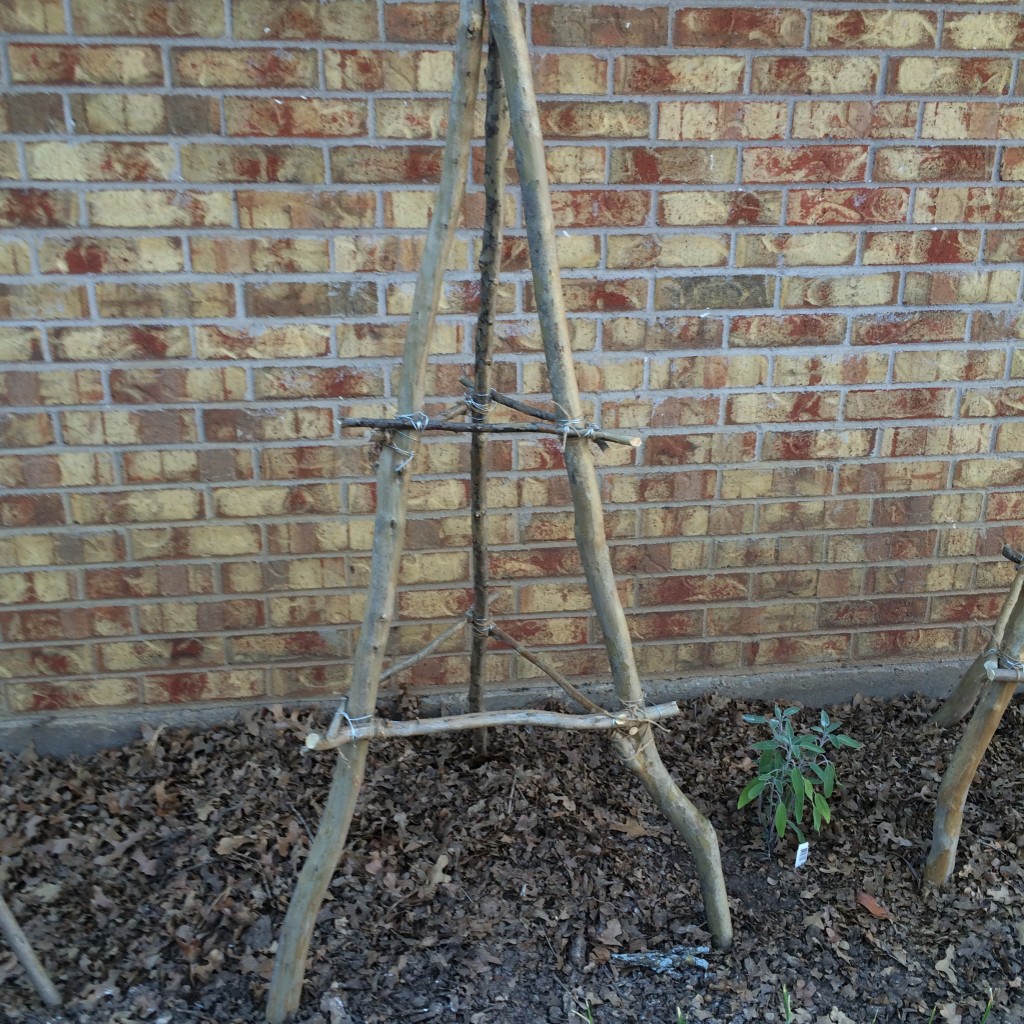 What do you think? I like how my Tree Branch Trellis turned out, they serve there purpose and the only expense is the wire.
*This post contains affiliate links, if you click on an affiliate link & buy something I may receive a small commission at no extra charge to you. The affiliate money I earn helps pay the expenses to keep this site running. Please read my full advertising disclosure for more info. Thanks so much for your support!*