This hand painted Christmas tree is an easy project, and a great way to use up some scrap wood. Would be a cute addition to your other holiday Christmas decor. Sit it on the mantle, or on a shelf with your other Christmas decor.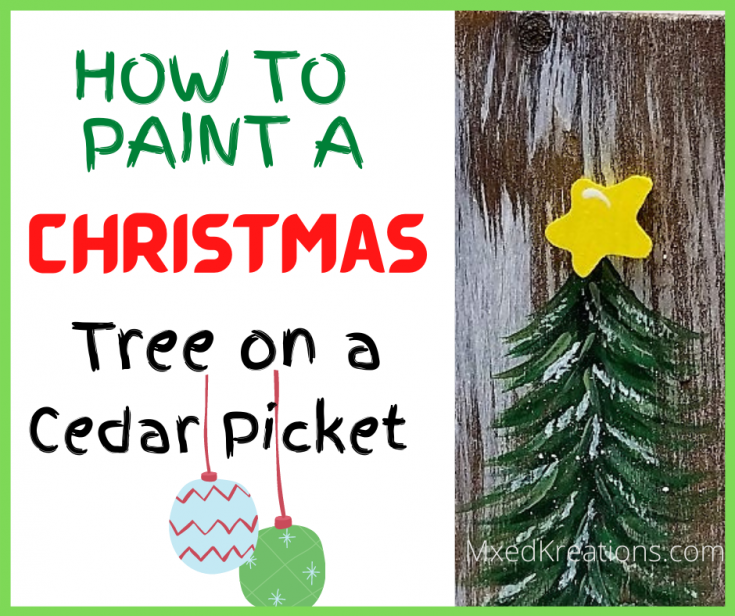 Hand Painted Christmas Tree
I first started off with a scrap piece of cedar about 10″ in length for my hand painted Christmas tree. This was one of my pieces that had already been aged with my wood aging solution. Great stuff for aging wood, I always keep some mixed up and on hand.
Next using an old paint brush I dry brushed some white acrylic paint onto the picket. Leaving a lot of the aged wood showing through.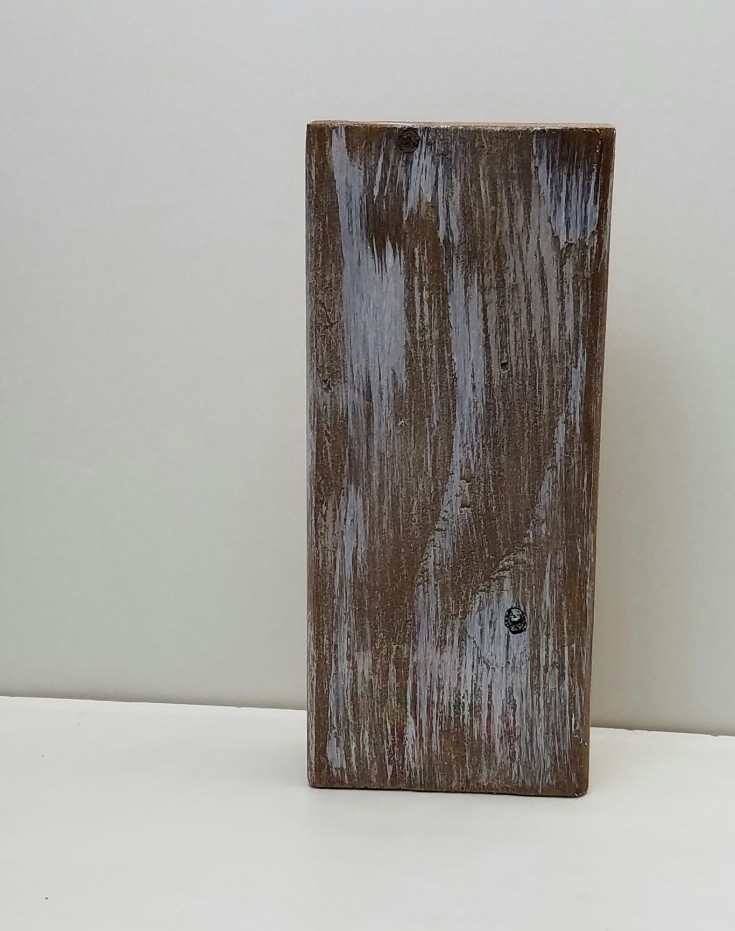 After that I used my burnt umber acrylic paint to paint the tree truck. Any dark brown paint would work.
Once the tree truck is dry start adding the greenery of the pine with some leaf green, and old ivy acrylic paint.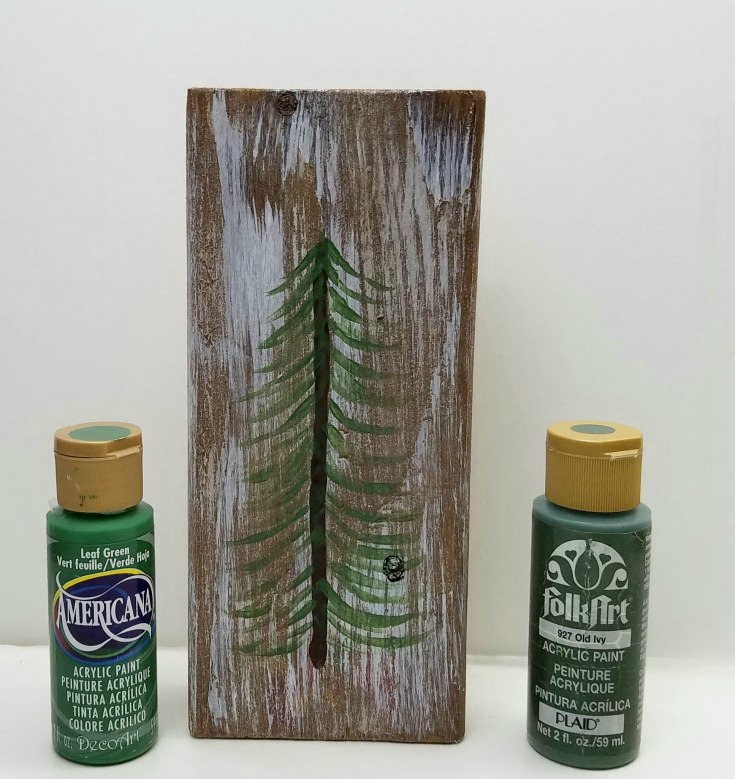 I then decided that my handpainted Christmas tree needed a little more different shades of green. So I added some bayberry, and black forest green as well. Just keep adding the greenery until you get the tree to the desired look that you are looking for.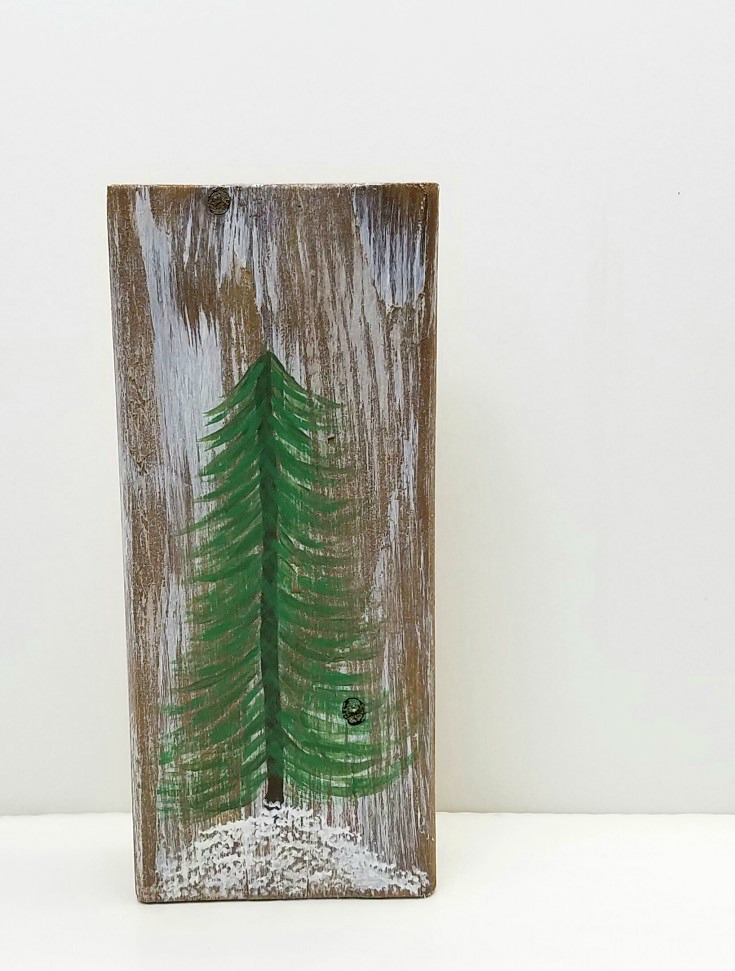 Use an old paint brush, white acrylic paint, and the stippling technique to add the snow around the bottom of the tree truck. Use the same stippling technique to add some snow to your tree.
A wooden star painted yellow was added to the top of the hand painted Christmas tree.
What kind of Christmas decor have you been working on?
*This post contains affiliate links, if you click on an affiliate link & buy something I may receive a small commission at no extra charge to you. The affiliate money I earn helps pay the expenses to keep this site running. Please read my full advertising disclosure for more info. Thanks so much for your support!*
*This post contains affiliate links, if you click on an affiliate link & buy something I may receive a small commission at no extra charge to you. The affiliate money I earn helps pay the expenses to keep this site running. Please read my full advertising disclosure for more info. Thanks so much for your support!*
Supply List For Hand Painted Christmas Tree
10″ cedar picket
Paint brushes
White acrylic paint
Burnt umber acrylic paint
Leaf Green acrylic paint
Old Ivy acrylic paint
Bayberry acrylic paint
Black Forest green acrylic paint
Yellow acrylic paint
Wood star
Other Handmade Christmas Decor You May Like
Wooden Christmas Carolers
Rustic Snowman
Snowman Lantern
Hand Painted Snowman Picket