Hi All! Today I am going to share one of my all-time favorite flag project, my 2-sided American Flag on a Shutter. If you've been following me for a while then you know I like to paint flags, especially the Texas flag. Guess that comes from me being a Texan, or maybe because it's an easy flag to paint. 😉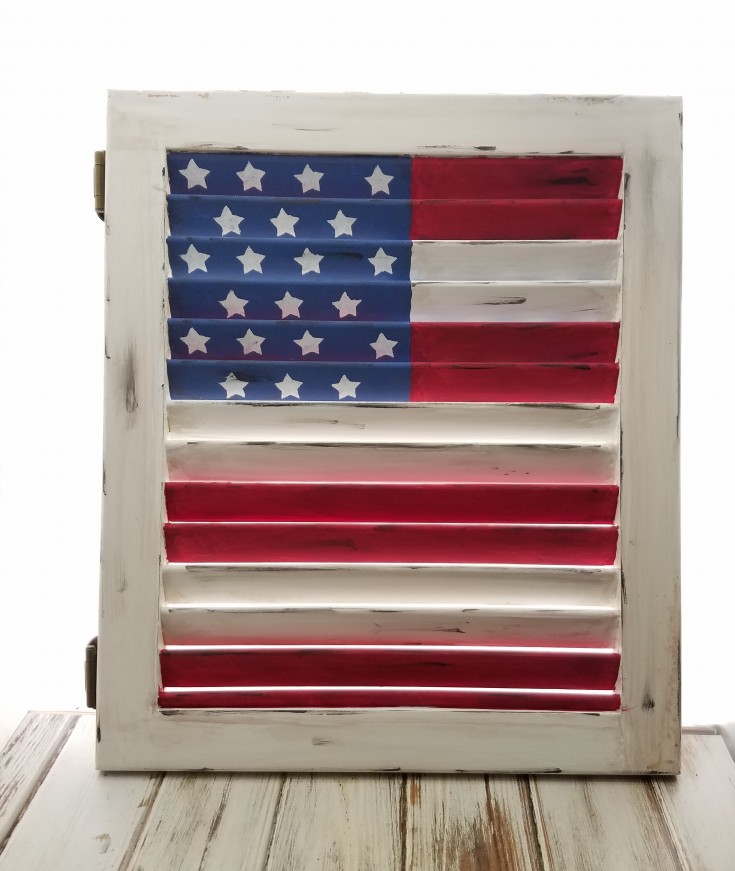 This cabinet door shutter was one of my must haves, along with the crackled fan blades that I found at Habitat for Humanity. When I grabbed the shutter I already knew what I was going to paint on it.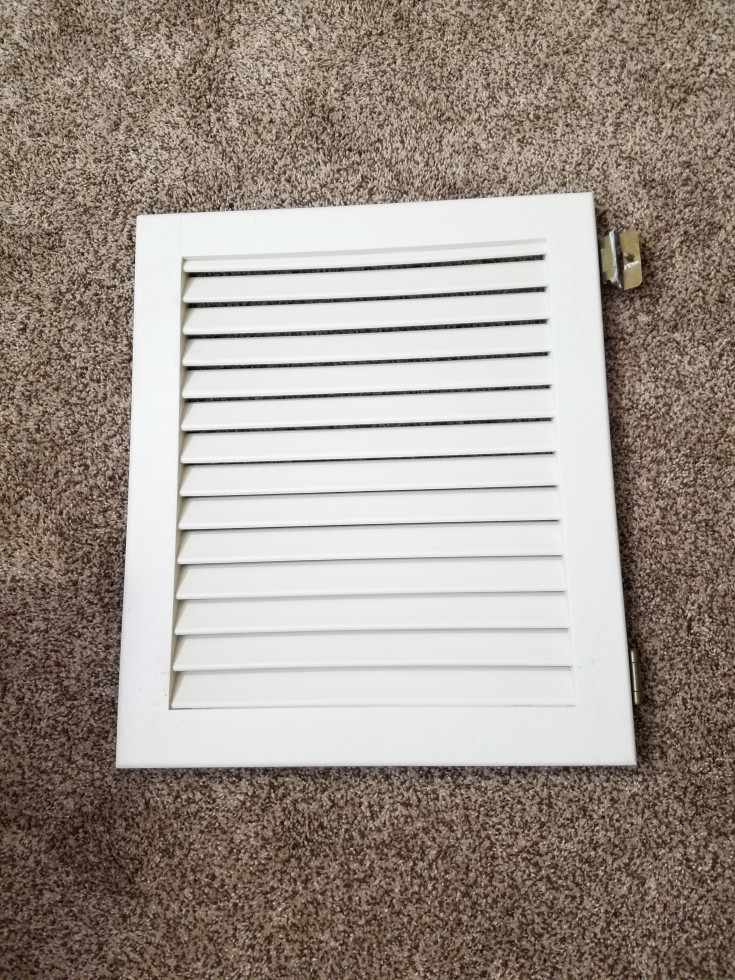 But at first, I was just going to paint one side of the shutter. Painting both sides was the hubby's idea. His idea was to hang it in our sunroom window, and that was a great idea since he already has all the wall space everywhere else taken, LOL.
This was pretty easy because I didn't have to tape off anything. Just painted the slates for the stripes, add the blue block in the left corner on each side, and stencil on the stars.
***This post contains affiliate links, if you click on an affiliate link & buy something I may receive a small commission at no extra charge to you. The affiliate money I earn helps pay the expenses to keep this site running. Please read my disclosure for more info. Thanks so much for your support!***
Project Supplies
Wood shutter
Chalk paint – red, white, and blue
Paint brush
Star stencil – I made my own
Stencil brush
Antiquing mediumBlack acrylic paint
Ok let's grab a shutter and get started!
2-Sided American Flag on a Shutter
Remove any hinges or knobs on the shutter
Mark off where the blue block of the flag will be on each side.
Now figure out which slates are going to be painted white, then paint them, the outer frame, and edges of the shutter with white chalk paint.
Next paint the other slates with red chalk paint.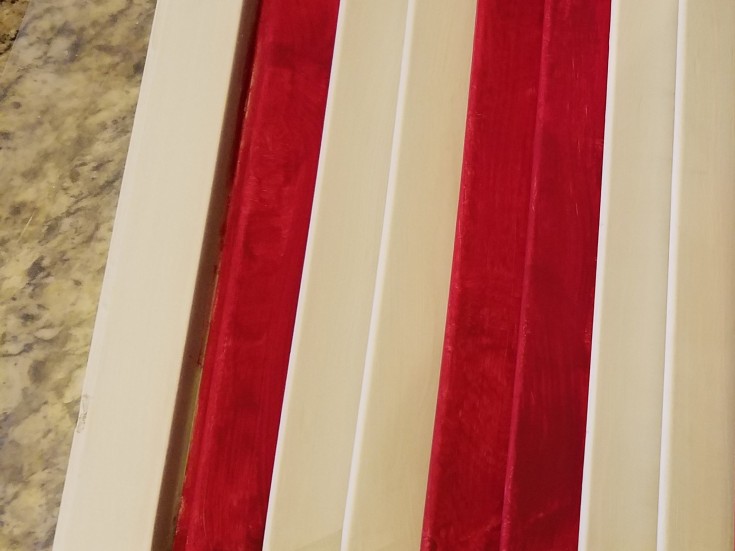 Then paint the block blue.
Once thoroughly dry flip over and paint the other side the same.
Next stencil the stars in the blue blocks. I couldn't get the star stencil that I had close enough to the edges, so I made my own stencil using some stencil plastic that I had on hand.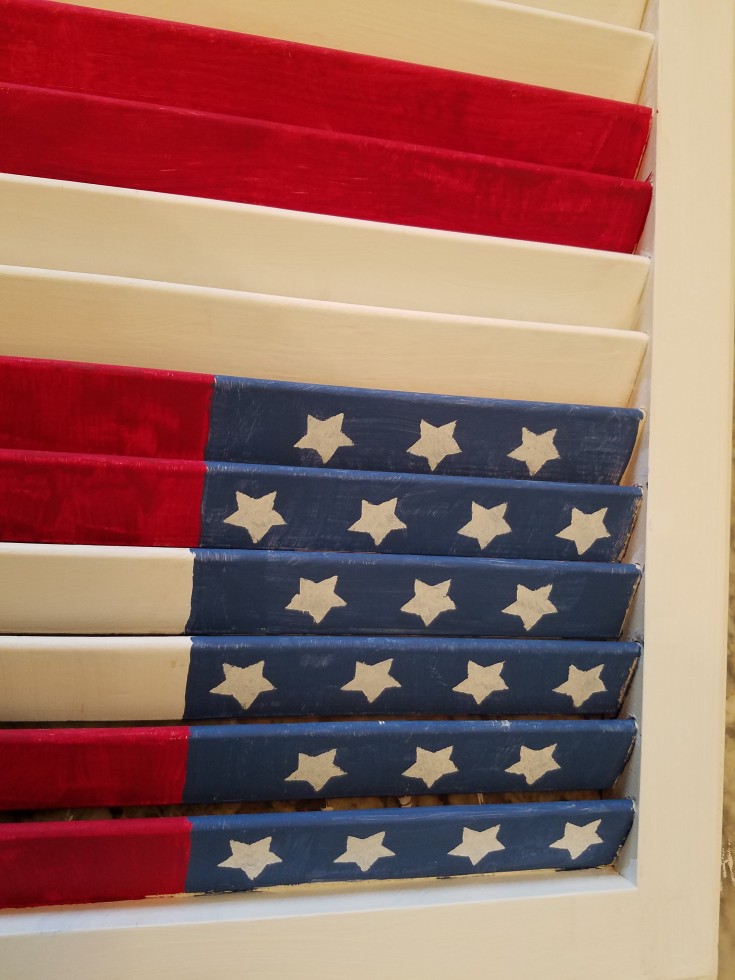 To age my 2-sided American Flag on a Wood Shutter I added some watered down antiquing medium, wiping it off till I got the desired effect that I was looking for.
I used some black acrylic paint to add to the aged effect by adding a dab to my finger then smearing a little here and there on my shutter flag, then immediately wiping with a paper towel.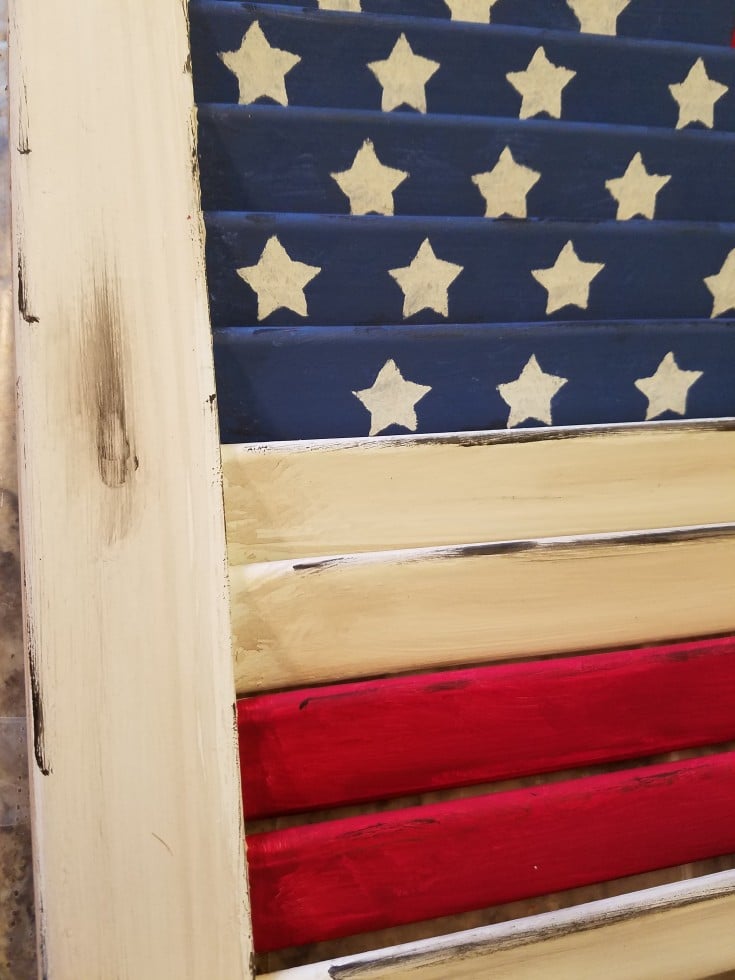 Then I put the hinges back on, added some eye hooks, and chain for hanging in the sunroom window.
My new 2-sided American Flag on a Shutter is now hanging in our sunroom not only for the fourth of July but year-round.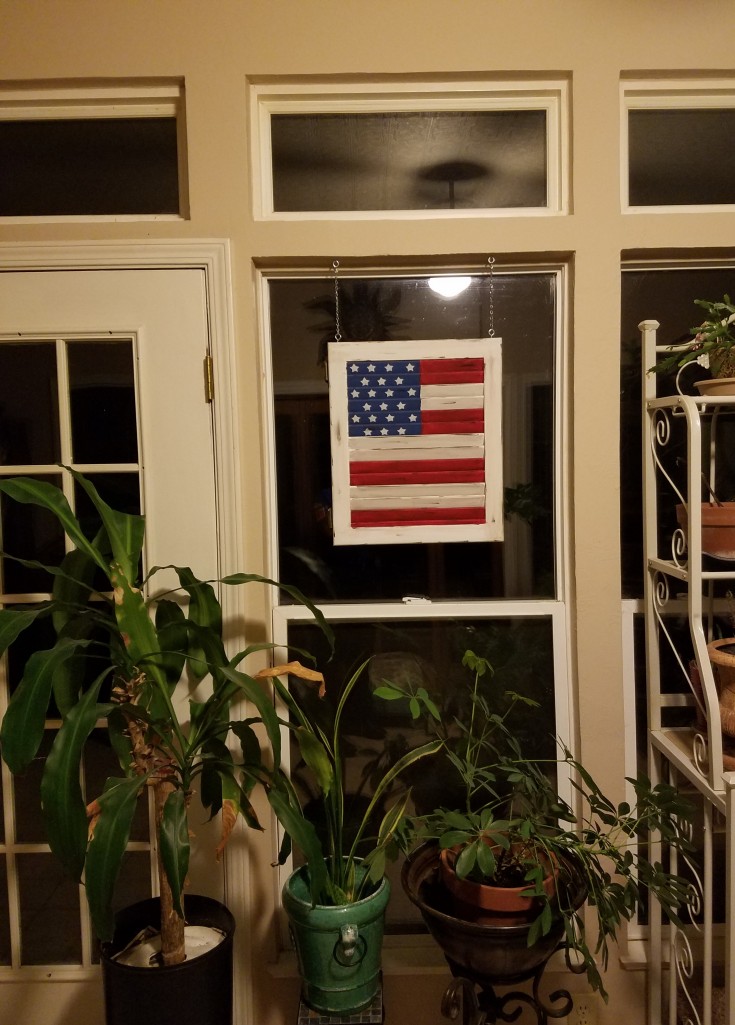 Have you got any shutter craft projects that you've been working on?
More Flag Projects You May Enjoy!
Upcycled bottle into fourth of July vase
Texas flag tin can pencil holder
Texas tile coasters
Texas flag address sign