While grocery shopping I ran across a Easter egg jar that was so cute! Being a Diy'er, and cheap as my husband calls me. I set forth finding the eggs to make a Easter egg jar for myself.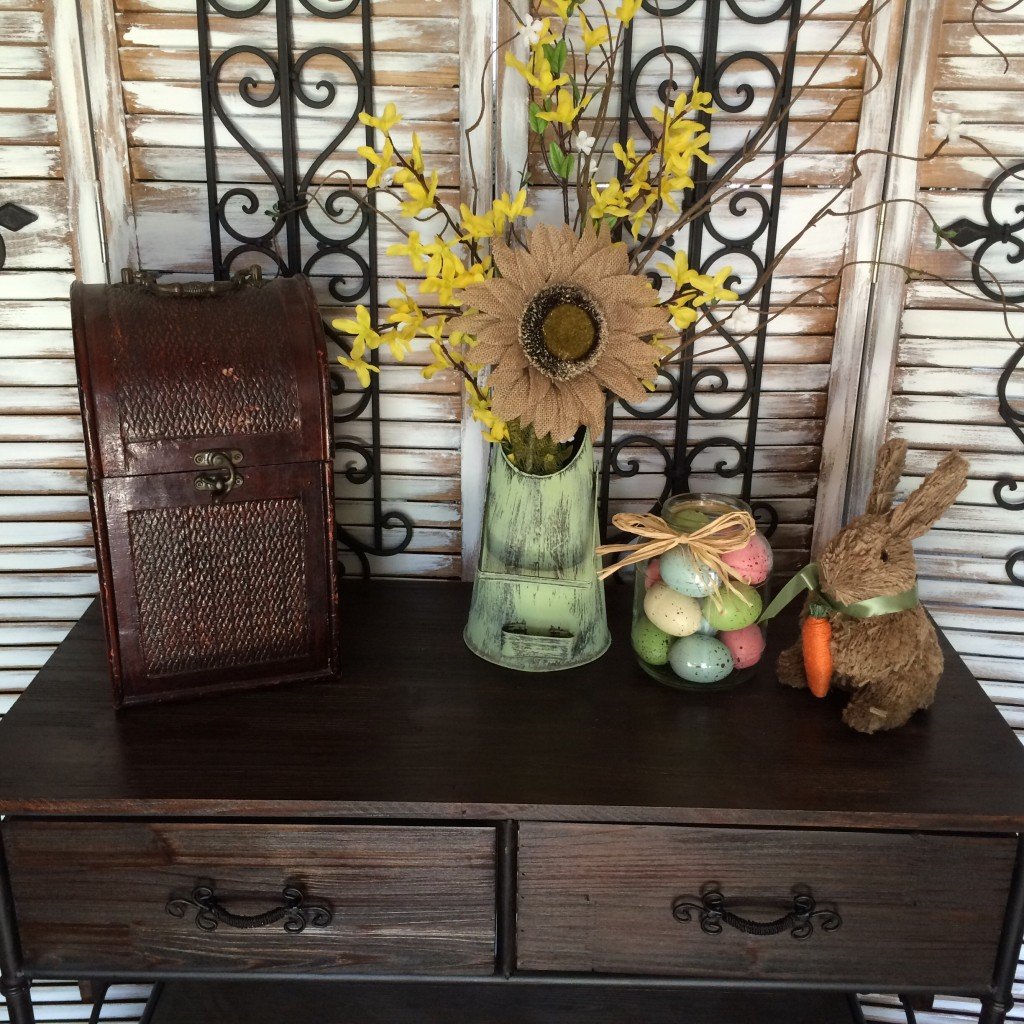 I did pick up this adorable little bunny to go with the jar.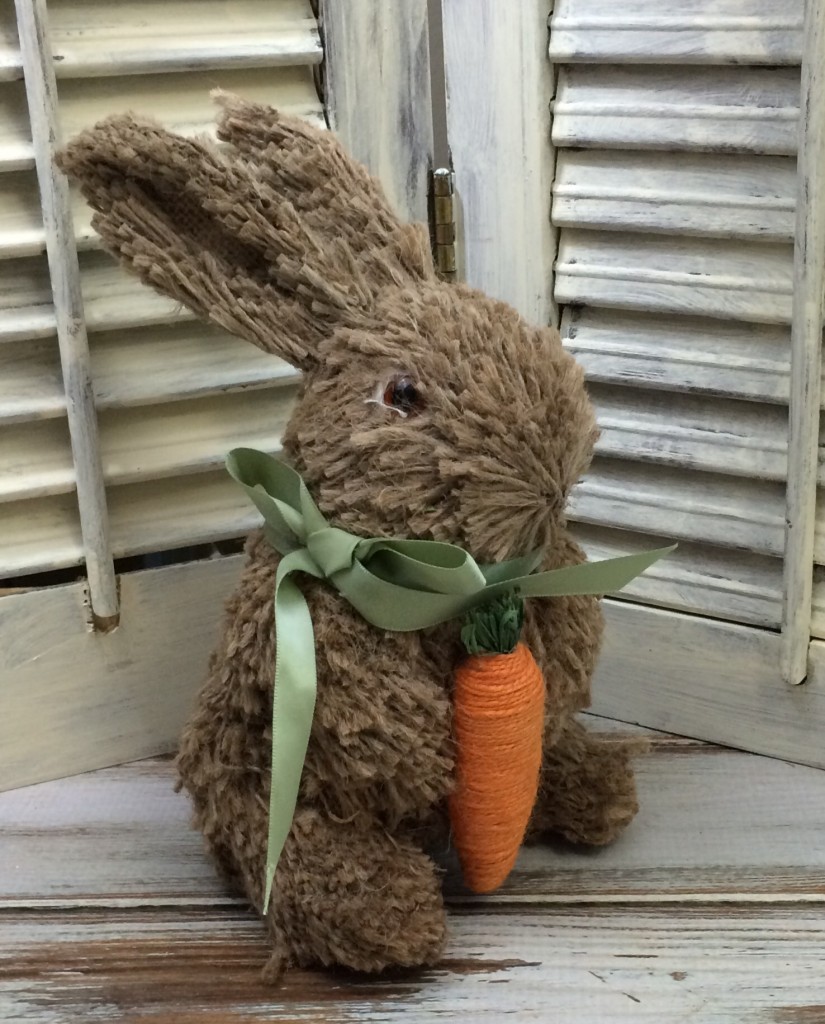 Let's Make A Easter Egg Jar
I found the speckled eggs that I like, which were only speckled on the top half. Which don't make sense. Why not speckle the whole egg.

Oh well no problem, I just flipped them over, and using a old tooth brush and brown paint I splattered the other side.
Cleaned the label off an old pickle jar, and washed.
Now I just filled my jar with the Easter eggs.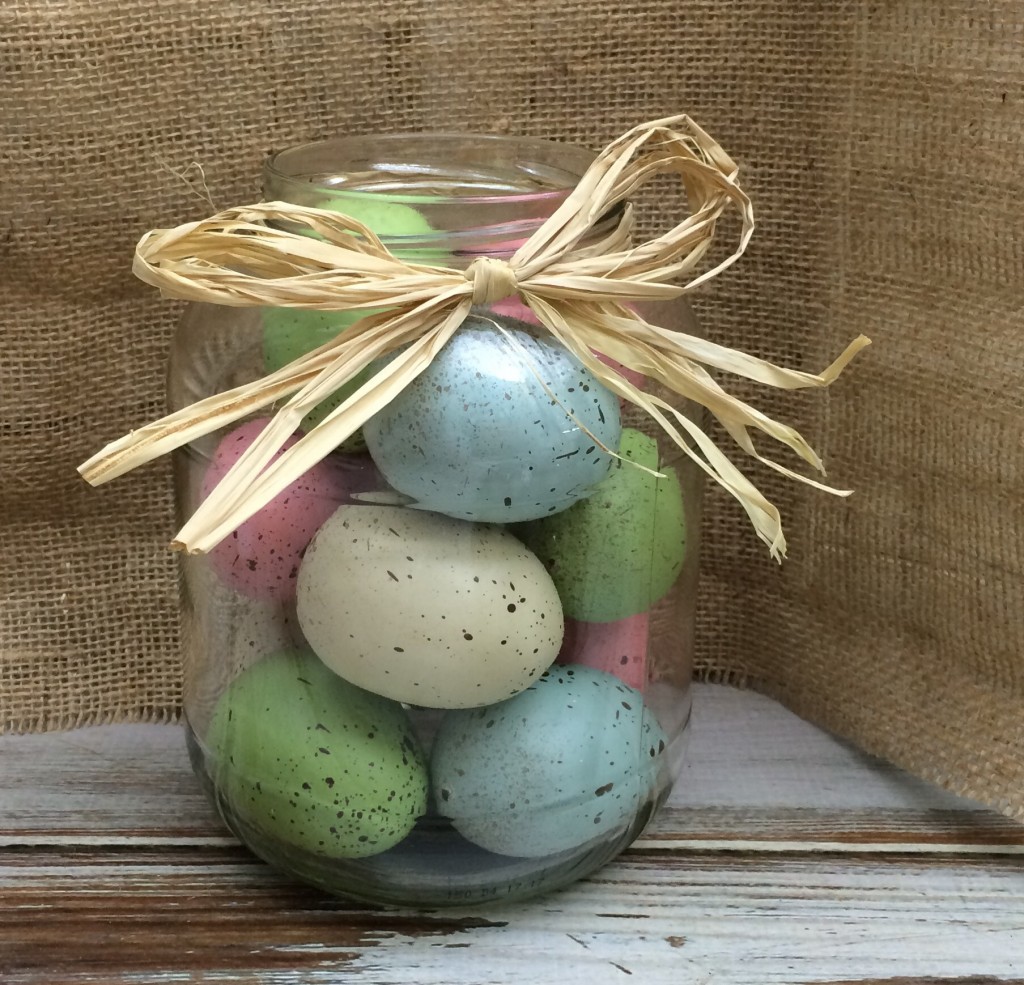 Tied a few pieces of raffia around the neck of the jar.
And there you have it, an easy Easter egg jar decor.
Doesn't the little bunny look cute with my diy Easter egg jar.
What kind of Easter decor have you made lately?
*This post contains affiliate links, if you click on an affiliate link & buy something I may receive a small commission at no extra charge to you. The affiliate money I earn helps pay the expenses to keep this site running. Please read my full advertising disclosure for more info. Thanks so much for your support!*