Hi All! When I ran across this small faux windmill blade at the trade day and it was in my price range I had to have it. I have been wanting to make a large porch sign and this would be perfect to go on my sign.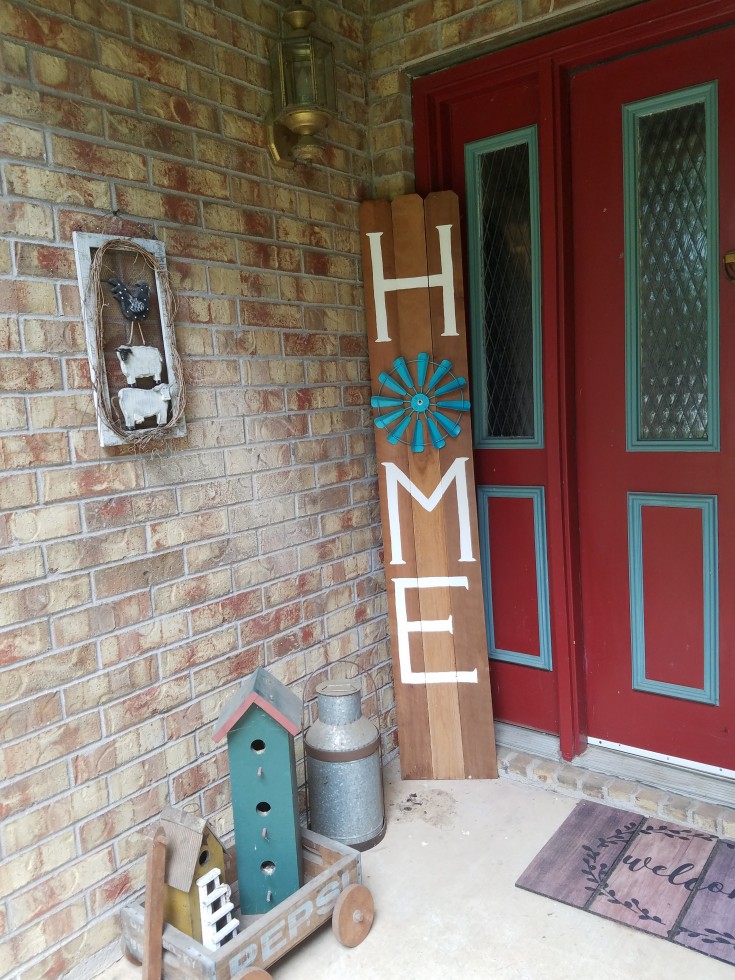 I had this sign planned for a while so when the hubby was working on the UO home sign I had him make an extra for my porch sign. It has taken me a while to get around in making the sign. I just don't ever seem to have the time to do everything I want to do in a day. I'm sure you know that feeling all to well. But I finally got-er-done, and happy with the results.
Diy Large Porch Sign – Home
Start by cutting four pieces of trim a couple inches shorter than your three pickets placed side by side. Then add some gorilla glue to the trim and screw it down firmly onto the backside of your pickets. One close to the top, another towards the bottom, then space the other two out in the middle. (I'm sorry but I didn't get the picture of these steps when the hubby made it for me).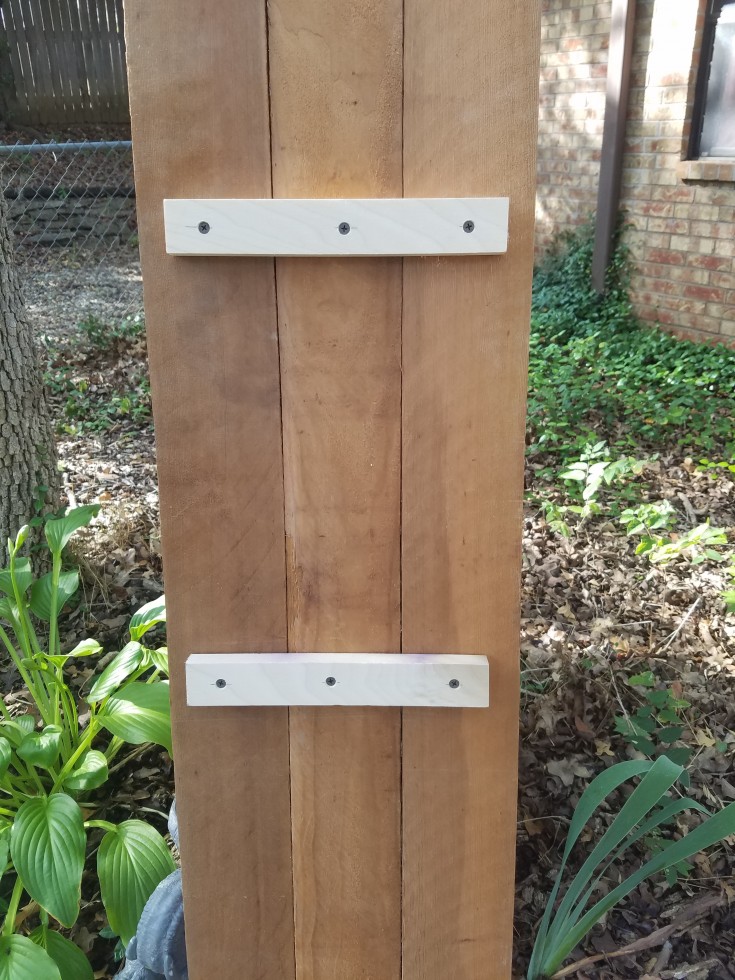 I started by marking off the letter sizes on my wood and spacing. I didn't have a stencil large enough so I am having to do it all free handed. I want the letters to all be the same height with the same spacing in between each letter.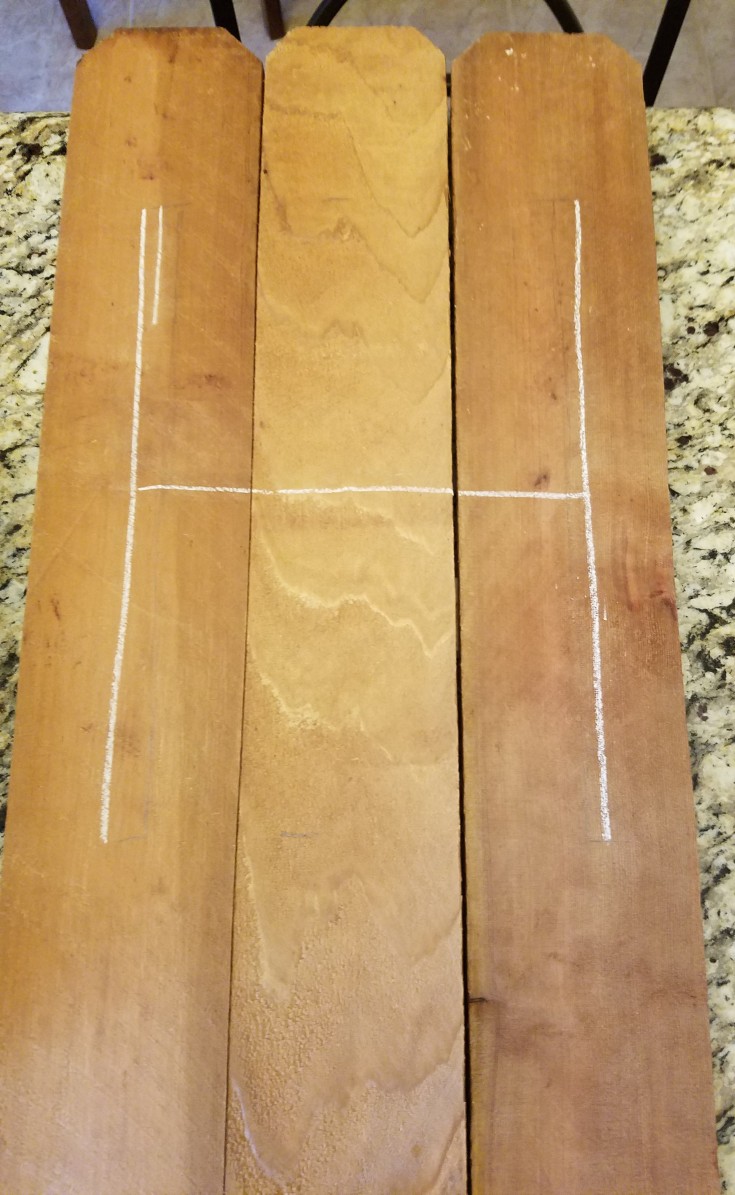 Next, I start drawing the letters in with chalk leaving a space for my windmill.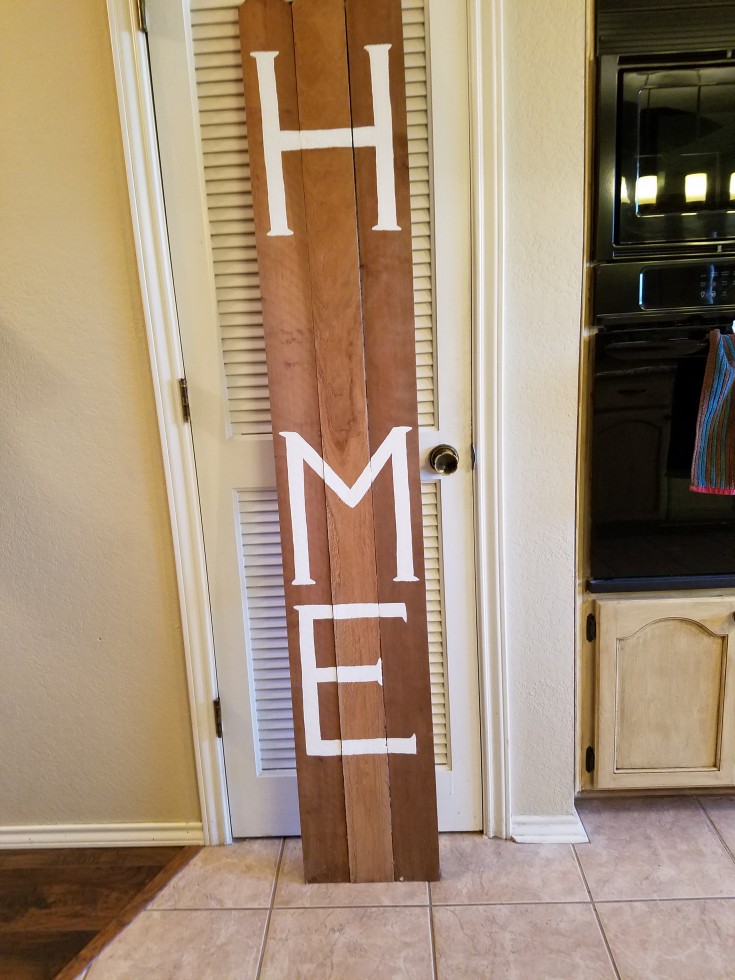 Using a flat paint brush, I then started painting the letters on my large porch sign.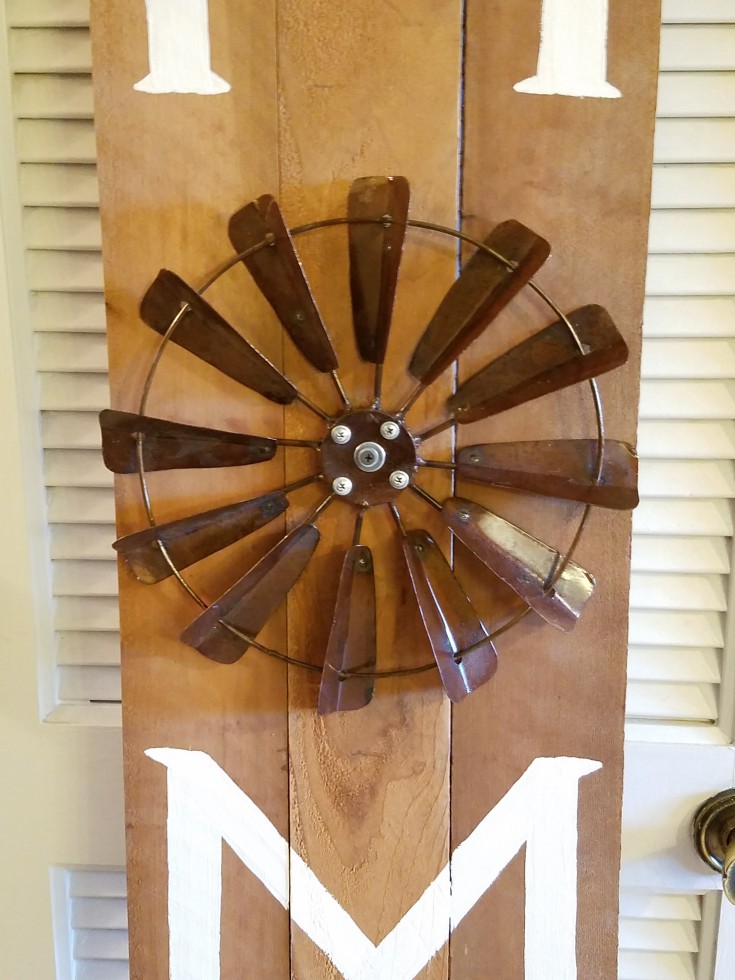 Once dry I added my windmill to my sign then decided to remove it and give it a light coat of spray paint to make it standout more.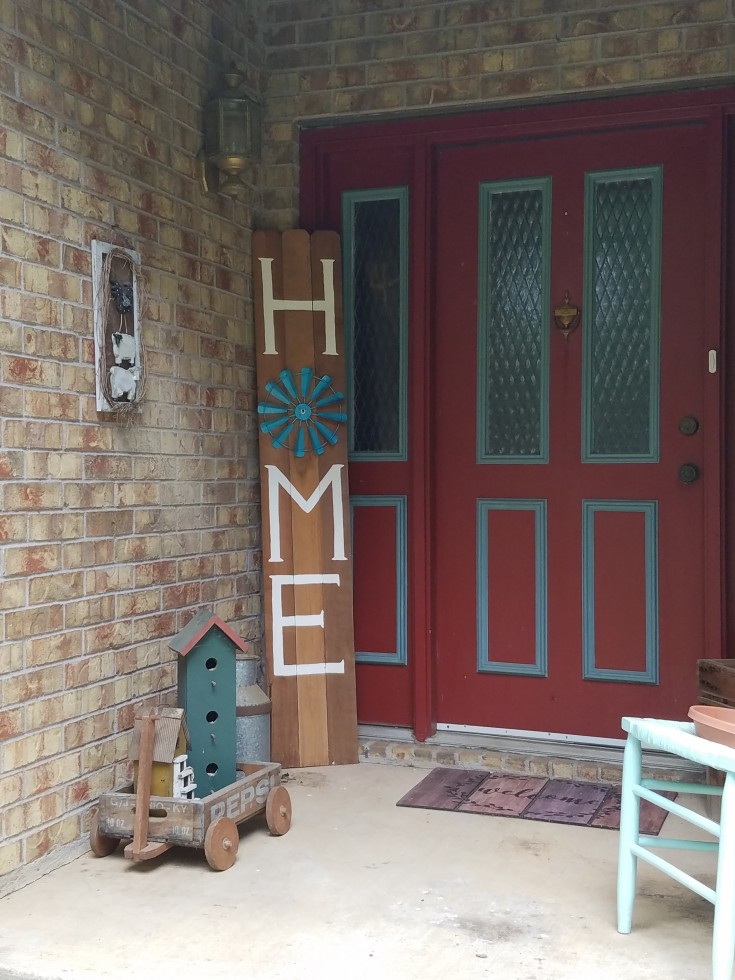 I am thinking of adding some rope to the bottom of the sign. Wrap it around under the letter E a few times. But was out and my twine was to small, I would have to use the whole roll.
What do you think? Should I get some rope, and go back and wrap some it at the bottom of my large porch sign?
***This post contains affiliate links, if you click on an affiliate link & buy something I may receive a small commission at no extra charge to you. The affiliate money I earn helps pay the expenses to keep this site running. Please read my full advertising disclosure for more info. Thanks so much for your support!***
Supplies for a Large Porch Sign
3 wood fence pickets
Small piece of trim cut in 4 pieces
Screws
Drill (this is like the drill I have and love it)
Chalk paint white
Small faux windmill
Spray paint of your choice
Paint brush
Chalk
Gorilla glue
More Diy Signs You May Enjoy!
How to make a Farm Fresh Eggs sign 
Handmade Personalized Family Name sign
How to make a family photo display sign