These fun copper wire beads are really easy to make. What makes them fun is that you can make them any size that you like. Large, small, wide and narrow, and no two come out exactly alike.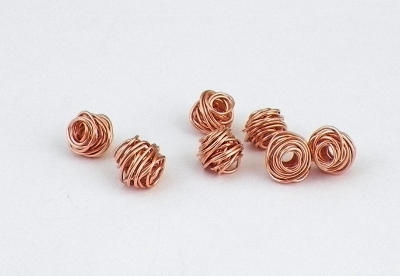 These copper beads will be great for jewelry designs when you need some beads with larger holes. Great for stringing on leather cord.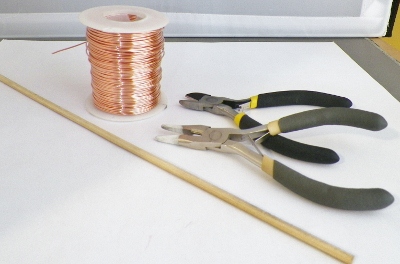 Diy Copper Wire Beads
To make these beads I cut my wire about 20 inches in length. Then I took a wooden dowel and started to wrap my wire around the dowel a few times.
Using my chain-nose pliers I pressed the end of the wire down onto the dowel.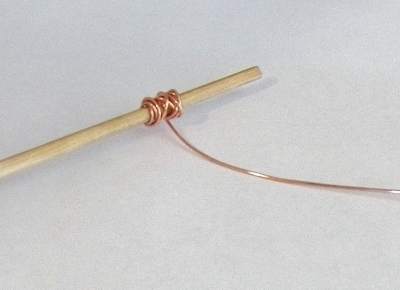 Next I continued wrapping the copper wire around the dowel until I got the size of the wire wrapped bead that I wanted.
Once the copper wire bead is the size that I want, I then used the chain-nose pliers and press the wire down into the wire bead firmly, so it will not catch onto anything.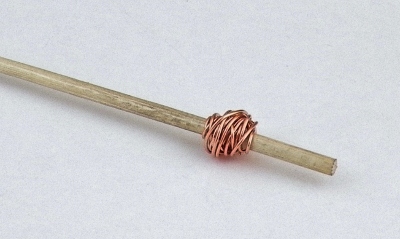 Now gently pull the copper bead off of the dowel. Now is the time to add a patina then tumble to work harden and polish.
***This post contains affiliate links for your convenience. Please read my full disclosure for more info. Thanks so much for your support!***
Supplies Needed
* Copper wire, I used 20 gauge Contenti is where I buy a lot of my copper wire
* Wood dowel, knitting needle
* Wire cutter
* Chain-nose pliers
That's it for these easy copper wire beads. Do you make your own beads?
More Handmade Beads You May Enjoy!
Fabric wrapped beads
Wire Wrapped copper beads
Copper tube beads
Copper wire wrapped paper beads