Hi All! Are you ready for some adorable Halloween Jack-O-Lantern Lamps? After seeing the Jack-O-Lamps at Sadie Season Goods I had to make some for the grand kids. Only one problem, I couldn't find the items needed for the Jack-O-Lanterns. Stopped at several Goodwill's, Habitat for Humanity Restore, and other thrift stores. NO luck!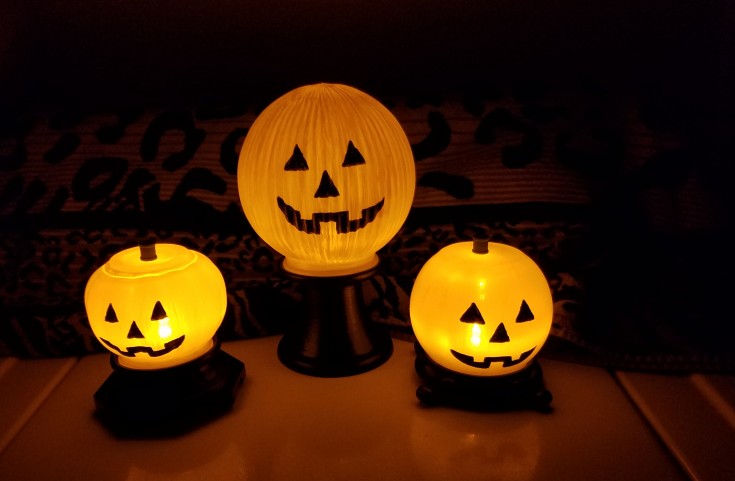 When I was about to give up I found a couple of small round vases that I thought would work, if I could find a base. I was in luck! I found two candle holder bases that the glass dishes fit in perfectly upside down.
Still one Halloween lamp short, then a few days later I found a round globe at Goodwill. It must be my lucky day, because I also found a candle holder that was a perfect for the globe.
***This post contains affiliate links, if you click on an affiliate link & buy something I may receive a small commission at no extra charge to you. The affiliate money I earn helps pay the expenses to keep this site running. Please read my full advertising disclosure for more info. Thanks so much for your support!***
Materials for Jack-O-Lantern Lamps
* Round light globes or small round vase
* Candle holder for base
* Mod Podge
* Orange, black, green acrylic paint
* Small wood spools
* Black Rust-Oleum spray paint
* Paint brushes
* Stylus pen or tooth pick
* Battery operated LED tea light candles
Diy Halloween Decorations
First started off by spray painting the candle holder bases black.
While that was drying I mixed up some Mod Podge, and orange acrylic paint for the Jack-O-Lantern lights. Adding two coats to each Halloween lantern letting each coat dry thoroughly.
Back outside to give the bases another coat of black spray paint.
Next, I used a paint marker to draw off the faces on the Halloween lights. Then I filled the face in with black paint.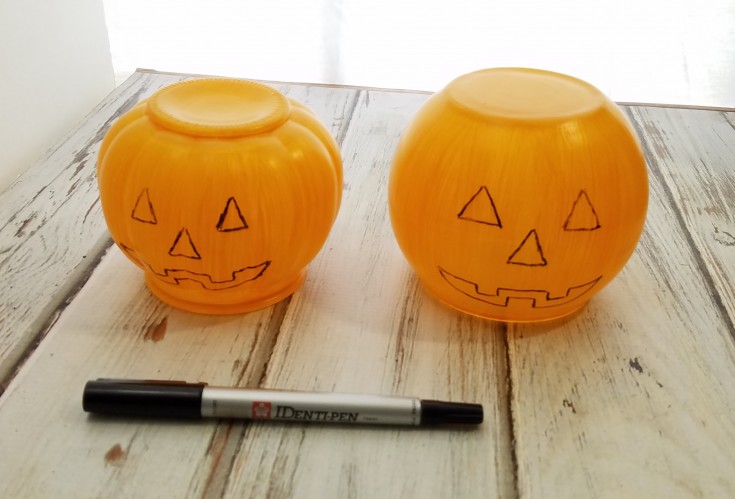 Using my stylus pen (a toothpick will work as well) I added the white dots to the eyes.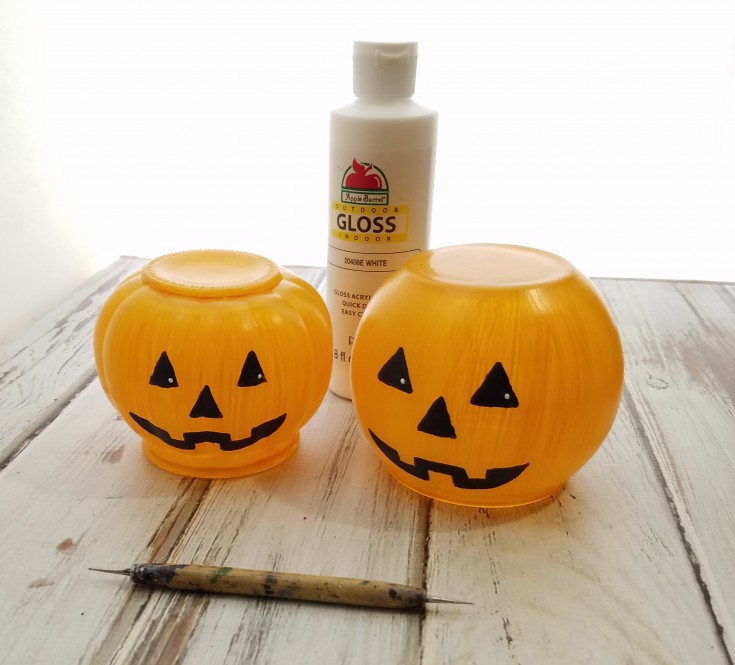 Once the glass lanterns were dry I added an extra coat of MP for protection.
For the two smaller ones, I painted two small wooden spools green then hot glued them on top of the Halloween Jack-O-Lantern lamps.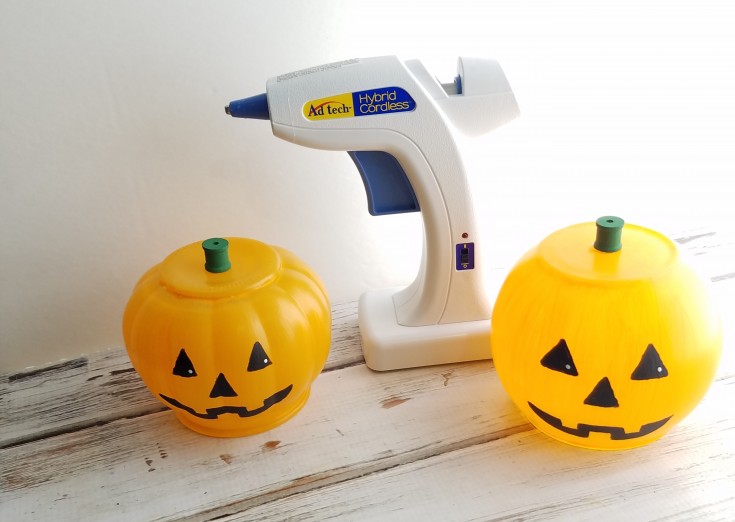 The larger of the Halloween lamps I left as is. I was afraid that a spool wouldn't stick very well because of it being rounded on top.
Now all I have left to complete my repurposed Jack-O-Lantern lamps is to add the Led lights to each base, and position the pumpkin heads on top of each base.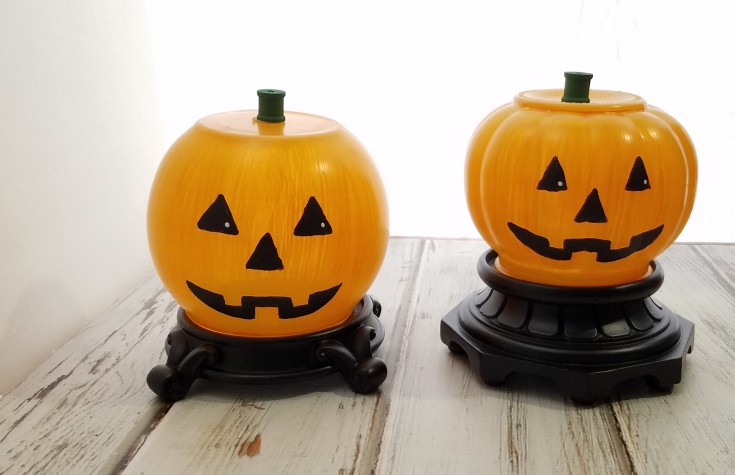 That's it! aren't they absolutely adorable? The grandkids LOVED them!
More Halloween Craft Projects You May Enjoy!
Easy diy fall tin can pumpkins
Happy fall y'all cedar pickets
Mason jar mummy lantern