This rustic key to my heart Valentine block is another quick and easy Valentine decor project made using leftover scrap wood.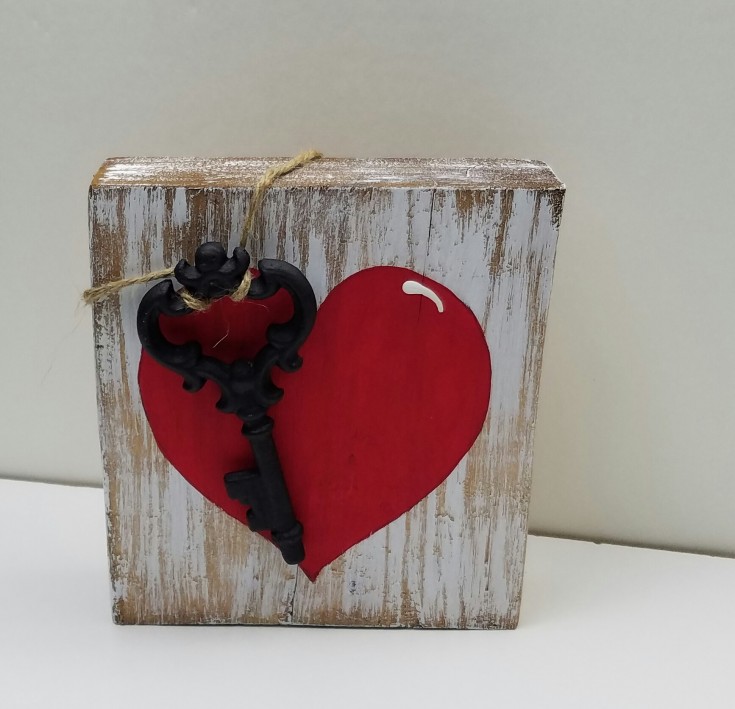 Key To My Heart Valentine Block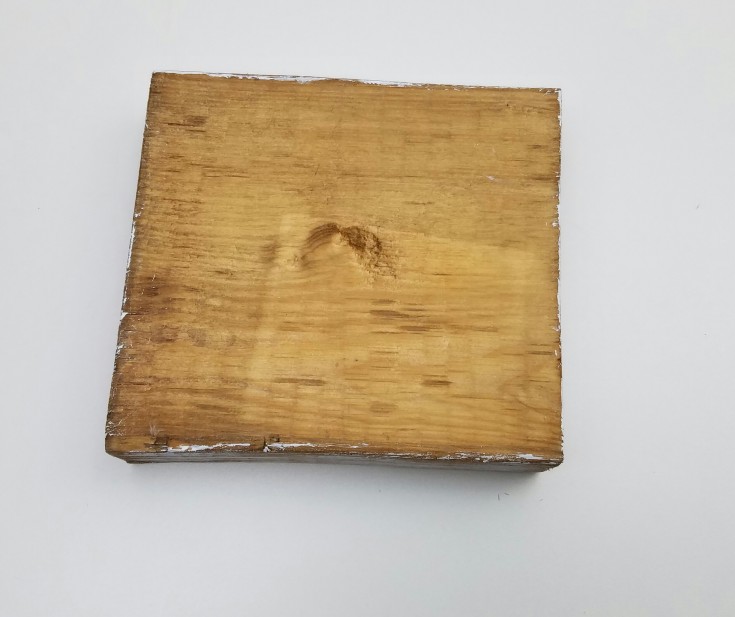 To make this Valentine block I start out with a piece of two by six that I dry brushed white paint on the sides,
and the top of the wood block leaving some of the wood showing through.
Next I cut out a paper heart, then traced it onto the wooden block.
Then I added two coats of red paint to the heart.
Using my craft stylus I added a white comma to the top right side of the heart.
To hang the wrought iron key, I added some twine to it then hung it over the left upper corner. Then I stapled it on the back to hold the key in place.
*This post contains affiliate links, if you click on an affiliate link & buy something I may receive a small commission at no extra charge to you. The affiliate money I earn helps pay the expenses to keep this site running. Please read my full advertising disclosure for more info. Thanks so much for your support!*
Material List
Scrap Wood
Red, white acrylic paint
Twine
Stylus for crafting
Wrought iron key
Heavy Duty Stapler
That's it for this quick and easy key to my heart Valentine Block. What kind of Valentine's Day projects have you been working on?
More Valentine Projects You May Enjoy!
Easy diy arrow love block
Pink polk a dot love sign
Diy Valentine Day Decor