Hi all! I am sorry I have not been around. I can blame it on other things like we have been having internet issue and ended up having to order another route. But in truth I have just been plain lazy, and lacking motivation.
But we did get started working on the laundry room makeover. (I will show pictures down below of what we have done so far). Until it got so miserably hot than that stopped too.
I did take a week to visit the grandkids, and I added a flowerbed around my greenhouse. But now I need to get my butt in gear and get some more projects finished to share. Until then checkout what we have accomplished so far on our laundry room makeover.
***This post contains affiliate links… We are a participant in the Amazon Services LLC Associates Program, and affiliate advertising program designed to provide a means for us to earn fees by linking to Amazon.com and affiliated sites at no extra charge to you. Please read my full advertising disclosure for more info. Thanks so much for your support!***
Laundry Room Makeover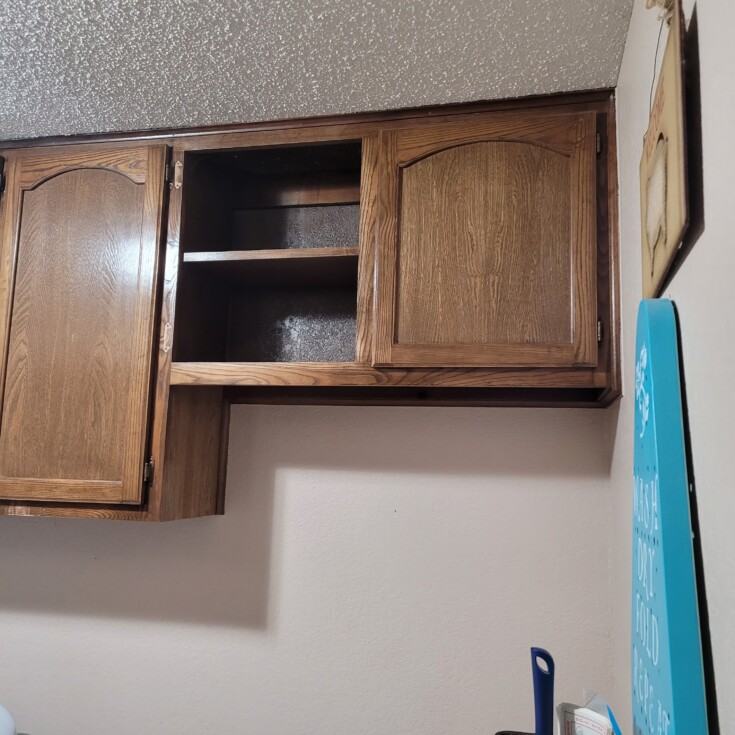 Before cabinets
Newly painted cabinets and beadboard walls.
Old tile floor with the foundation work patch.
New floating wood floor.
Matching wood desk top/folding table.
We picked up this old diaper changing table that we are turning into a storage cabinet.
The hubby will spray paint it to match the cabinets.
It will go in this empty spot.
Greenhouse Flowerbed
Here's a few photo's of the flowerbed that I made around the greenhouse before it got to hot to work outside.
The triple digit temps are finally starting to come down, and the morning are cooler so I am hoping that we can get the all the trim up, and the ceiling tiles painted and up before too much longer. And the storage cabinet finished so my laundry room makeover will be finished!