Quick and Easy Healthy Pasta With The VeggettiPro
Today I am sharing how to make a healthy pasta with the VeggettiPro that the hubby bought for me. At first I wasn't thrilled about the new VeggettiPro because it just looked like a lot more work to me.
But now I am loving it! I can cut 3-4 zucchini's into spirals quickly for making a healthy pasta, and it comes apart for easy cleanup.
*This post contains affiliate links, if you click on an affiliate link & buy something I may receive a small commission at no extra charge to you. The affiliate money I earn helps pay the expenses to keep this site running. Please read my full advertising disclosure for more info. Thanks so much for your support!*
The VeggettiPro (affiliate) comes with three different cutting blades, a thick spiral (which is the one I use for my Homemade Zucchini Spaghetti), a thin spiral, and a ribbon cut.
Wash and cut the ends off your zucchini, then place the zucchini in position and turn the handle.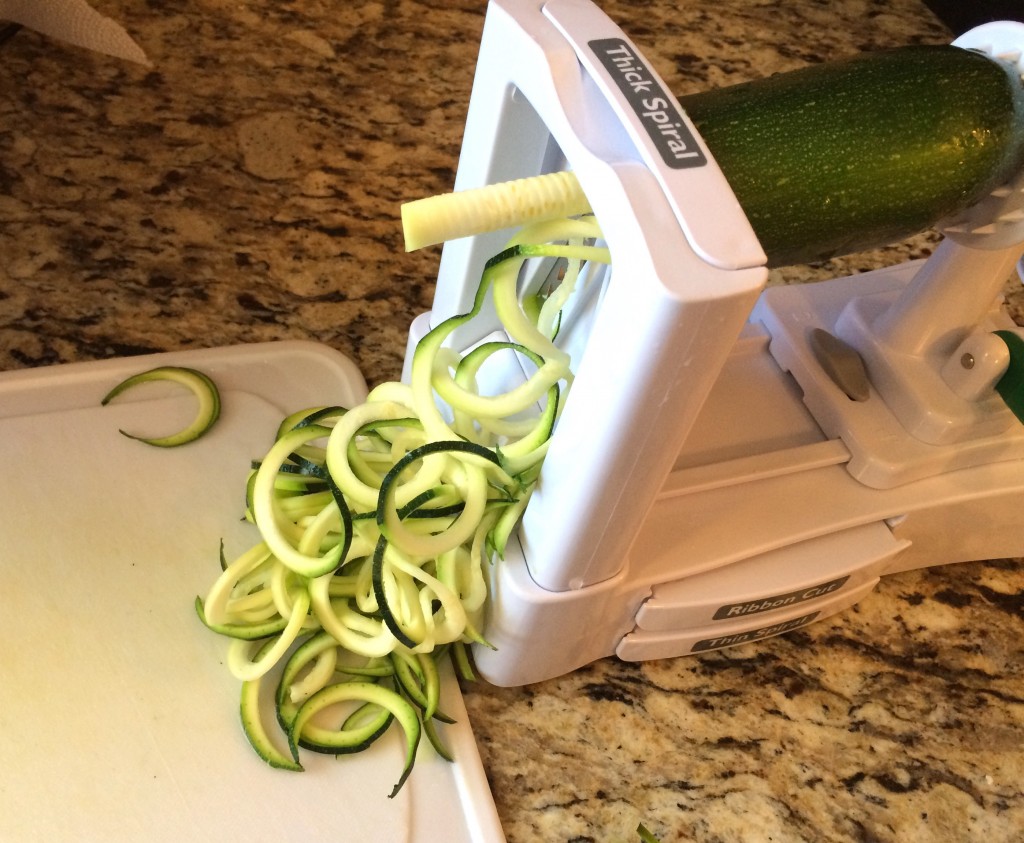 Add to your dish and continue until all zucchini is cut.
Once your baking dish is filled with the spirals of zucchini you are ready to make your healthy version of spaghetti by substituting zucchini as your pasta. The VeggettiPro(affiliate) makes it easy to add more healthy dishes to your diet. Here's my recipe for zucchini spaghetti.
I always make two dishes of healthy pasta with my VeggettiPro so we can take it to work in our lunches for the week.
The VeggettiPro is great for making a delicious and healthy substitute for pasta.
Have you ever tried zucchini pasta?