How to make a Patriotic Sign out of an old wood shingle, and some stars that I picked up at Hobby Lobby craft store.
This Sign is a easy project, and would look great hanging up at your next Memorial Day, or July 4th cookout.
How To Make A Patriotic Sign
First run a piece of masking tape diagonally from one corner to the other.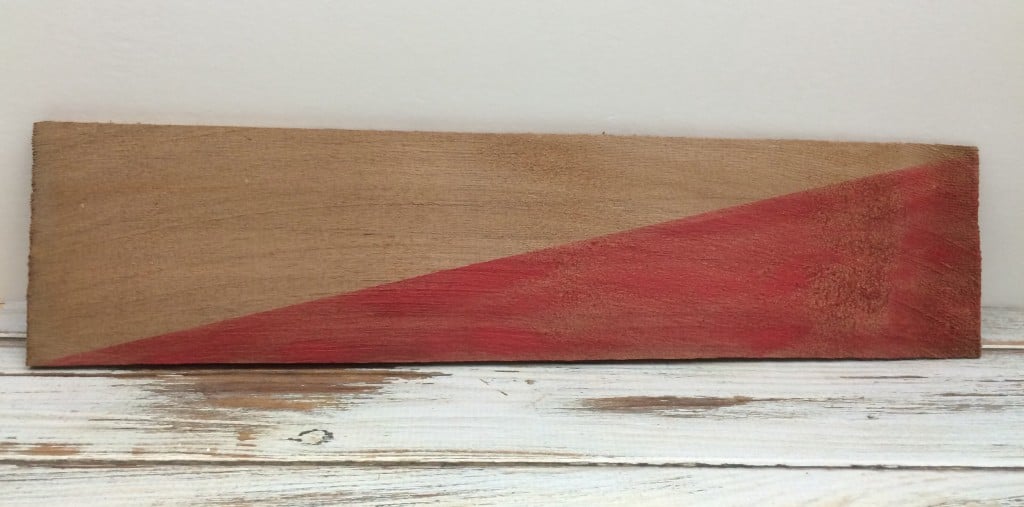 Paint the lower portion red leaving some of the wood showing through.
Once the red paint is dry move your tape down and paint the upper portion blue, leaving some of the wood showing through.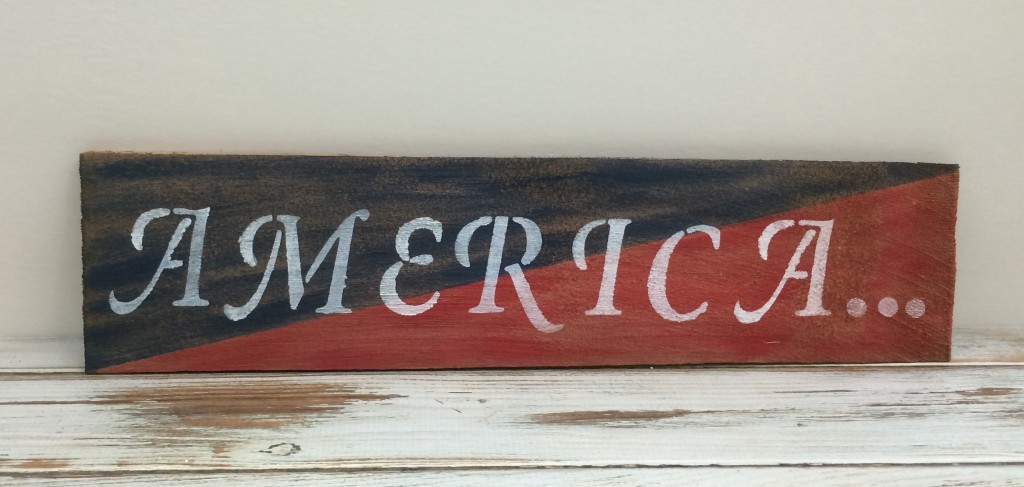 Using your letter stencils add the word America using white paint.
Add wire to your stars leaving 6-7″ of extra wire.
Drill your holes for adding your stars, and a couple on top for wire to hang your Patriotic sign. That's it!
Now you have a pretty Patriotic sign to display at your next gathering to show your support.

***This post contains affiliate links, if you click on an affiliate link & buy something I may receive a small commission at no extra charge to you. The affiliate money I earn helps pay the expenses to keep this site running. Please read my full advertising disclosure for more info. Thanks so much for your support!***
Materials Needed To Make A Patriotic Sign
Wood shingle or another piece of wood approximately 8″ x 24″
Red, White, Blue acrylic paint
Masking tape
Stars
Paint brush
Stenciling brush or sponge
Drill
Pliers
More Patriotic Projects You May Enjoy!
Stars and Stripes glass jars
Patriotic sign made out of a fan blade
July 4th spindle firecrackers