Hi all! Are you ready for Fall? Have you been busy working on your fall projects? I know I have every spare moment I have. My latest fall project is this easy pickle jar pumpkin which of course can be made out of a mason jar. But I have so many other jars that I've saved that I need to use up.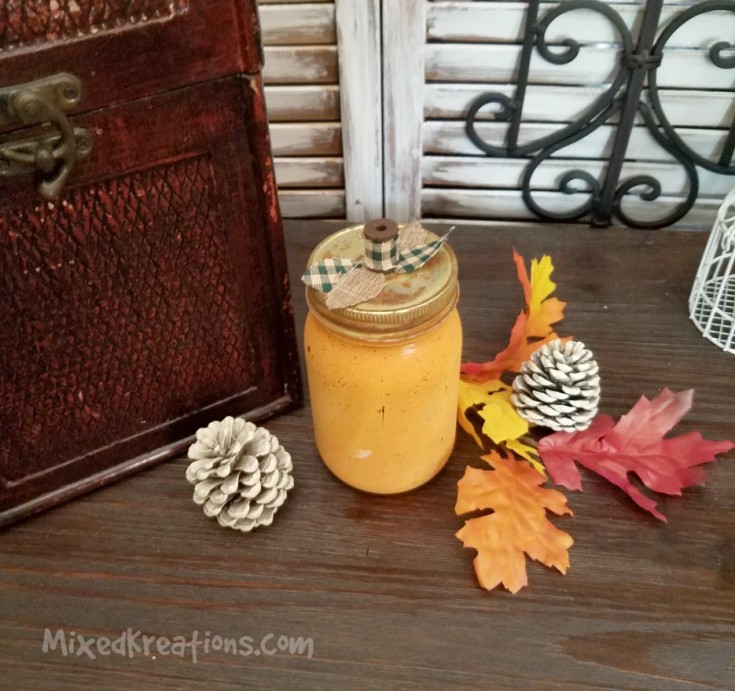 ***This post contains affiliate links, if you click on an affiliate link & buy something I may receive a small commission at no extra charge to you. The affiliate money I earn helps pay the expenses to keep this site running. Please read my full advertising disclosure for more info. Thanks so much for your support!***
Material List For Pickle Jar Pumpkin
clean pickle jar
scrap fabric
burlap ribbon
small wood spool
orange chalk paint
green, white, and black acrylic paint
E6000 adhesive
Mod Podge
paint brush
toothbrush for splattering
hydrogen peroxide
salt
The Pickle Jar Pumpkin Is Born
Start off by removing the label, any sticky Gunk, and give the jar of good soapy bath.
Two coats of orange chalk paint, letting each coat dry thoroughly.
Next added little smudges of antique white, and green here in there on the jar.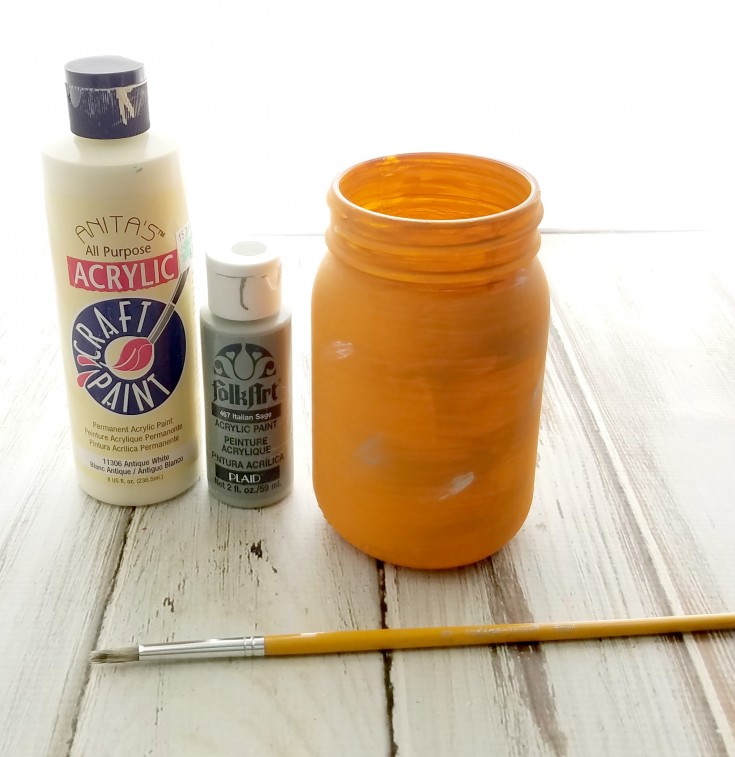 Once dry I use sandpaper to distress the pickle jar.
I thought that the pickle jar pumpkin still needed a little something else, so I decided to Splatter it with some black paint.
I learned this little trick years ago in a tole painting class. Sometimes a little splattering really makes a big difference in a project.
The splattering did the trick, I'm happy with the jar.
Now to get started on the pickle jar lid. I wanted the lid to be rusty so I use the hydrogen peroxide, and salt technique to rust the pickle jar lid.
It took several applications of the solution to get the desired effect I was seeking,
The stem was made from a wooden spool that I painted brown,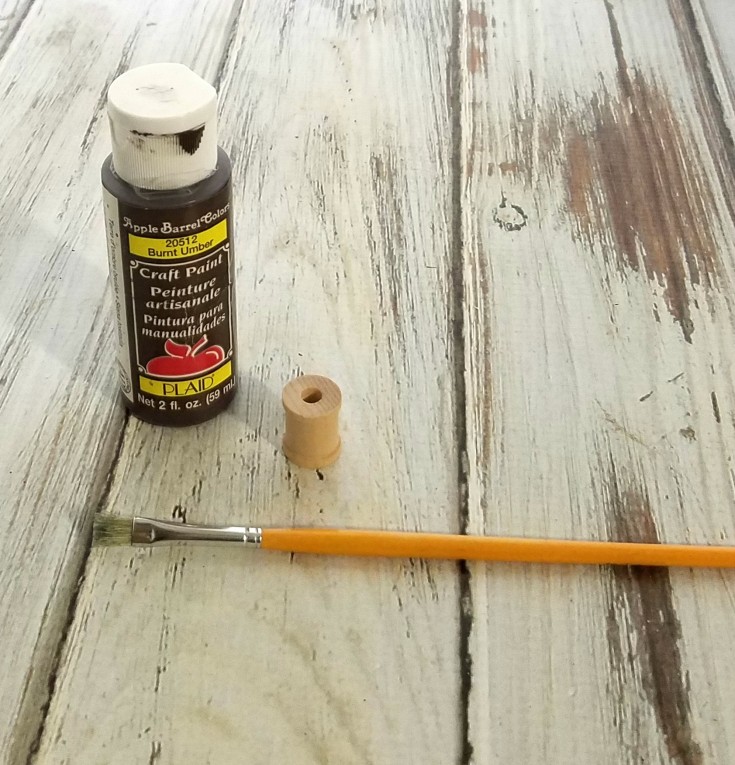 and wrapped with some of the green plaid fabric gluing it down with the Mod Podge.
It's time to cut out some leaves.
I cut two Leaf shapes out of some green plaid Fabric, and then two more from some burlap ribbon.
Using E 6000 adhesive to glue the leaves, and spool down on the center of the rusty lid jar.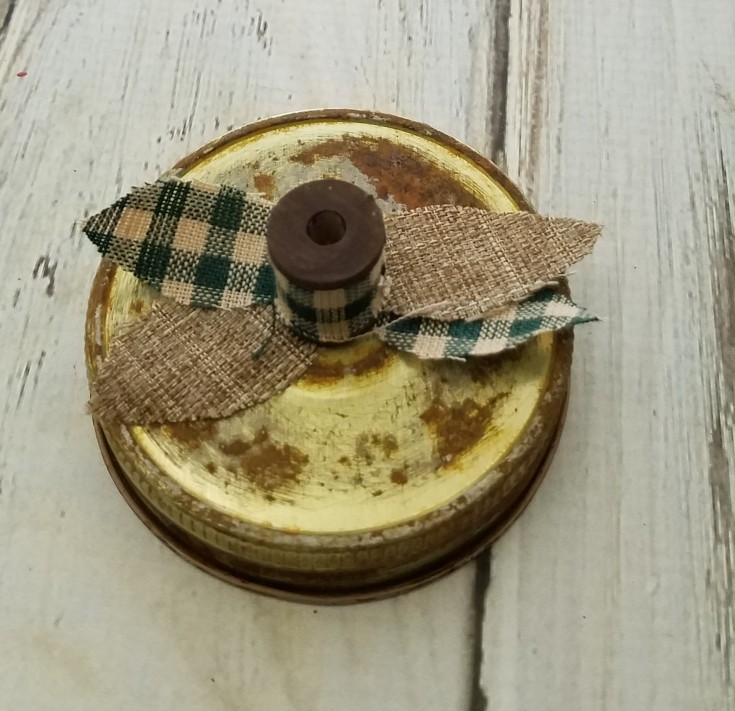 Place the lid back on the pickle jar, and that's it that's for making easy, and cute pickle jar pumpkin crafts.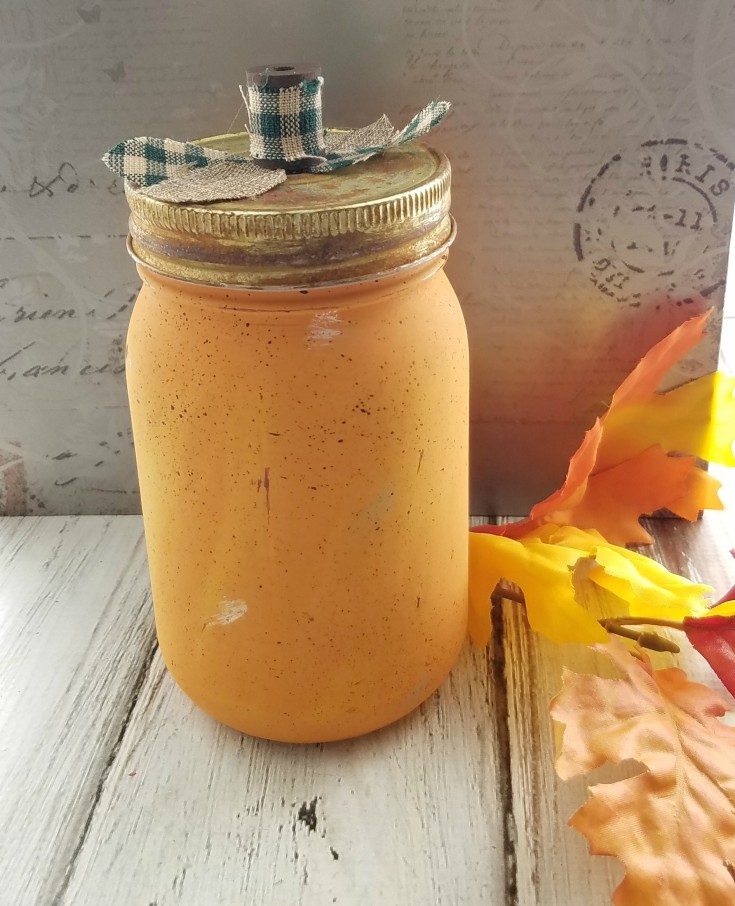 More Fun Pumpkin Crafts
Easy diy fall tin can pumpkins
Turn repurposed items into jack-o-lantern lamps
3 ways to upcycle Dollar Store pumpkins