I have been wanting to make some kind of an address sign that sits up close to the road so the FedEx and UPS can deliver my packages to the correct house and not to the neighbors. For some reason they can't seem to get it right even with our address on our mail box at the end of our driveaway. Hopefully this will do the trick!
Diy Texas Flag Address Sign
First find you a white flat rock in a somewhat rectangular shape.
Cut out a star to place on your rock so that area won't get painted.
Mark off and cover up where the red and white of the Texas flag will be.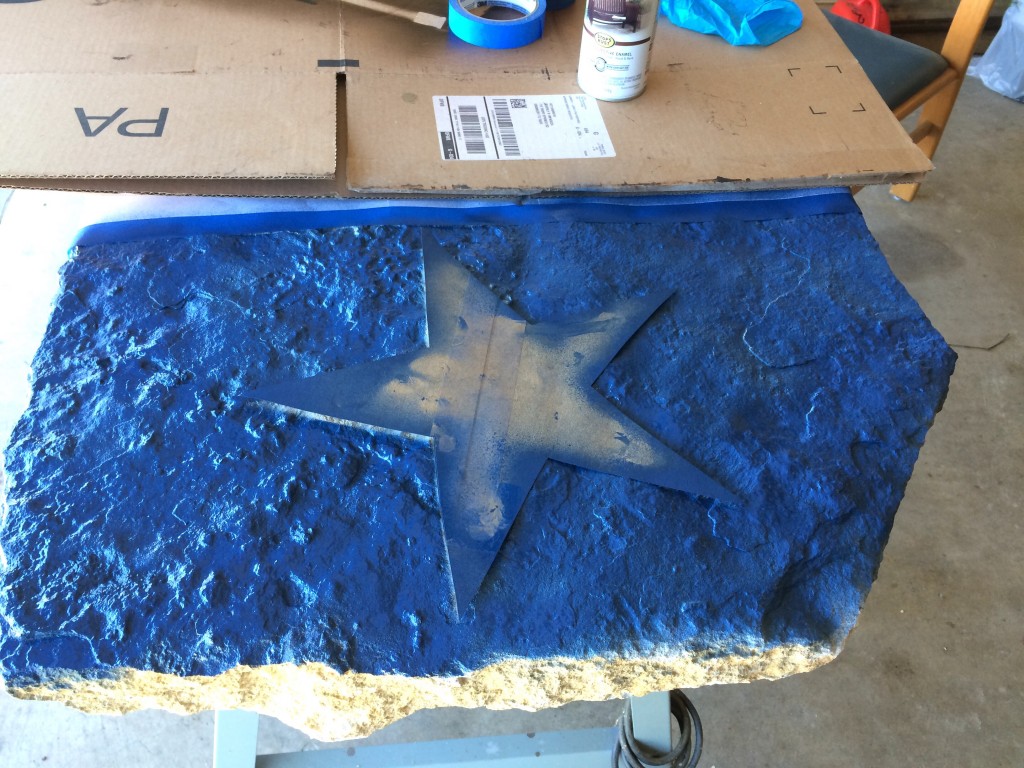 Put some disposable gloves on and starting spray painting the blue area on the rock. Holding down the star so done of the blue spray paint will get under it.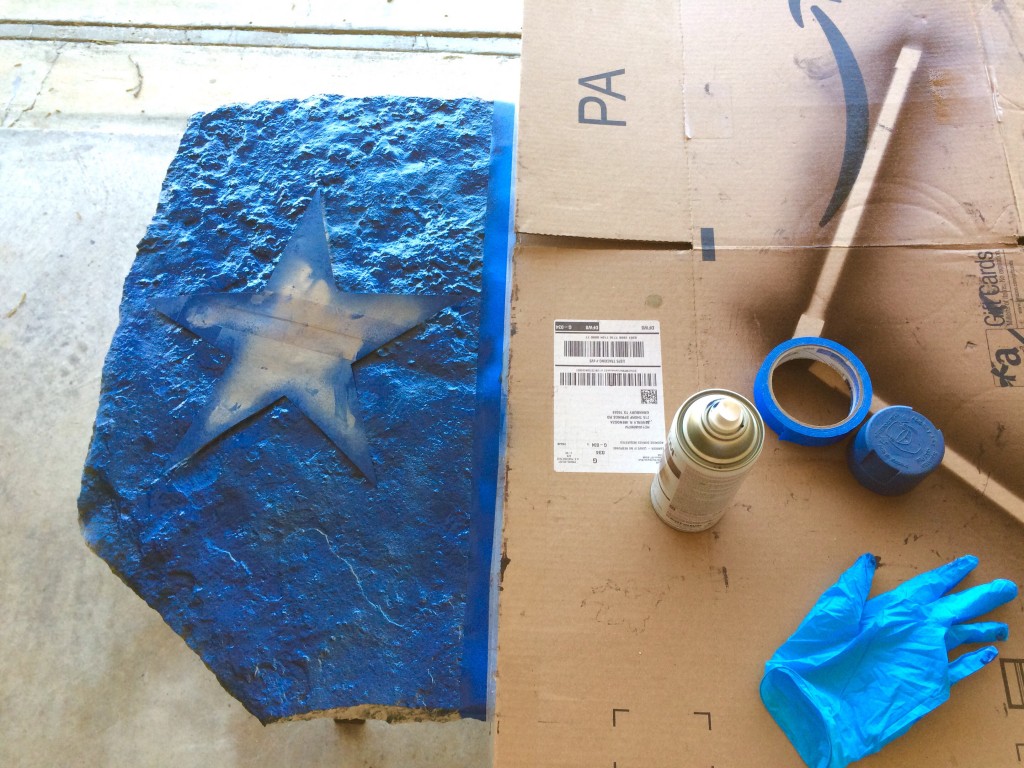 I used cardboard to cover the areas I didn't want to get paint on.
I forgot to take a picture when painting the red part of the flag. So just cover the blue once dry, and the white area then spray paint the red portion of the flag.
Since the rock is white I just left it natural for the white area and the star.
For my address numbers I tried using gorilla glue, but that didn't work.

So I used liquid nails and that did the job.
The hubby drilled the nail holes for the numbers then squirted the liquid nails in the holes then we added some to the back of each number.
I am happy with how it turned out, and it was so easy. I've already got lots of compliments from the neighbors.
Do you think the FedEx and UPS will be able to see my new address sign?
*This post contains affiliate links, if you click on an affiliate link & buy something I may receive a small commission at no extra charge to you. The affiliate money I earn helps pay the expenses to keep this site running. Please read my full advertising disclosure for more info. Thanks so much for your support!*
Material List
Large flat rock
Red Rust-oleum (affiliate)
Blue Rust-oleum (affiliate)
Liquid nails (affiliate)
Address numbers (affiliate)
Star cut from cardstock