I've been wanting to make one of these mason jar tissue holders ever since I seen one. I think they are so cute and would make a perfect gift for a teacher or anyone that has a limited amount of space like a desk to place things on.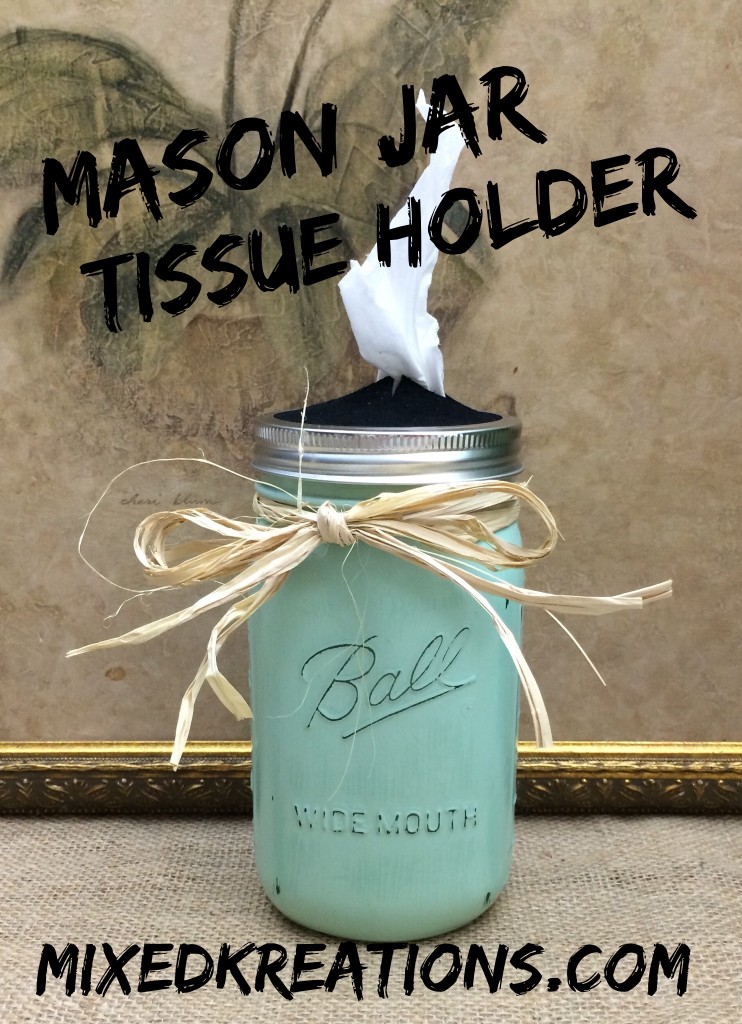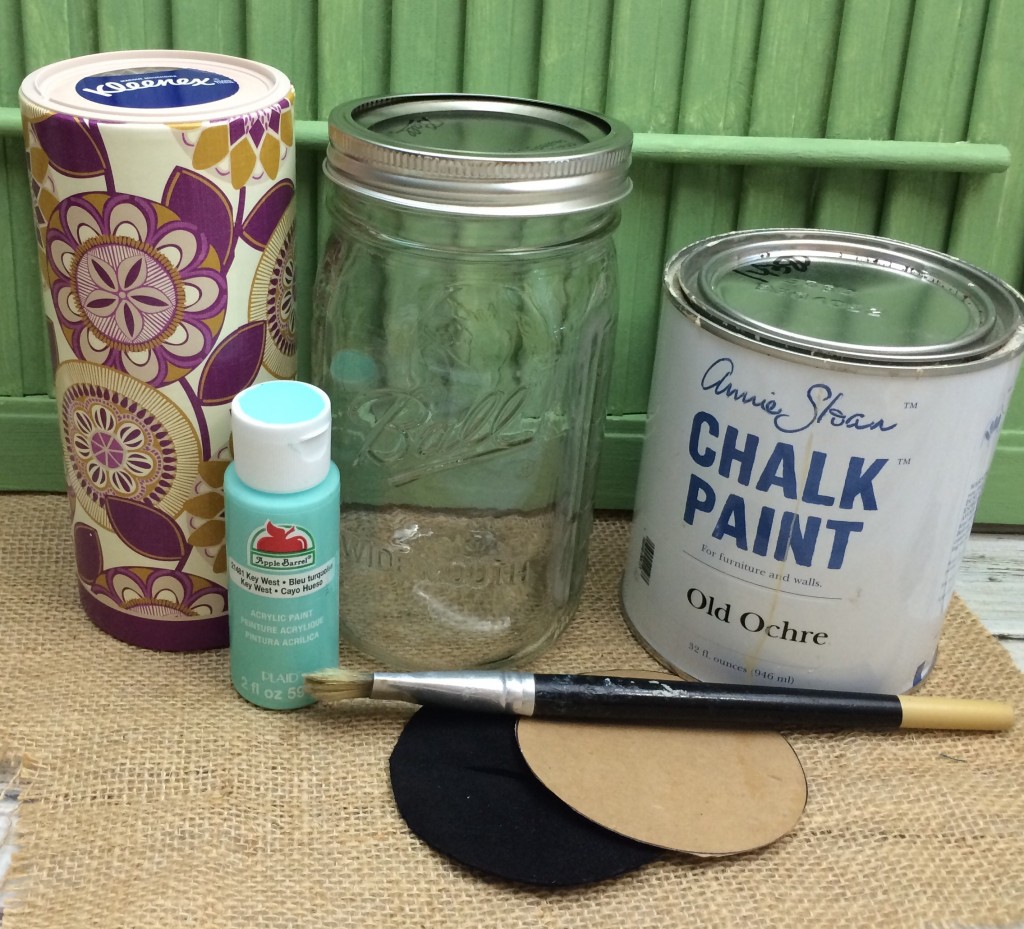 How To Make A Mason Jar Tissue Holder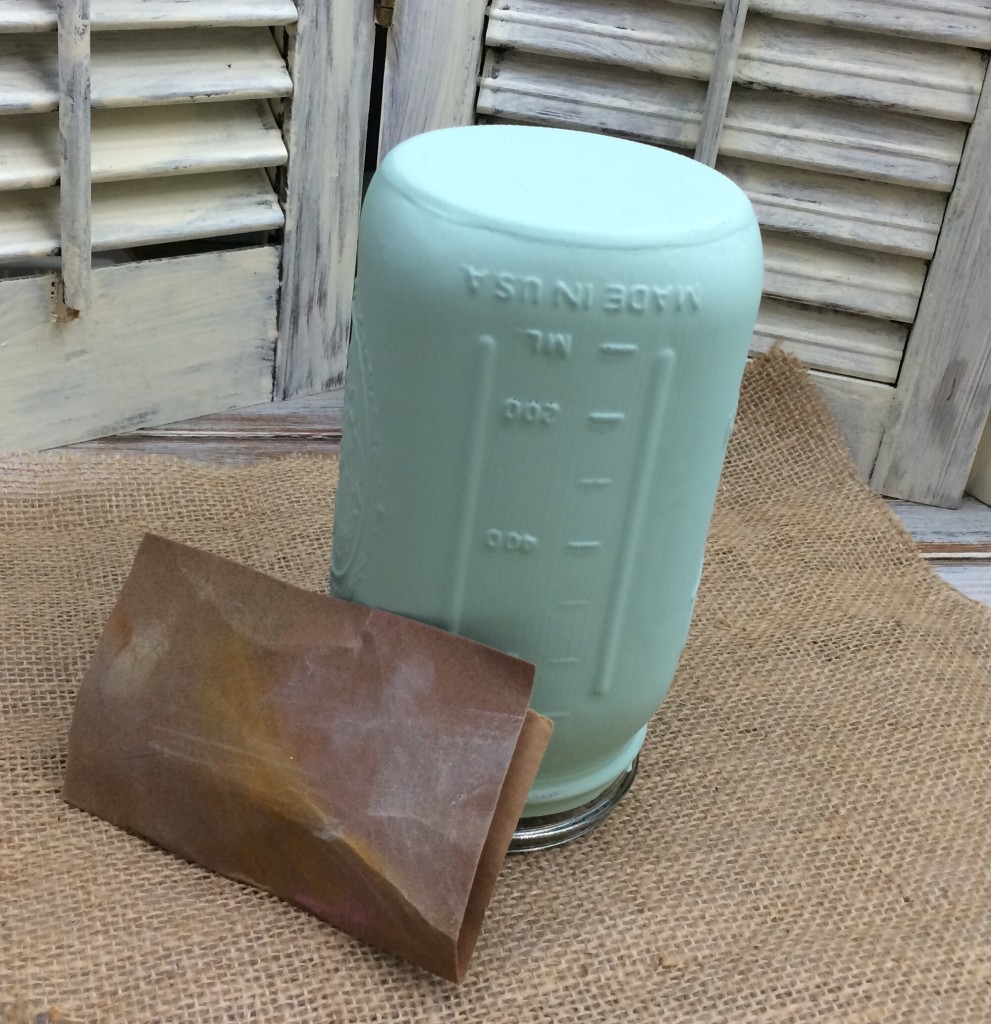 Add two coats of chalk paint and let dry. I didn't paint the rim because I will be putting the lid back on.
Once throughly dry take some sandpaper and scuff up your mason jar to give it a worn rustic look.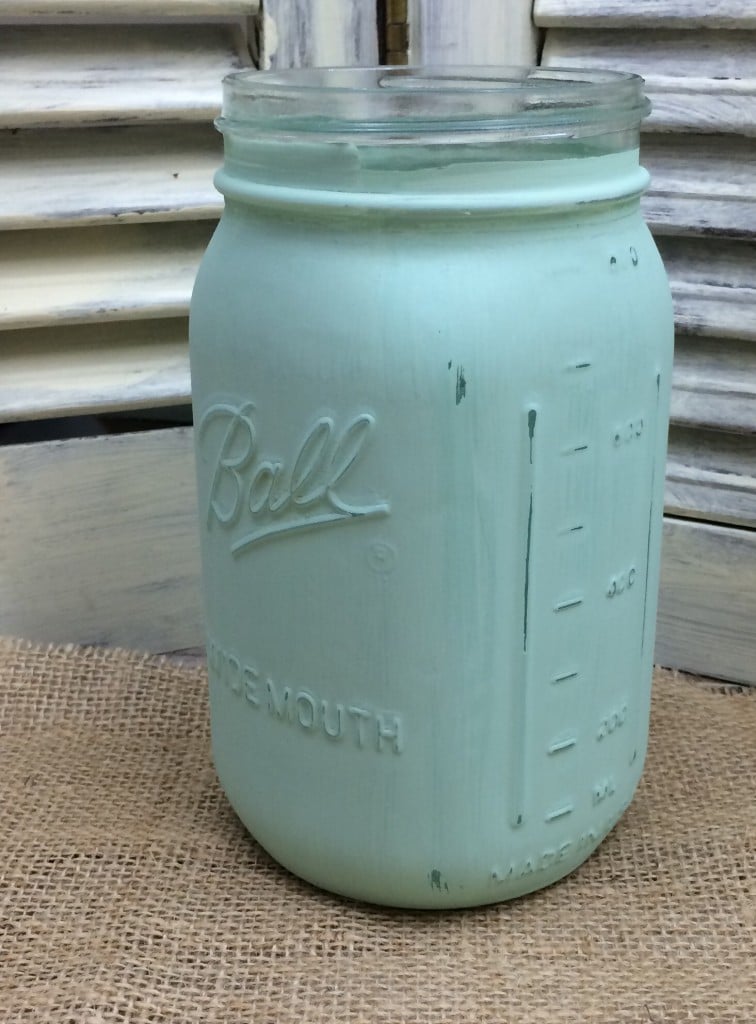 Continue sanding until you get the desired look you are going for.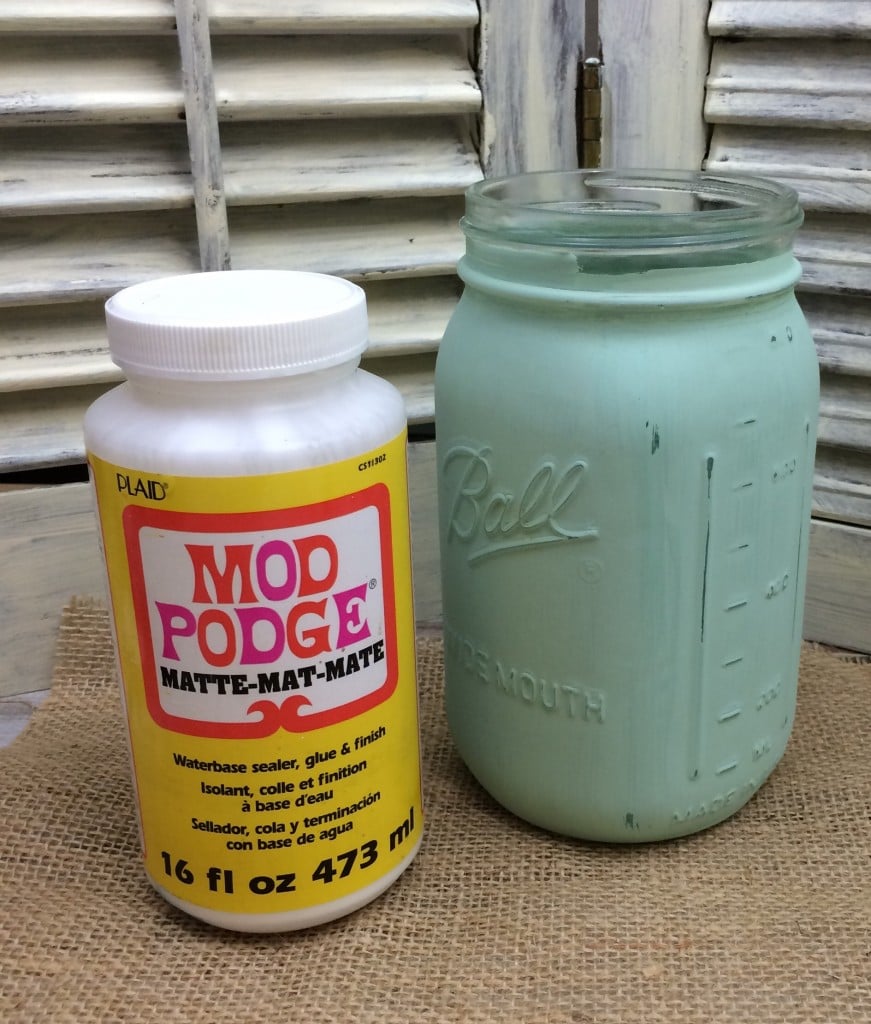 Add a coat of mod podge for protection.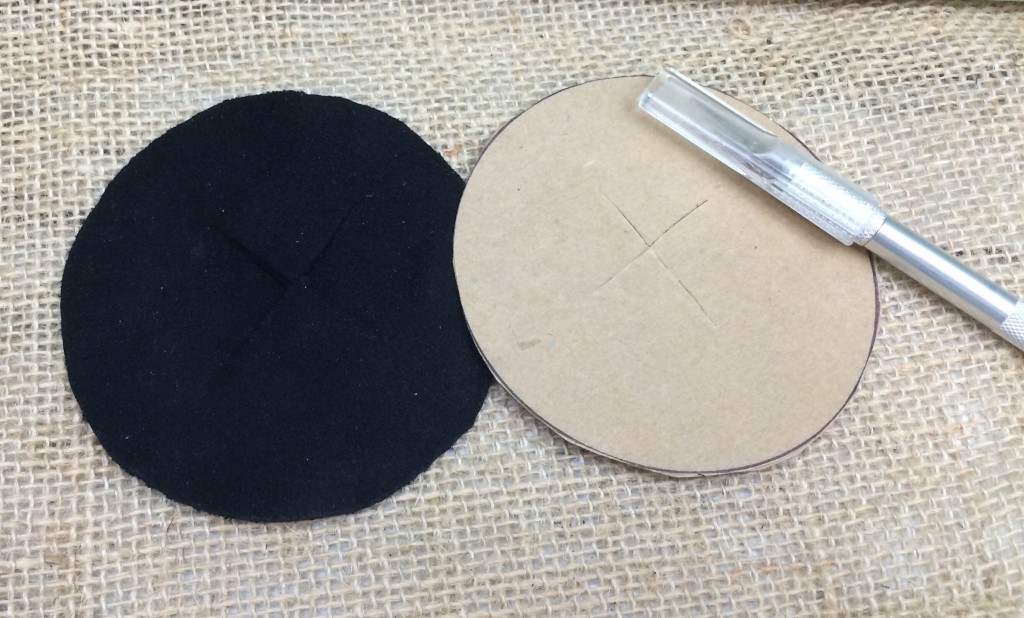 Trace around the inner part of your mason jar lid onto a piece of cardboard and leather. You are going to replace the inner part of the mason jar lid with cardboard and leather circles.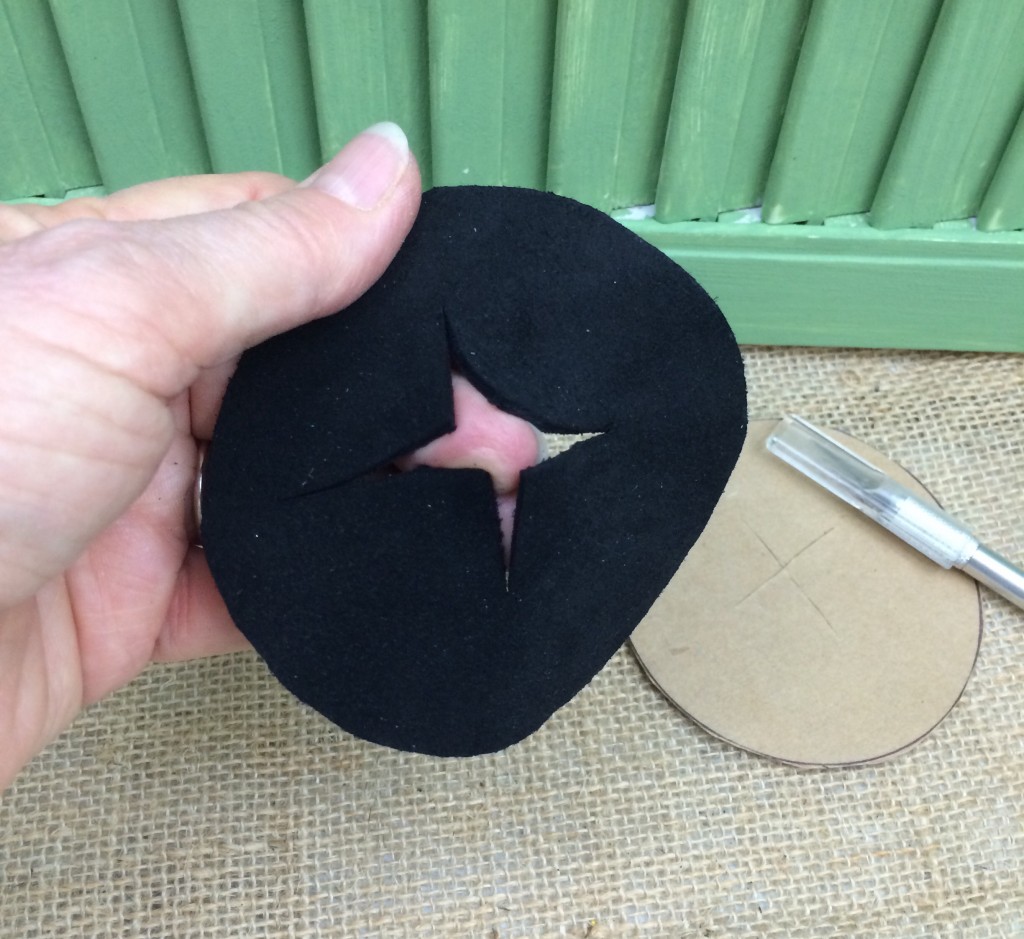 Cut a cross in the middle of your leather.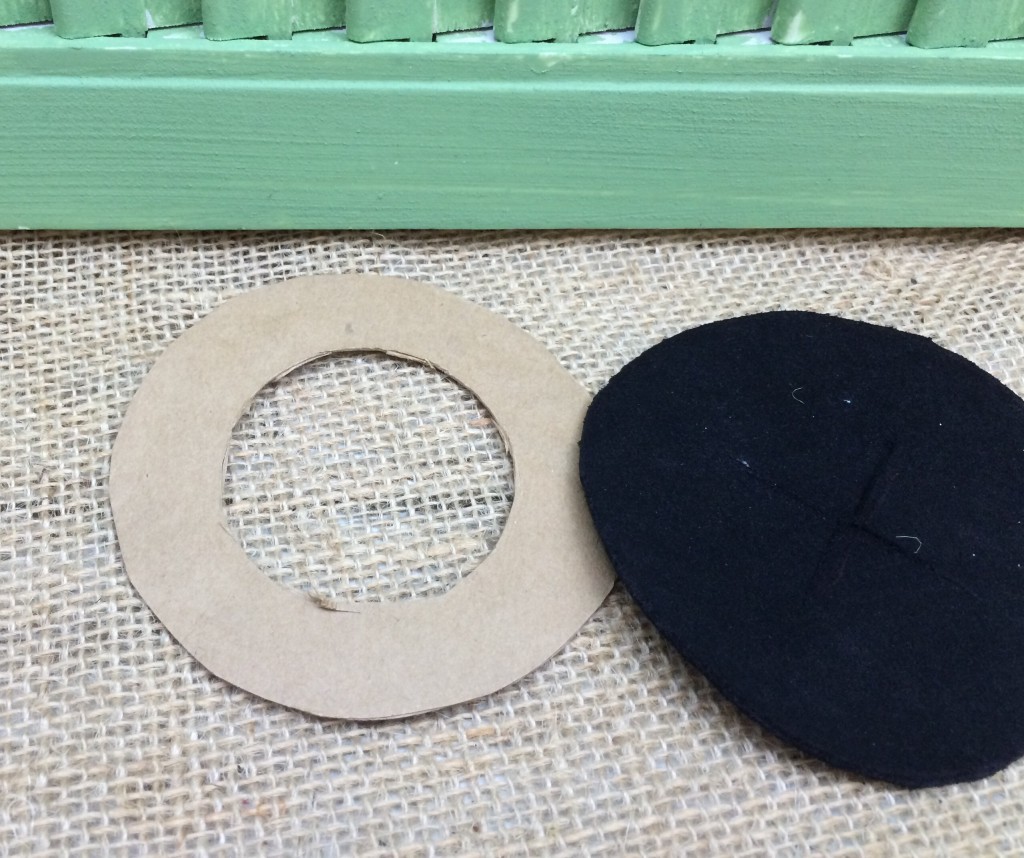 Cut out the middle of your cardboard circle. I tried cutting a cross in the cardboard but it wasn't flexible enough.
Place the leather piece in the lid first, then the cardboard ring.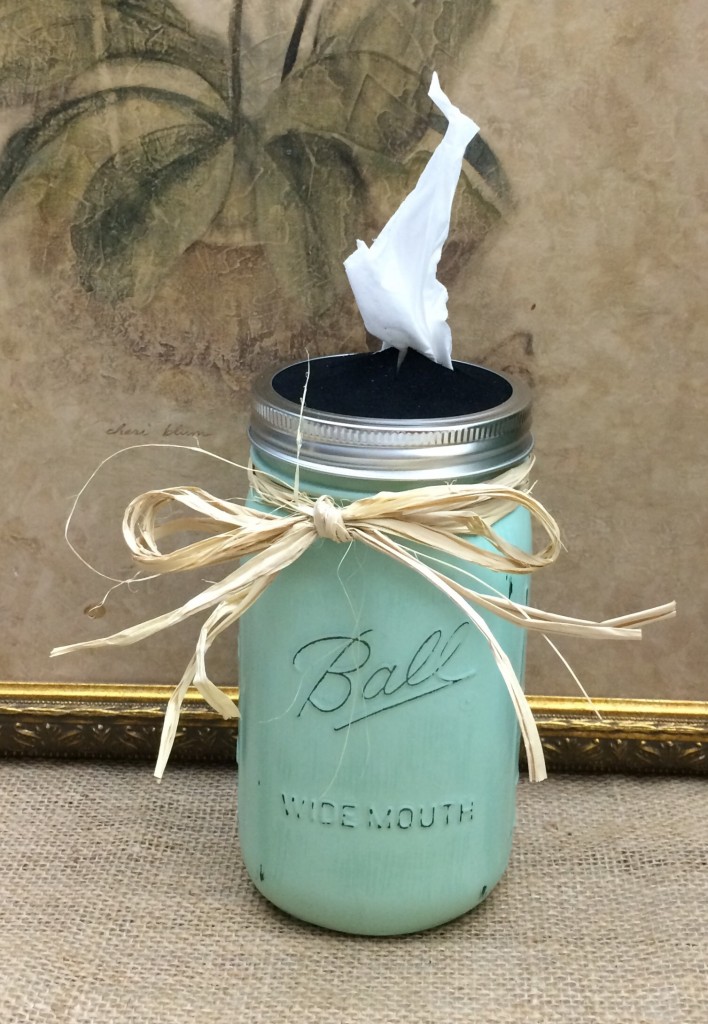 Take the roll of Kleenex out of the container and drop down in the mason jar. Pull up a tissue end through the leather cross hole of your lid, then screw the lid onto the jar.
Tie a few pieces of raffia around the rim of your Mason jar tissue holder and that's it.
*This post contains affiliate links, if you click on an affiliate link & buy something I may receive a small commission at no extra charge to you. The affiliate money I earn helps pay the expenses to keep this site running. Please read my full advertising disclosure for more info. Thanks so much for your support!*
Mason Jar Tissue Holder Material List
Chalk paint (old ochre)
Mod Podge
Cardboard
Leather
Scissors
Paint brush
Acrylic paint to mix with chalk paint to make your desired color (optional)
More Post You May Like
Faux Sea Glass Mason Jars
Rustic Mason Jar Storage Rack
Loose Change Jar