These mini Christmas signs are a fun way to use up small pieces of scrap wood. Add them to wreaths, or mix in with other holiday decor.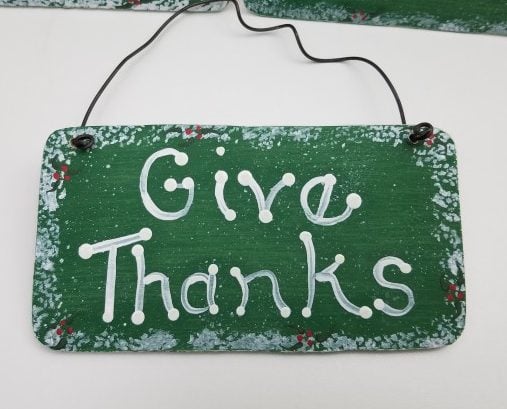 Diy Mini Christmas Signs
There's not much to making these mini Christmas signs, all you need is some small scrap piece (I had these onhand from previous projects).
Start off by painting your wood green, then add the wording. Then using an old paint brush stipple some white paint around the edges.
*This post contains affiliate links, if you click on an affiliate link & buy something I may receive a small commission at no extra charge to you. The affiliate money I earn helps pay the expenses to keep this site running. Please read my full advertising disclosure for more info. Thanks so much for your support!*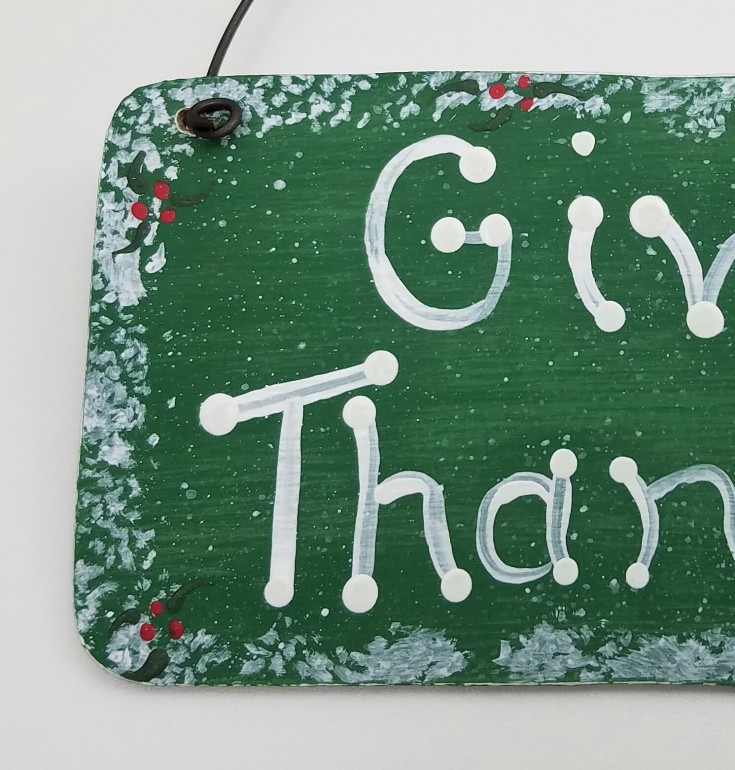 Now go back and add a few red dots and commas (holly berries and leaves) using a ball stylus.
Now splatter your mini Christmas signs using an old toothbrush. Let dry then drill your holes and add the annealed wire, and thats it.
Supply List
Small scraps of wood
Green, red, white acrylic paint
Annealed wire
Paint brushes
Toothbrush for splattering
Ball Stylus
Drill
Wire cutters
Other Handmade Christmas Decor You May Like
Wooden Christmas Carolers
Rustic Snowman
Snowman Lantern
Hand Painted Snowman Picket