I've been busy the last couple weeks trying to get some Valentine's Day decor made. My first project was this easy pink polk a dot love sign made out of wood.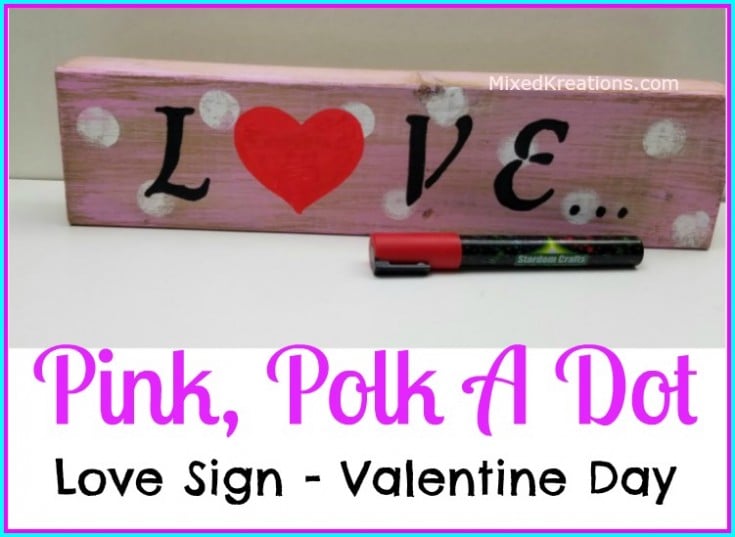 How To Make A Pink Polk A Dot Love Sign
I started out with a piece of aged 2″ x 4″.
Then I dry brushed some pink acrylic paint on the front, two sides, and the ends.
Next I used my stenciling sponge and white acrylic paint to add the polk a dots.
Once that dried I gave the piece a light sanding.
I then stenciled my letters in place, and traced my heart to take the place of the O in LOVE.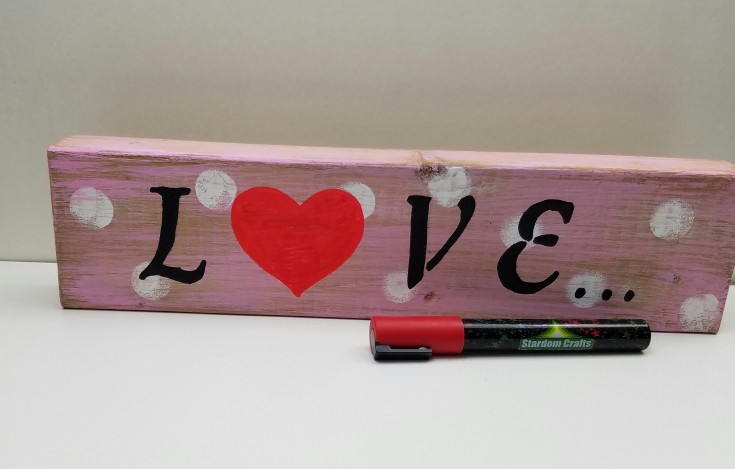 For the heart I used a chalk marker, and added a couple of dots at the end, and that was it for this easy diy pink polk a dot love sign.
*This post contains affiliate links, if you click on an affiliate link & buy something I may receive a small commission at no extra charge to you. The affiliate money I earn helps pay the expenses to keep this site running. Please read my full advertising disclosure for more info. Thanks so much for your support!*
Materials For This Project
Approximately 10″ – 2″x 4″
Pink acrylic paint
White acrylic paint
Black acrylic paint
Paint brush
Letter stencils
Stencil sponge
Sandpaper
Chalk marker or red acrylic paint
pencil
Heart to trace around, or freehand it
What kinds of Valentine's Day crafts have you been working on?
More Valentine's Day Projects You May Enjoy!
Diy Valentines Day Projects
Valentine's day decor blocks
You and Me wooden heart block