With Halloween just around the corner I wanted to share with you just a few Quick and Easy Diy Jack-O-Lanterns, that can be made within a couple hours. These jack-o-lantern pumpkins are each made out of different material. Two are made out of tin cans, one a glass jar, and the other four are made out of a wood 4″ x 6″ piece of wood cut at different lengths.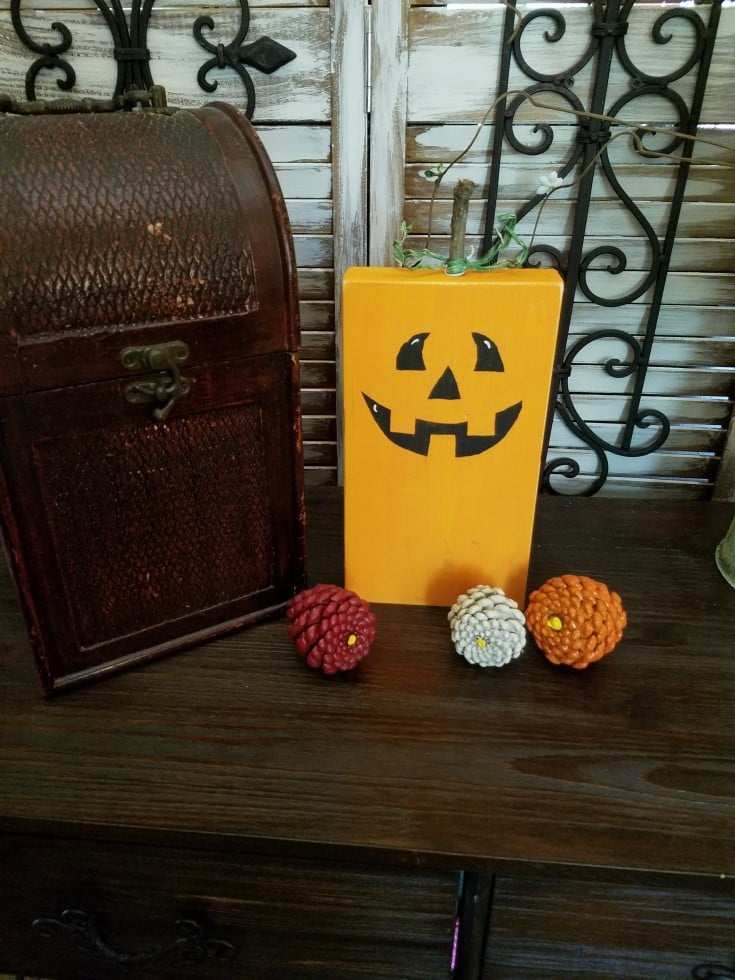 ***This post contains affiliate links, if you click on an affiliate link & buy something I may receive a small commission at no extra charge to you. The affiliate money I earn helps pay the expenses to keep this site running. Please read my full advertising disclosure for more info. Thanks so much for your support!***
Quick and Easy Diy Jack-O-Lanterns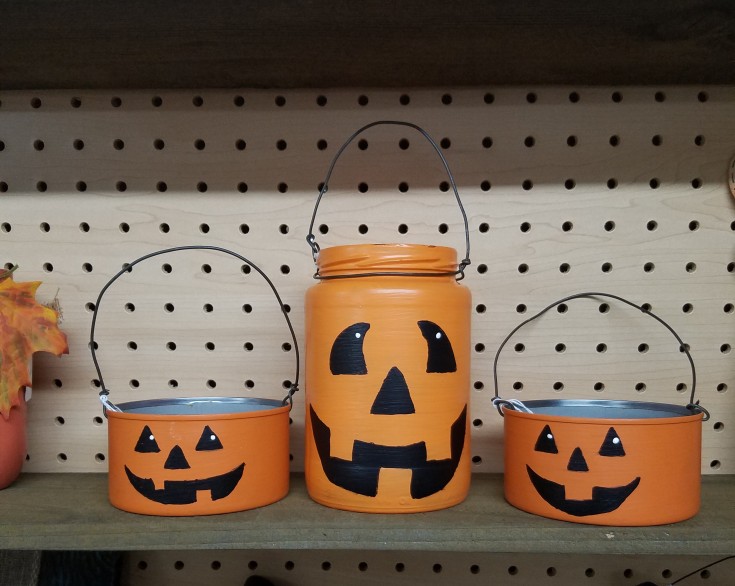 These little jack-o-lanterns are a great way to use up some of your empty tin cans, and jars. Add some wire and they make great treat containers. The glass jar could be made into a lantern by adding a little orange paint to Mod Podge then painting the jar with that. Instead of using straight orange paint. (Sample Here)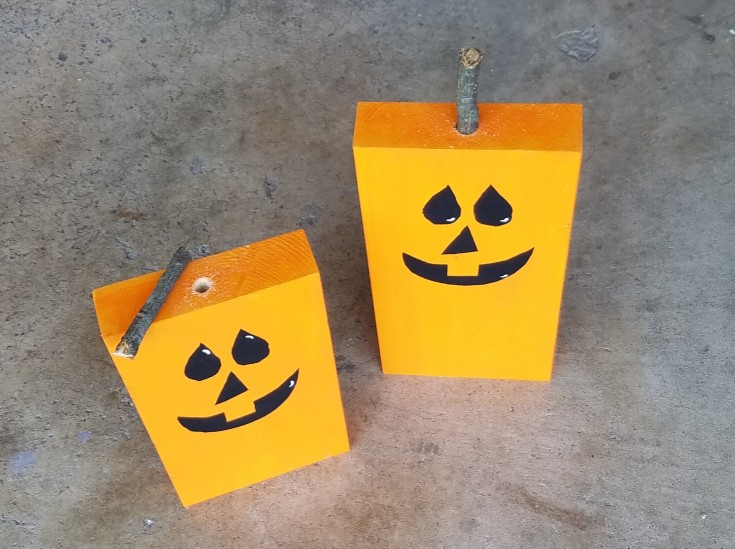 For these block Jack-o-lanterns I first painted them then I drilled a hole for adding a wood twig for the stem.
I didn't have any green raffia, so I painted some regular raffia.
I crumpled the raffia up then tied it around the stems. Not so sure that I like the raffia, if I hadn't already taken it to my booth I think that I would swap it out for some fabric strips. Do you think that fabric strips would look better instead of the raffia?
More Halloween Decor You May Enjoy!
Turn repurposed items into Jack-O-Lanterns
Halloween decor made from cedar pickets
Diy wooden pumpkins
Diy tin can pumpkins
Mason jar mummy lantern