Hi All! Recently I picked up this heavy-duty metal candlestick holder at Goodwill for $1.99, I just couldn't pass it up. Since I've been working in the gardens lately, and making another garden vignette I started thinking how I could use this candlestick in the vignette. By adding this plastic globe that I've been holding onto I made this repurposed candlestick holder garden decor to add to my new garden vignette.
A couple weeks back I brought home a curbside rescue, a brass bed frame. You should have seen the hubbies face when he got home and seen the bed frame in the garage. But once I told him that I was going to paint it and put it out in the garden he was on board. He even spray painted it for me (before I could get my before photo), but that's ok I forgot the before photo of the globe as well. LOL
Repurposed Candlestick Holder Garden Decor
First I gave the globe and candlestick a good washing with hot soapy water. (I'm sorry I forgot the before photo)
For the metal candlestick I used Rust-o-leum hammered black.
While that was drying I use Rust-o-leum hammered copper on the globe. I wanted to use my mercy glass paint because I haven't tried it yet, but it was for indoor use only and I wanted to use what I already had on hand.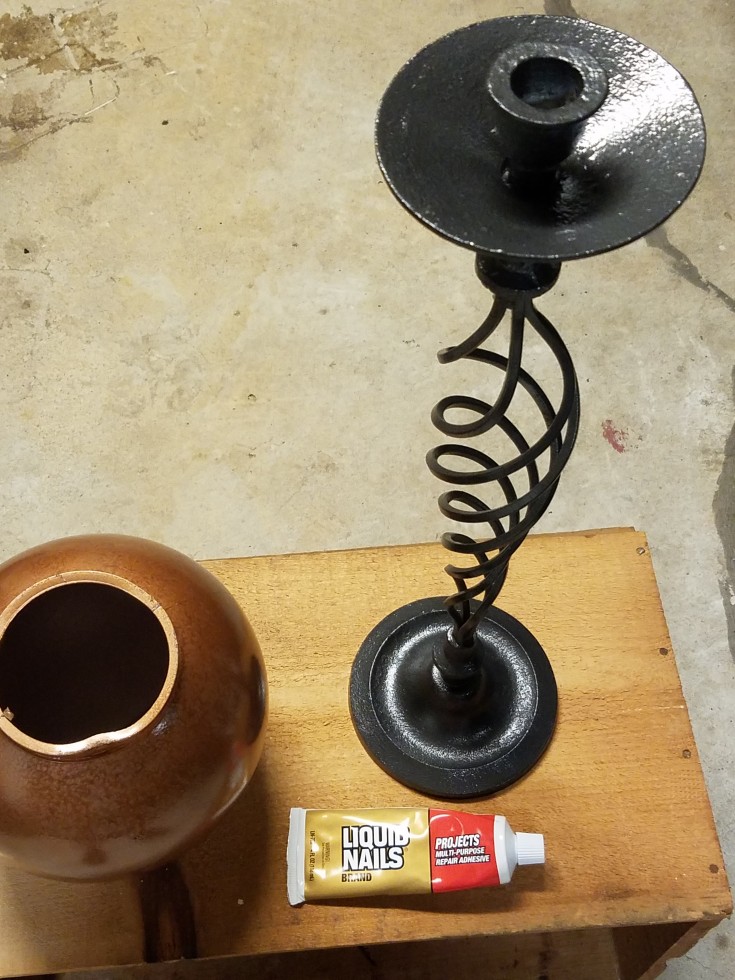 It took several coats for each of these items. Then I let that dry overnight.
Attaching the globe to the candle holder I used liquid nails. Since it wasn't clear I very carefully put a line of liquid nails around the rim of the globe. Not wanting any of it to show when attached.
Then I flipped it over and centered the globe on the candlestick and pressed down to attach. Letting that dry overnight.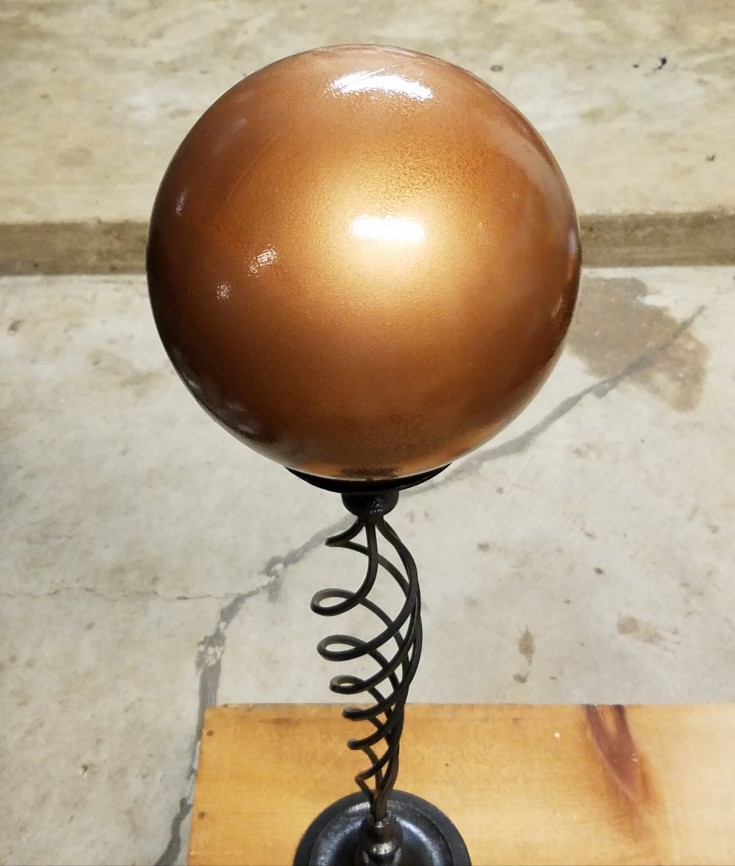 In the meantime, the hubby helped me put the newly painted bed frame out in the garden area and moved a few things around. Like my little yellow Tonka truck that I snatched up at a yard sale for $7 and turned into a succulent planter.
Now that my newly repurposed candlestick holder garden decor was ready I added it to my new vignette garden.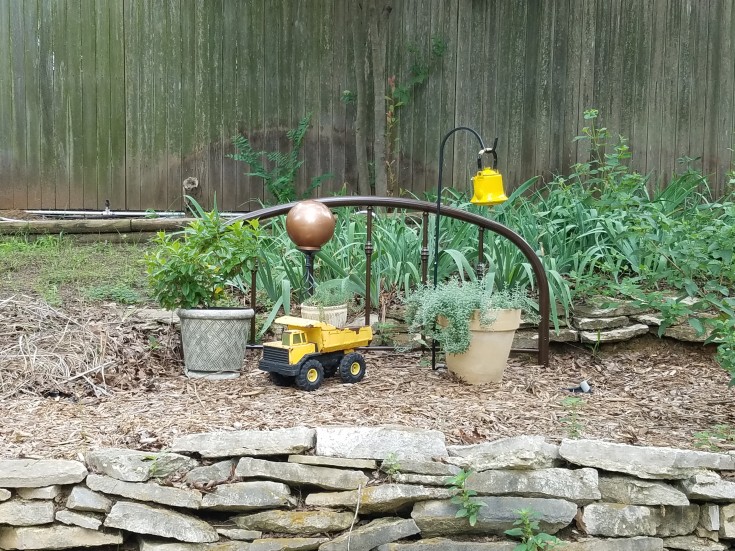 My repurposed candlestick holder was a quick and easy way to make some fun garden art. Do you like making your own garden decor?
***This post contains affiliate links, if you click on an affiliate link & buy something I may receive a small commission at no extra charge to you. The affiliate money I earn helps pay the expenses to keep this site running. Please read my full advertising disclosure for more info. Thanks so much for your support!***
Supply List
Metal candlestick holder
Light Globe
Rust-o-leum hammered spray paint in copper
Rust-o-leum hammered spray paint in black
Liquid nails
More Fun Thrifty Makeovers!
Diy yard art pitcher with bling
Repurposed birdfeeder from two thrift store items
Diy Dallas Cowboys texas rangers tissue box cover