This Repurposed Gift Container is one of my fly by the seat projects. I wasn't quite sure what I wanted to do, so I just came up with it as I went along.
Diy Repurposed Gift Container
So I just started out by cutting some scrapbook paper to fit my Cappuccino can.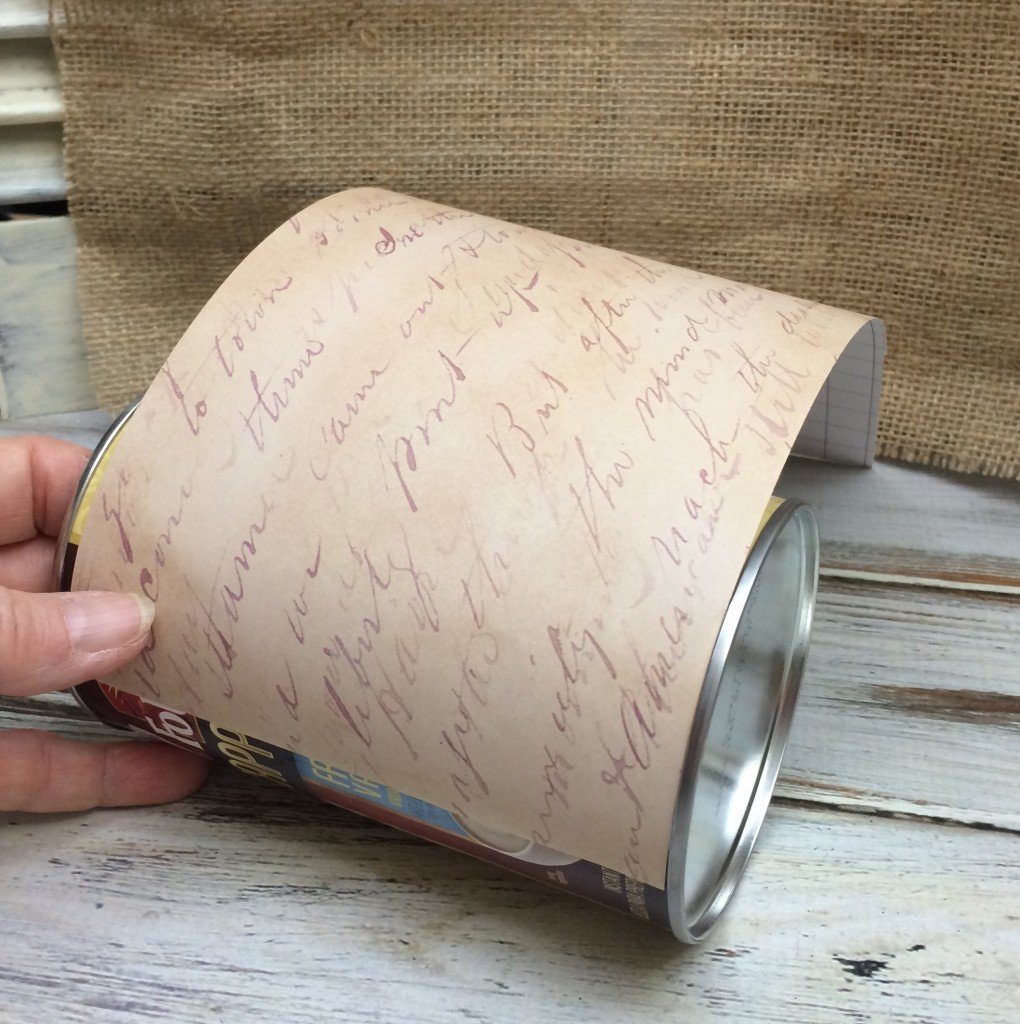 Then I added some Mod Podge and started sticking down the Scrapbookbook paper, smoothing out the wrinkles as I go.
Continue until you have your can completely covered.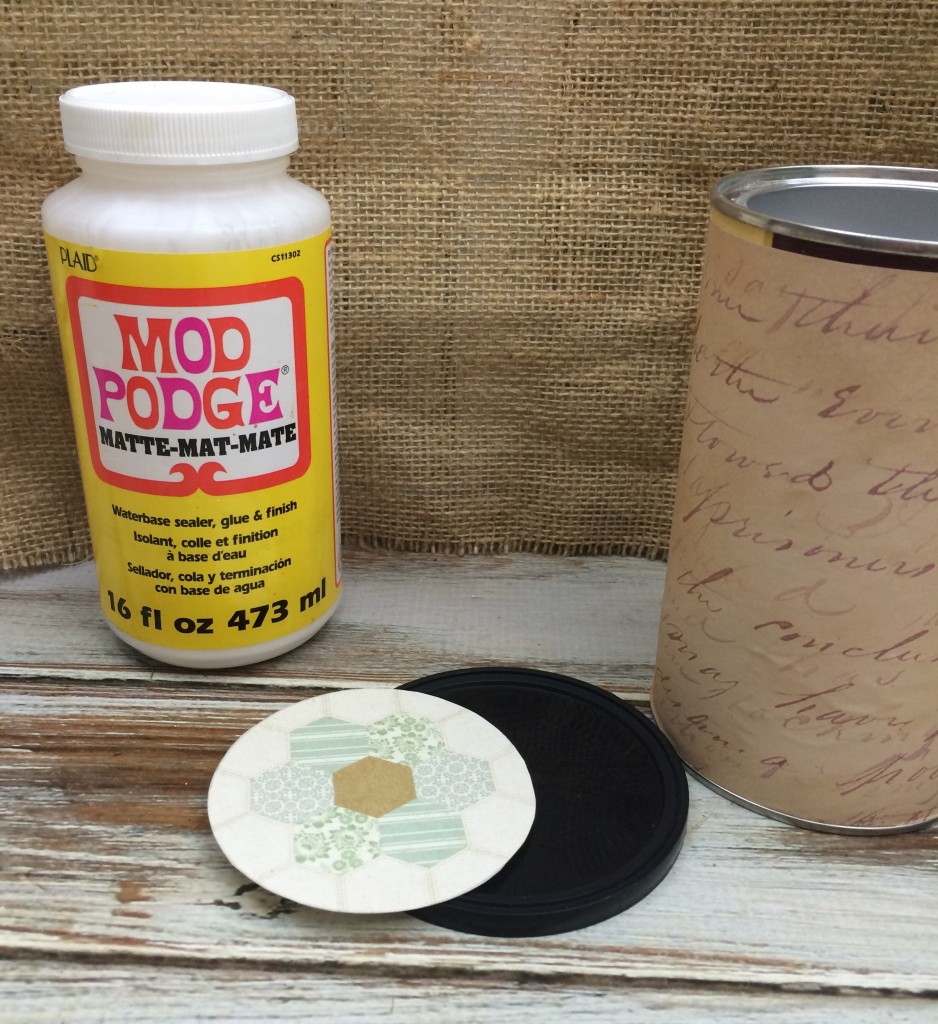 Then I cut a round piece of card stock to fit the top of the lid.
Using Mod Podge to glue it down.
*This post contains affiliate links, if you click on an affiliate link & buy something I may receive a small commission at no extra charge to you. The affiliate money I earn helps pay the expenses to keep this site running. Please read my full advertising disclosure for more info. Thanks so much for your support!*
Then I decided that it needed to be darker, so I used some antiquing medium to darken the card stock.
I added some distress stain to the top and bottom of the Scrapbookbook paper.
Next I stamped a few hearts, and flowers around the container.
For a gift tags I cut a tag shape and heart using my craft punches. Then glued the heart onto the tag.
Hot glued some twine around the tag.
And topped that off with a small Pearl.
Then I wrapped some twine around the top of the container, and some burlap and lace ribbon.
Last came the gift tag to finish up my repurposed gift container.
The perfect size for cookies.
Next time you have an empty container instead of throwing it out, why not turn it into a gift container.
Then make up a batch of your favorite cookies and fill the repurposed gift container and give to someone special.
Do you have any repurposed gift packaging ideas that you have used? Please share!
More Repurposed Projects You May Enjoy!
Diy Grungy Can
Repurposed Plastic Container
Repurposed Snapple Bottle