Hi All! Can you believe another month is almost over? I can't believe how fast they fly by, and the older you get the faster they fly. You would think that since you slow down with age the years would slow down as well. LOL. So, I guess I better not waste any more time and get on with showing you my Repurposed Halloween Decor – Fan Blade and Mini Frames.
The first project that I want to share is the reversible fan blade. I found a box of fan blades and glass globes on the curb side the other day so I decided to turn one of the blades into a super easy ghost for Halloween. Then I got to thinking why not make the blade reversible. So that it can be used year-round by adding Welcome to the other side this fan blade project would be reversible so that after Halloween it can just be flipped around for the rest of the year. Two uses out of one blade. Cool Huh!
***This post contains affiliate links, if you click on an affiliate link & buy something I may receive a small commission at no extra charge to you. The affiliate money I earn helps pay the expenses to keep this site running. Please read my full advertising disclosure for more info. Thanks so much for your support!***
Reversible Fan Blade Material List
1 fan blade
white chalk paint
black acrylic paint
paint brushes
pencil for drawing the face
letter stencils
stencil brush
twine
Repurposed Halloween Decor – Fan Blade
Started by giving my fan blade two coats of white chalk paint on both sides, and edges. Letting each coat dry thoroughly.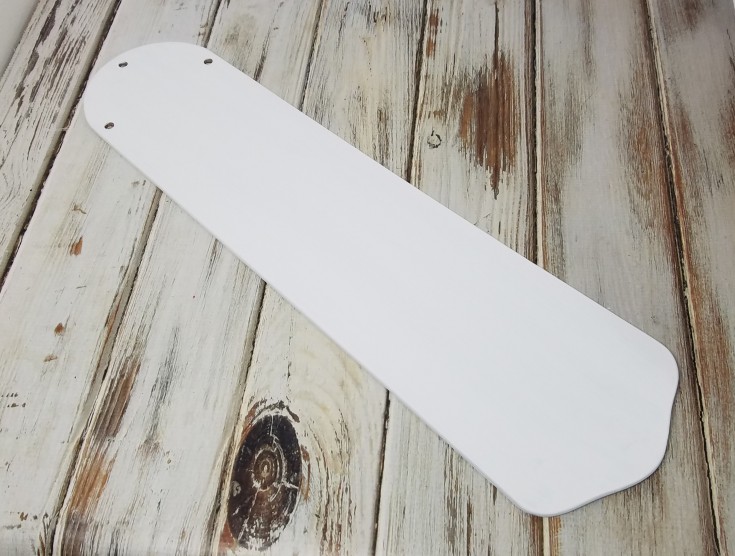 Next, I drew off the eyes and the mouth then fill them in with black paint. On the bottom of the fan blade I use the floating paint technique and added a couple gray curvy lines.
That's it for the fan blade ghost. Now to make this a reversible fan blade I flipped it over then stencil the word welcome using black paint.
Add some twine for hanging. Now you have a ghost for Halloween then when Halloween is over just flip the fan blade over to the display the welcome sign. Can't get any easier than that for a reversible fan blade sign Halloween decor
Mini Frames Material List
2 mini frames
1 wood ghost cutout
1 wood pumpkin cutout
black chalk paint
orange, white, green, brown, black acrylic paint
twine
two small pieces of burlap ribbon
hot glue gun
heavy duty stapler
ball stylus pen
toothbrush for splattering the pumpkin
Repurposed Halloween Decor – Mini Frames
My next project is these too mini Halloween jack-o'-lantern and ghost frames. They are repurposed from a couple of my frame stash, and some wood cutouts that I had on hand.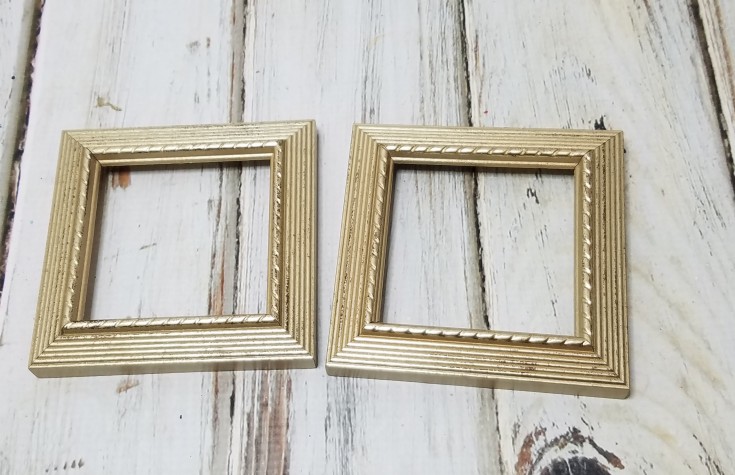 First off, I painted the two frames with two coats of black chalk paint. While those were drying I painted the pumpkin orange, and the ghost white.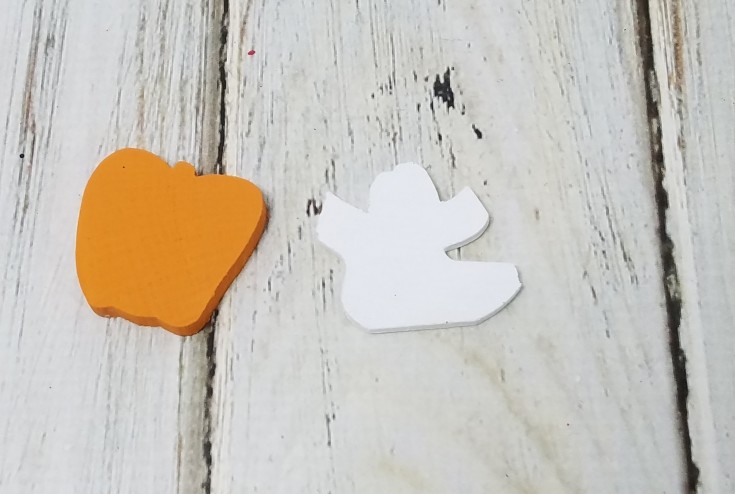 The faces, and detail work we're done using my handy ball stylus pen tool. I love this tool for adding details of course you could use a toothpick for adding the eyes, and make commas.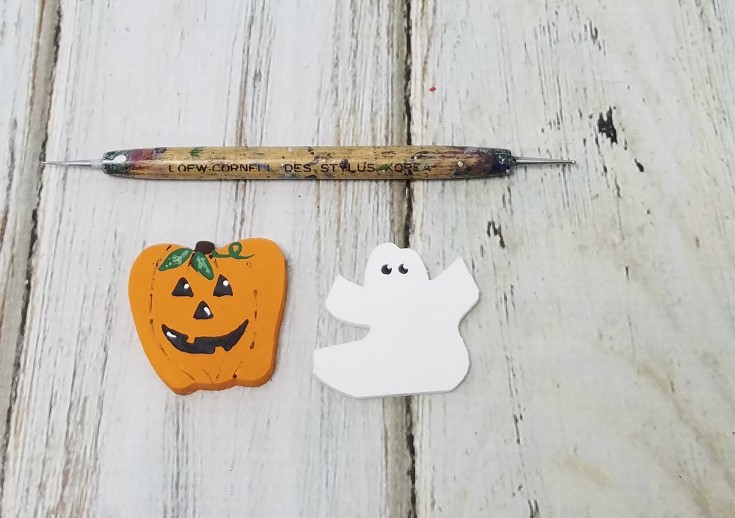 The pumpkin was splattered using a wet toothbrush, and black paint.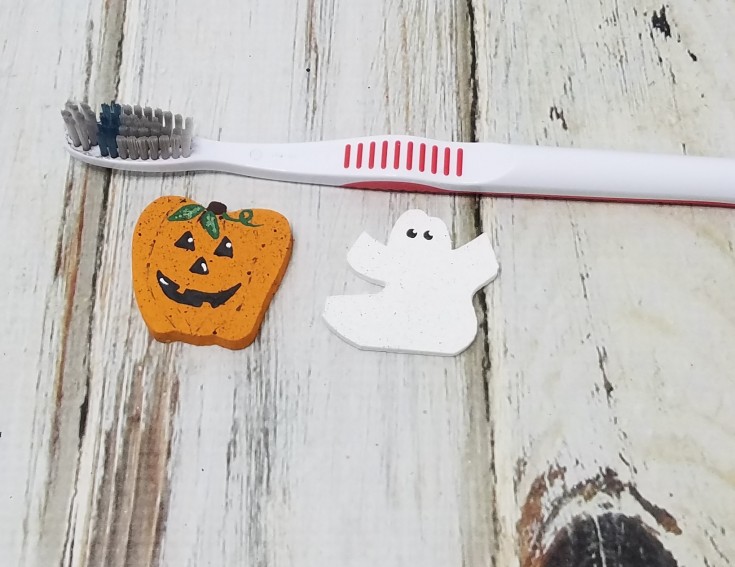 Twine was used for hanging the mini Halloween frames. I first knotted each end, then stapled it on with my heavy-duty stapler. Which is another tool that I love, and has come in pretty handy as well.
The jack o'lantern, and ghosts were attached to the frame using a hot glue gun, and a small piece of burlap ribbon. This is the hot glue gun that I got for Christmas. It can be plugged in or used by rechargeable batteries, it's freestanding, and doesn't leak out glue like my old ones do.
That's it for these two mini Halloween jack-o'-lantern and ghost frames. If you enjoyed these be sure to check out some of my other holiday projects.
More Fun Repurposed Halloween Decor
How to make a fall pickle jar pumpkin
Metal vintage strainer jack-o-lantern
Turn repurposed items into jack-o-lantern lamp