This repurposed light fixture turned planter is the light fixture that came out of our foyer. Just one of our many diy projects going on during our house makeover.
The hubby tried to throw this one away like he did a couple of the other ones. But I got to it in time because I had this particular project in mind.
I've seen so many neat things made from old light fixtures like planters, lanterns, jewelry holders, etc. and decided to give it a try and make something from the old fixture.
How To Make:Repurposed Light Fixture Planter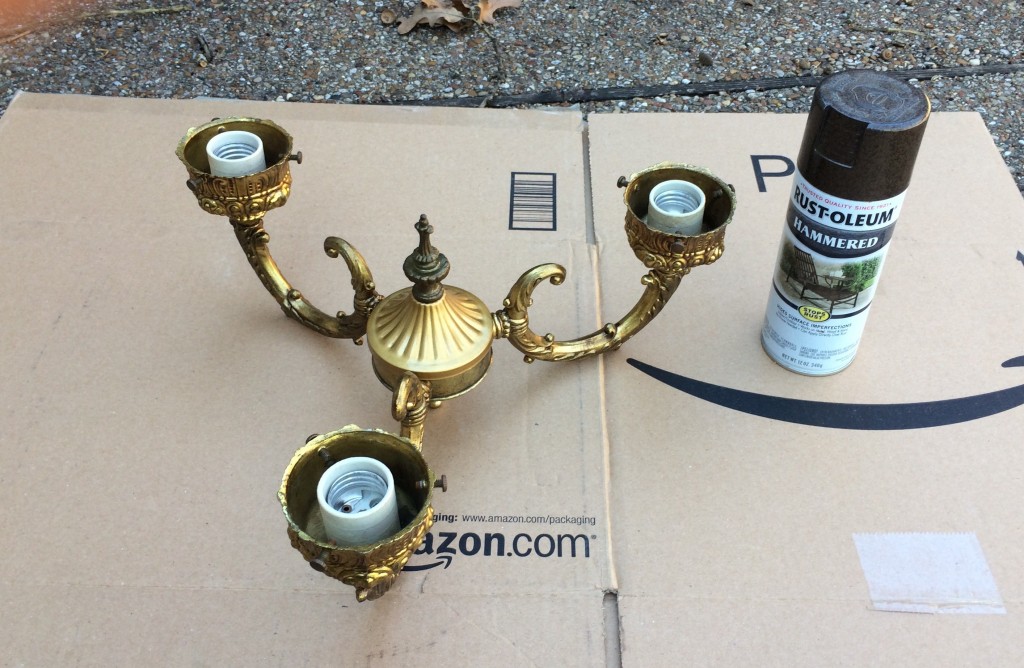 1) For my repurposed light fixture, I first removed the glass globes.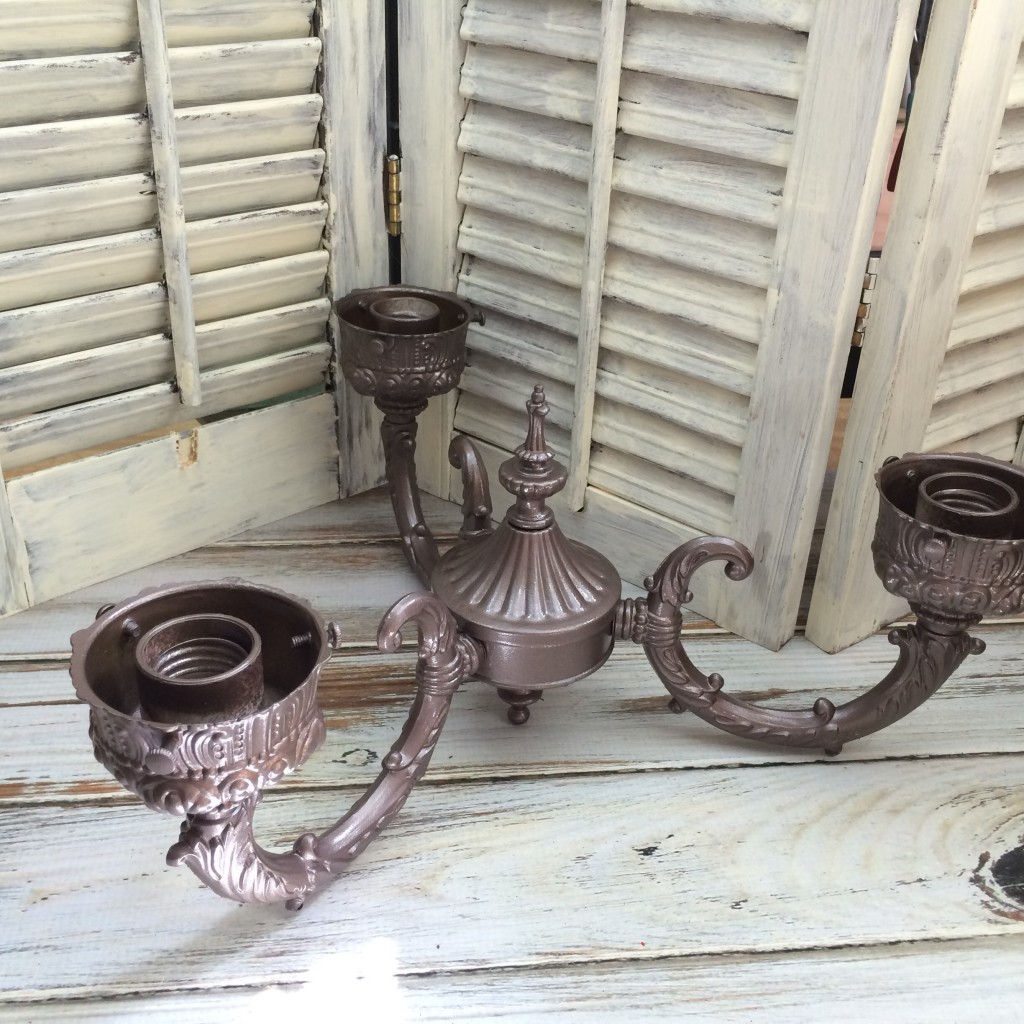 2) Then spray painted the fixture with hammered bronze rust-o-leum.
3) Once throughly dry I dry brushed the fixture with one of my favorite color turquoise, leaving a lot of the bronze under color showing through.
4) I added a coat of Mod Podge to help protect and seal the paint on the repurposed light fixture.
5) While that was drying I decided that I wanted to darken the globes up a bit, by mixing coffee granules and mod podge together.
Coffee granules
Add a little Mod Podge and stir.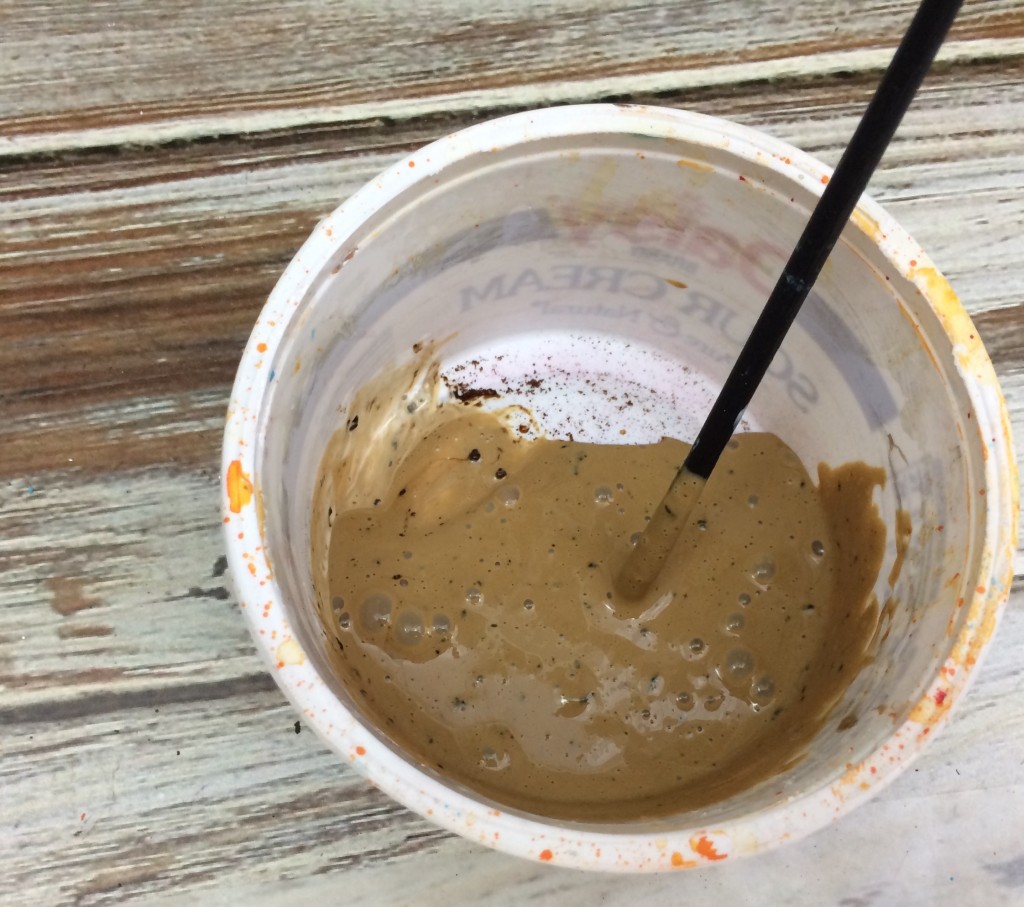 A little bit goes a long ways.
6) Paint the entire outter side of the globes.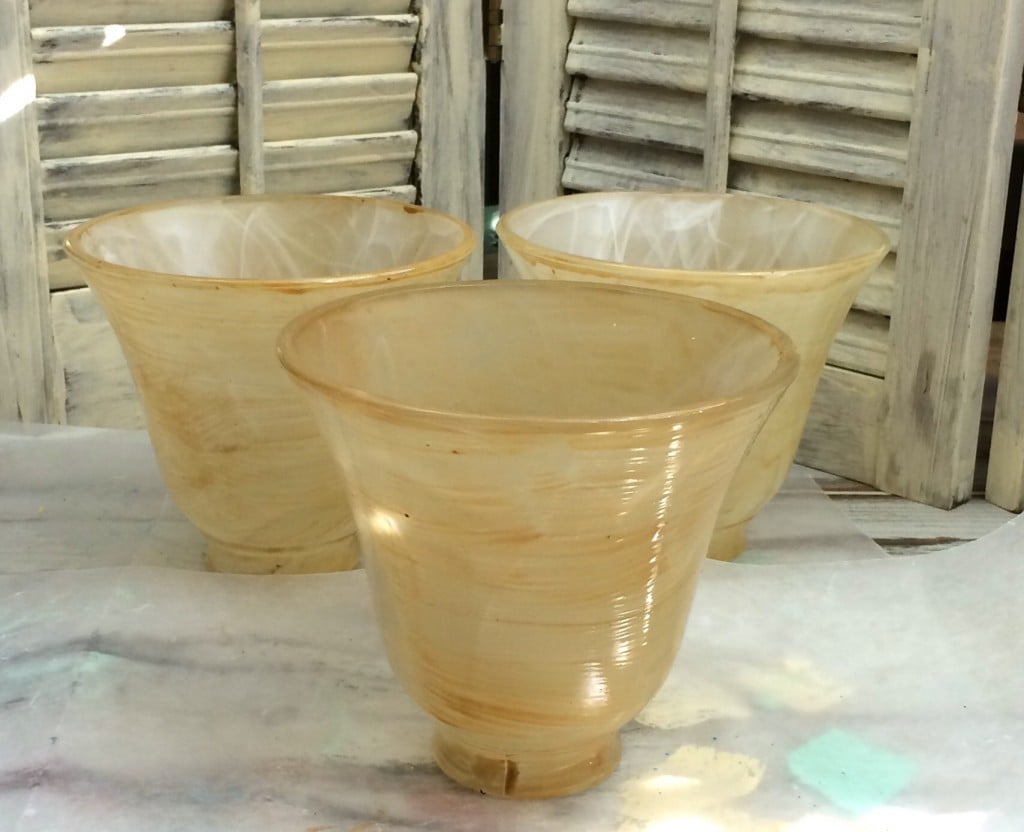 While their drying you can make a sign. My sign will be Herbs for my light fixture planter.
7) I first used my wood aging solution on my small sign.
8) Then dry brushed some black, white, and rust red over the sign leaving some of the aged wood showing through.
9) Once dry I hand painted the word Herbs for my repurposed light fixture Herb planter.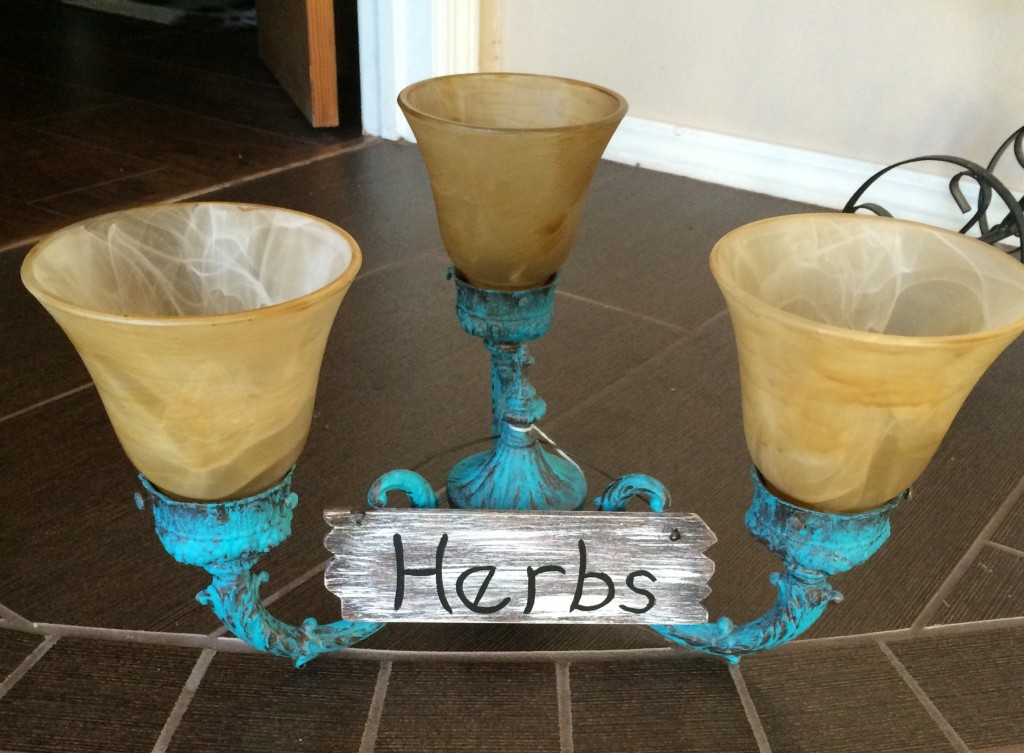 10) Drill two holes on each end at the top and attach to fixture with wire.
11) Put globes back on and tighten screws that hold them secure.
That's all there is to making your own repurposed fixture planter. Wasn't that easy?
How do you like my repurposed light fixture herb planter? Have you repurposed any light fixtures? If so what did you make?
This repurposed light fixture went to the craft mall. Wish I had of put some little pots of herbs in it before I took it to the craft mall and got some pictures. So you could of seen how cute it was.
*This post contains affiliate links, if you click on an affiliate link & buy something I may receive a small commission at no extra charge to you. The affiliate money I earn helps pay the expenses to keep this site running. Please read my disclosure for more info. Thanks so much for your support!*
Materials Needed For:Repurposed Light Fixture Planter
* Old light fixture
* Acrylic paint: turquoise, black, white, rust red (affiliate)
* Small piece of wood
* Bronze Rust-o-leum spray paint (affiliate)
* Wire