Hi All! Today I am sharing how to make a little wooden cart from a wooden pallet. The Rolling Smoker Cart. This little cart came about because the hubby bought a smoker, and uses it about every week to smoke meat for our lunches. But it takes two of us to move it every time he uses it because it doesn't have rollers.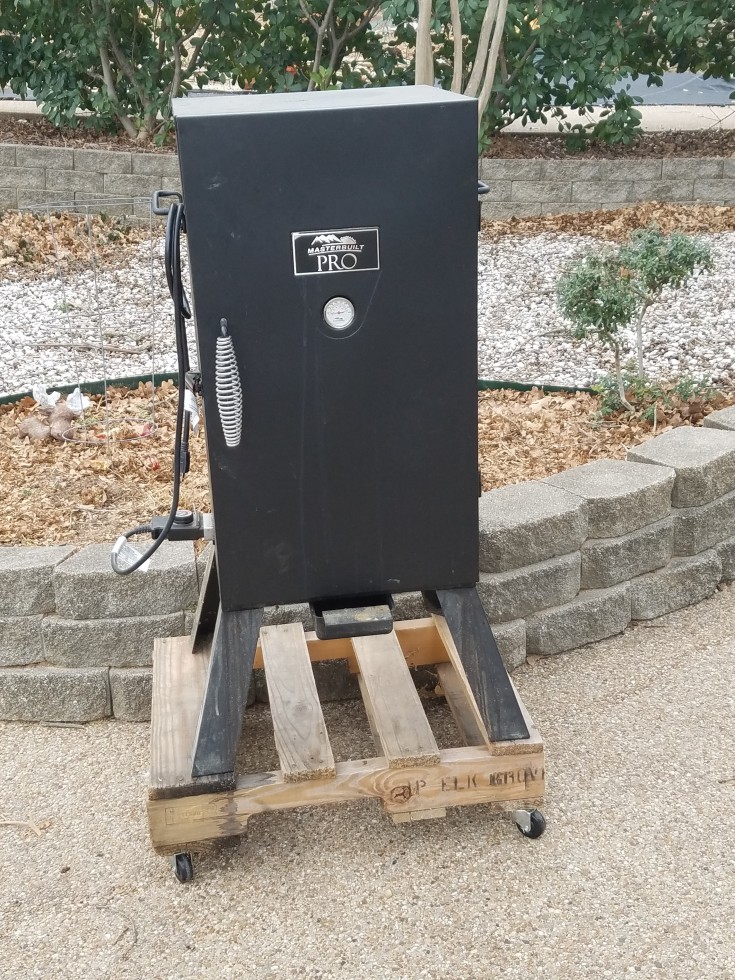 So, one Saturday he decided that he was going to make a small wood platform with rollers. Which means he would need to buy the casters, plywood, and two by fours for what he was planning to make. Plus, it would take a little bit of time to make because he would have to cut everything out and put it together.
But with my idea we could make a rolling smoker cart in no time, all we would need would be the casters, and a wood pallet.
So, I explained to the hubby my idea of using part of a wood pallets that we had, and the rolling cart was born.
***This post contains affiliate links, if you click on an affiliate link & buy something I may receive a small commission at no extra charge to you. The affiliate money I earn helps pay the expenses to keep this site running. Please read my full advertising disclosure for more info. Thanks so much for your support!***
Supplies Needed for a Rolling Smoker Cart
4 casters
Wood pallet
Wood screws
Reciprocating saw
Drill with Phillip bit tip
How to Make a Rolling Smoker Cart
We started off by measuring the smoker legs to determine how big we need to make the cart.
Then we went through our wood pallets till we found one with the wood spaced just right for the legs of the smoker to sit on. No cracks in the wood, and sturdy braces in the right places.
Taking the reciprocating saw the hubby cut off one corner of the pallet the exact size that was needed for our rolling cart.
See there, perfect. It's already built for us which saves us some time. Now all we have to do is attach the casters.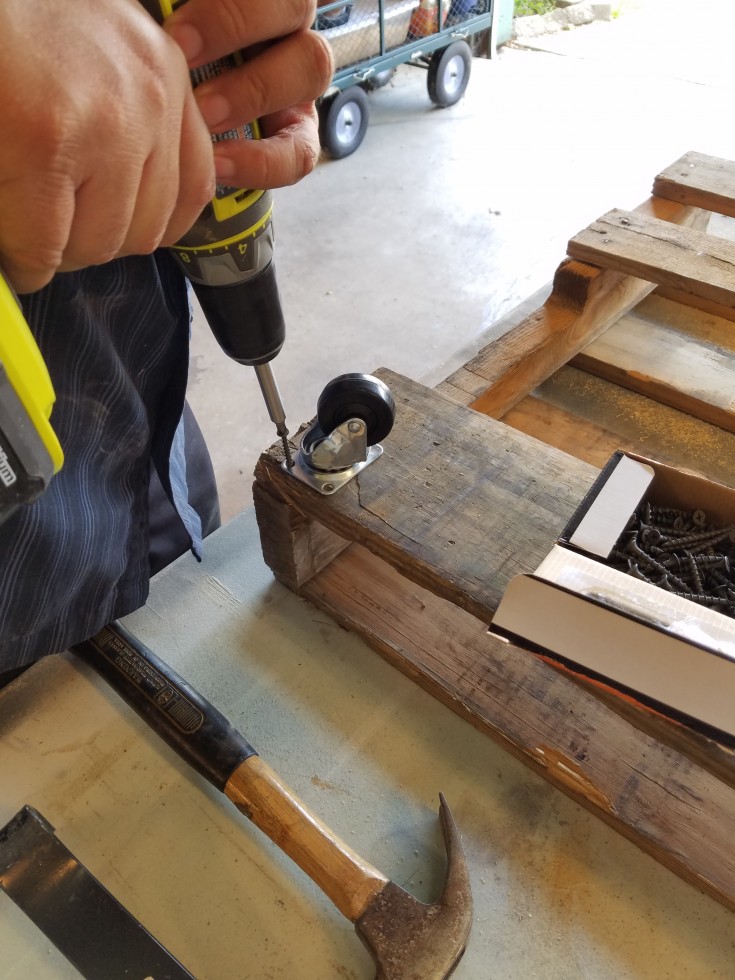 Our little wooden cart is complete. Now to attach the smoker, we flipped the cart over, and set the smoker on top. Making sure the legs were all sitting on the wood.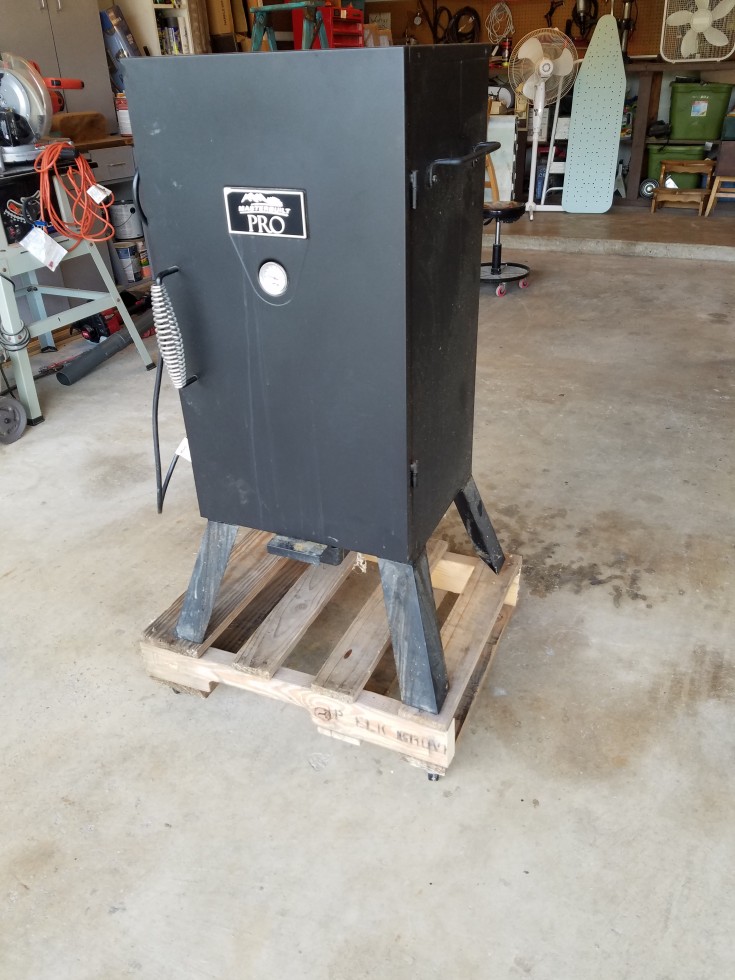 There were holes already in the feet of the smoker so all the hubby had to do was screw each foot down onto the wood pallet.
That's all there was to it. Wasn't that so much easier than building a cart from scratch? And all it cost was for the casters. Now we have a rolling smoker cart made from pallet wood that can be easily moved by one person.
Pretty cool Huh! I think I amazed the hubby sometimes with my ideas. 😉 And just think it only took us 30-40 minutes to make instead of 2-3 hours. YAY! More time for something else!
What kind of things have you made out of wooden pallets? Please share in the comments below. Love hearing about other fun pallet projects.