I love looking at thrift stores, but very seldom find anything priced low enough that I want to spend the money on. Even Goodwill has gotten a little pricey , but this past week I hit the jackpot. Here's my latest thrift store finds.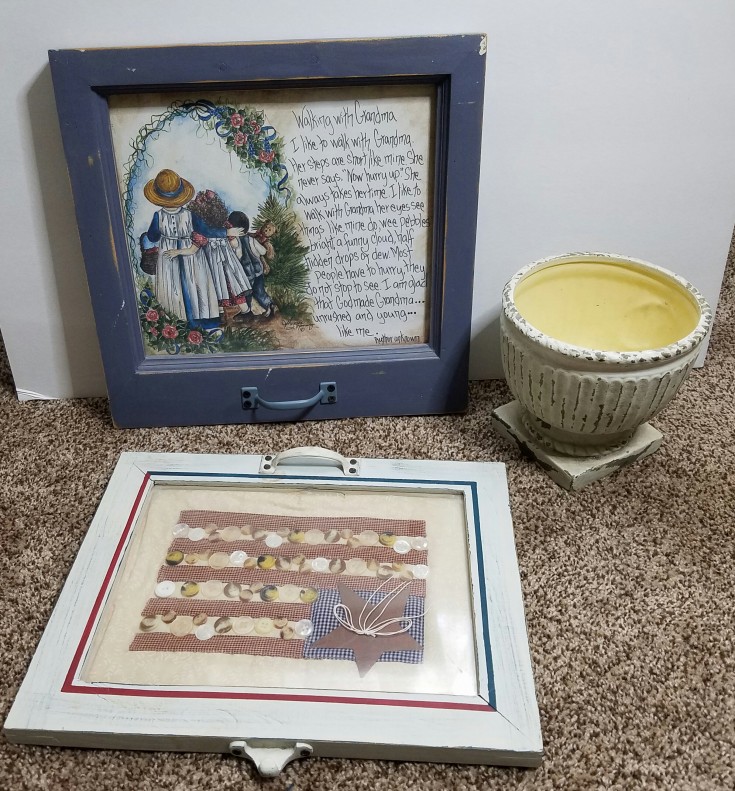 My Thrift Store Finds
Every few weeks we stop by Goodwill to see if they have anything we can't live without (more like I can't live without). Usually don't find anything because I don't want to pay their prices. I just can't believe how much things have gone up there.
But this past week I found some things that I could't pass up. The first is this frame that looks like a small window. I am going to remove the picture in it, paint the frame. Then I am either going to etch or stencil on it for some master bath decor. It may be a while because our master bath isn't finished yet.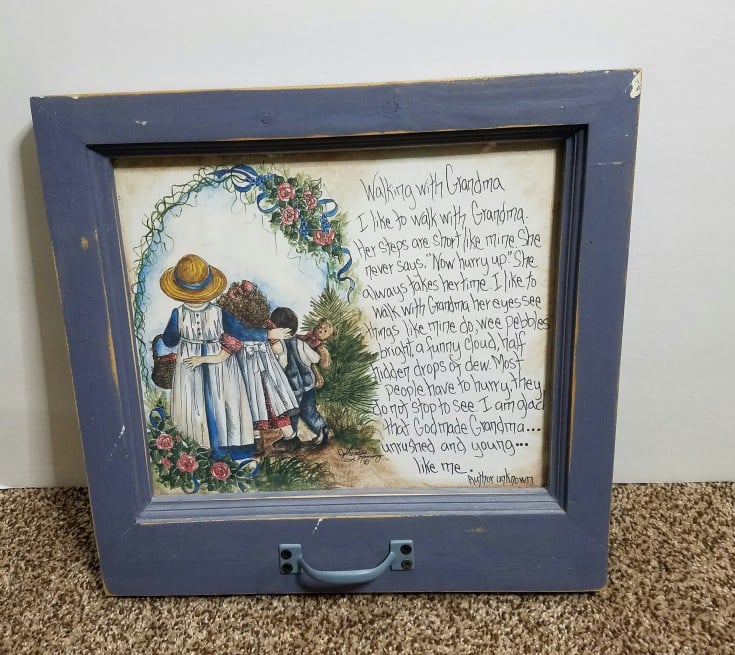 The next on the list of my thrift store finds is this small framed window. At least I think that this one is really a window used as a frame. I had planned on removing the flag and stenciling or etching something and hanging it in my kitchen. But after cleaning the dust off the glass where I got a good look at the quilted flag with buttons, and rusty star. I really like it and may keep it, and just repaint the window frame.
What Do You Think? Keep It Or Not?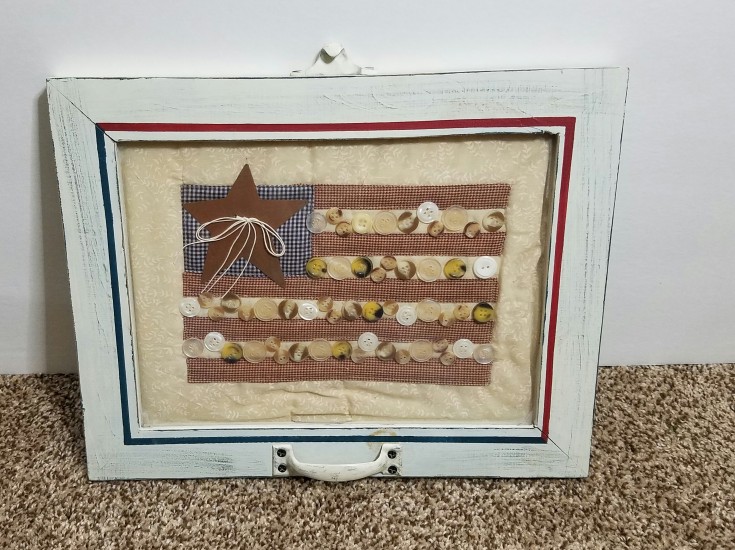 Last of my thrifty find is this planter. I've been wanting to upcycle a planter, and I thought that this would be a nice one. I may put one of my Christmas cactus in it.
What Color Should I Paint The Planter?
That's it for my fun thrift store finds. Should I remove the flag or keep it? What color should I paint my planter?
Saturday's thrift store find
Our mini antiquing trip
Yard Sale Finds
*This post contains affiliate links, if you click on an affiliate link & buy something I may receive a small commission at no extra charge to you. The affiliate money I earn helps pay the expenses to keep this site running. Please read my full advertising disclosure for more info. Thanks so much for your support!*