Hi All! I hope everyone is well and staying warm. I'm sure most of you are ready for the cold to be gone and spring weather to arrive. This next project would be a fun project for spring. Turning an old wooden ladder into yard art.
I started this project towards the end of last summer. The ladder we had found while stopping at some antique shops on the way back home from visiting with my daughter and family.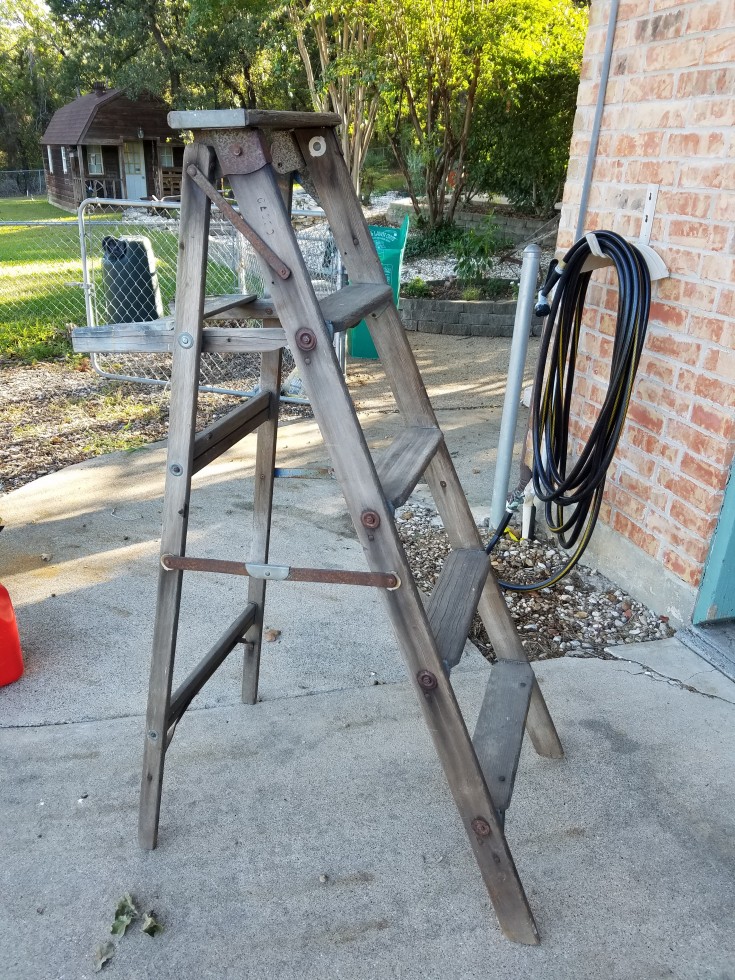 I am planning on adding a few more items to my ladder yard art, I was just a little excited and wanted to share it. So, this is what I've done so far.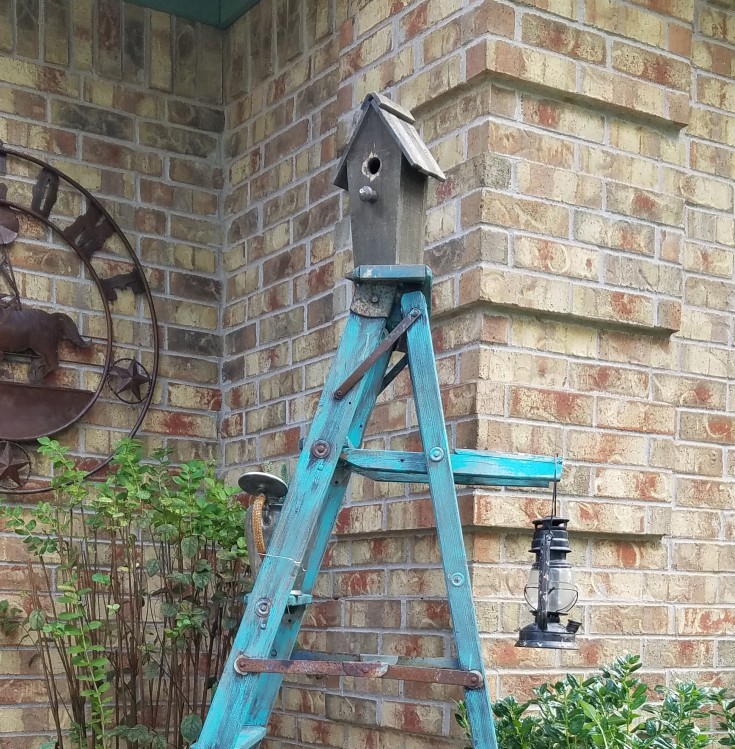 ***This post contains affiliate links, if you click on an affiliate link & buy something I may receive a small commission at no extra charge to you. The affiliate money I earn helps pay the expenses to keep this site running. Please read my full advertising disclosure for more info. Thanks so much for your support!***
How to Turn a Wooden Ladder into Yard Art
I started off by dry brushing some Waverly Lagoon chalk paint all over the ladder. Then I sprayed it down with Helmsman Spar Urethane by Minwax clear satin to seal and protect from the weather.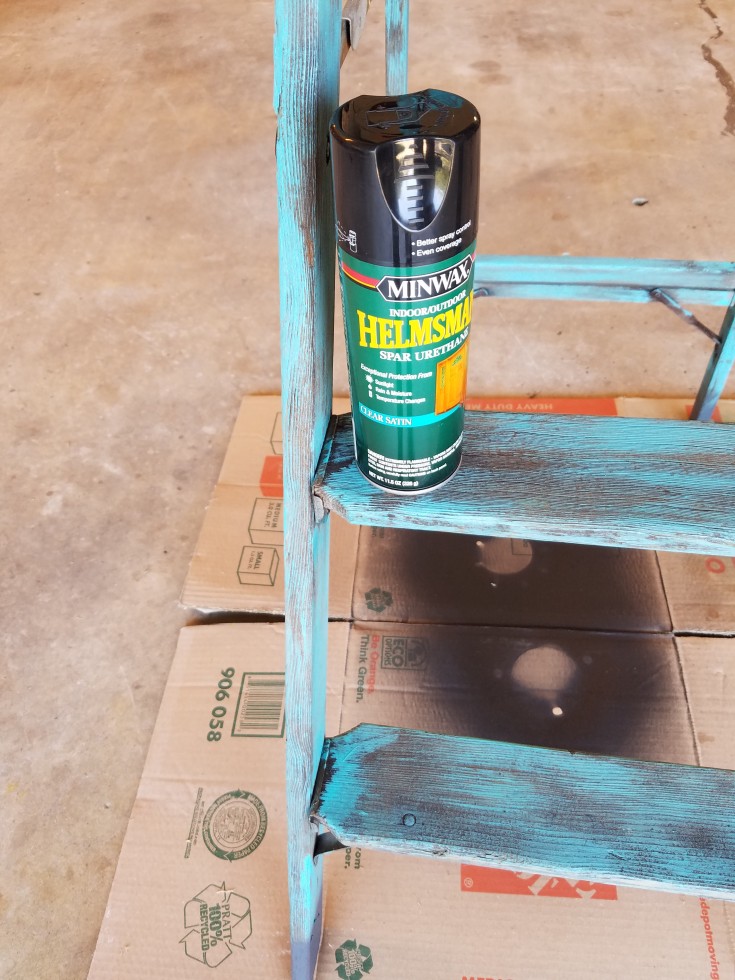 Next I used some Plastic Dip spray paint in grey on the very bottom of the ladder about 3-4" up. This will help to protect the feet of the old ladder from rotting.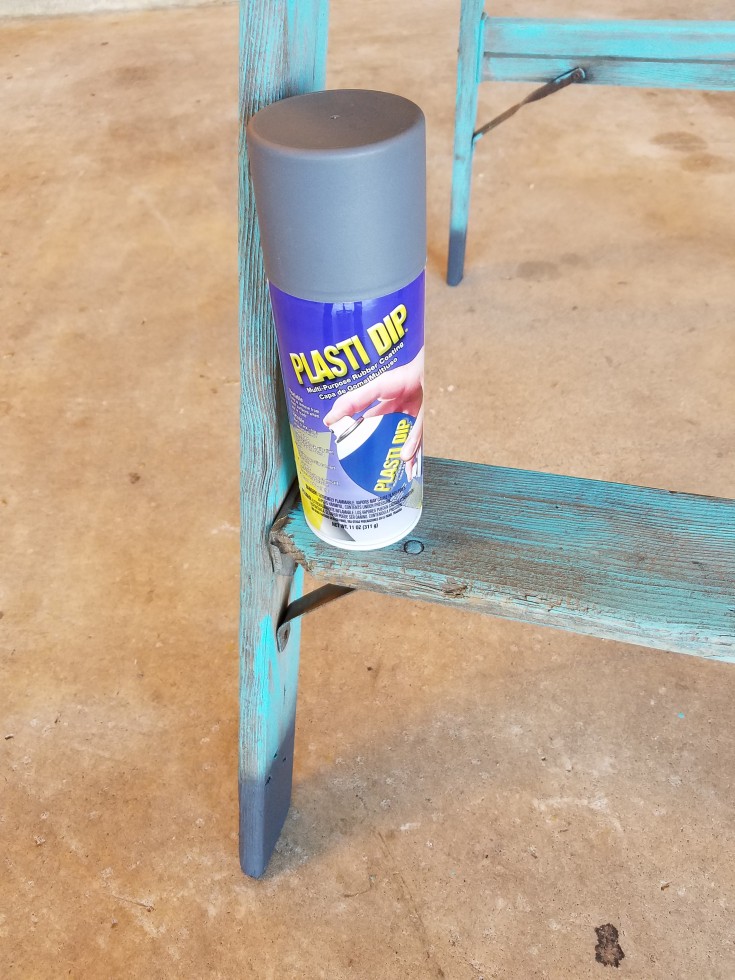 Once painted and sealed I added a wooden birdhouse that was one of my yard sale finds. Using a long wood screw to attach it to the top of my old wooden ladder.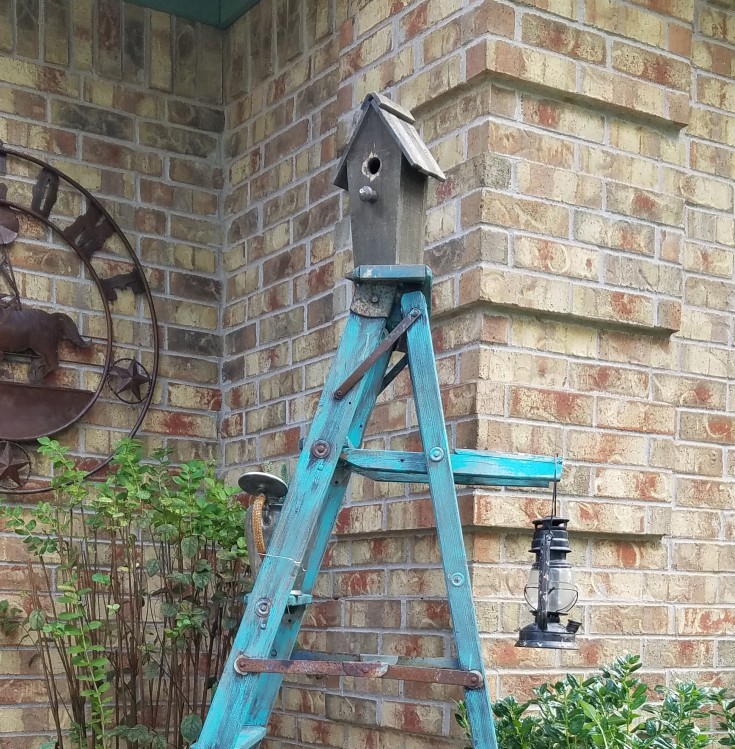 Finding it's new home in the front flowerbed I then added an old lantern (another thrifty find) that the hubby pulled the top cap off and added a solar panel light so that it would shine at night.
But since it doesn't seem to be in the best spot for the sun to charge it, we haven't seen it glowing yet. We need to either trim some limbs or find another spot.
I also added a pot of mums that aren't doing very well, and an old teapot with some sedum that I dug up from the backyard.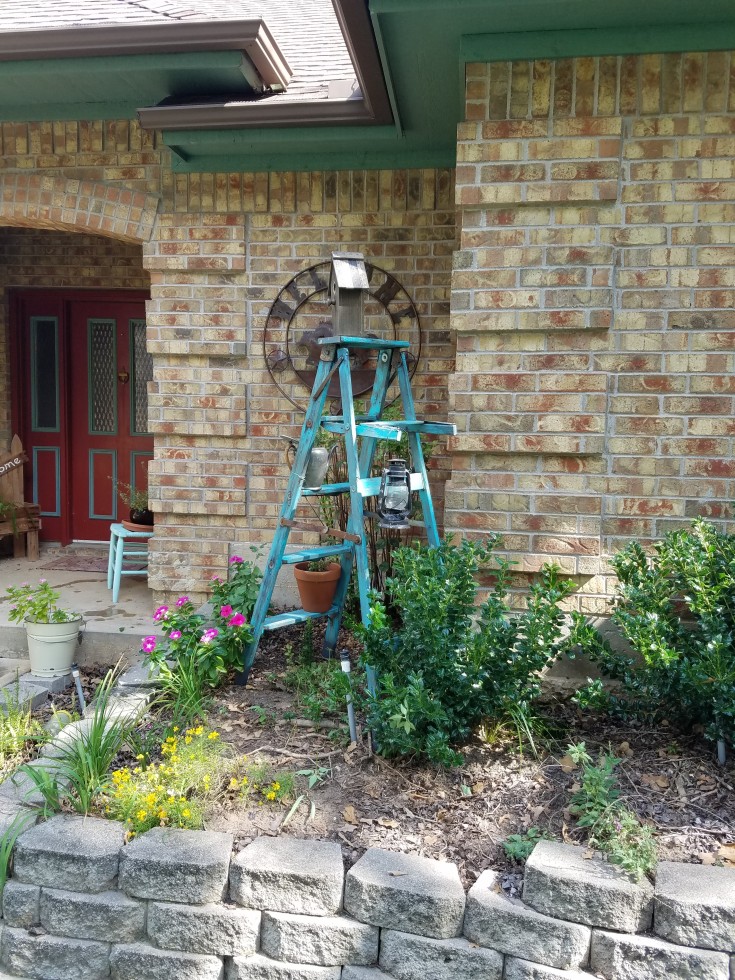 Planning on adding more flower pots, and a teapot with some crystal's making it look like it's watering the lower flower pots.
Hoping to get that done as soon as it warms up.
Until then, what do you think about my turning an old wooden ladder into yard art?
Supplies for Wooden Ladder Yard Art
Old wood ladder
Helmsman Spar Urethan
Paint brush
Plastic dipWaverly Lagoon chalk paint
Birdhouse
Pots,
Teapot
Solar lantern
More Fun Projects
Spring Garden Centerpiece
Faux Zinnias
Yard sale find turned spring vase