This upcycled bracelet was made for entering the Handmade Artists trashy contest. In order to enter the contest, your item had to be something that you had made yourself, and the main element must be something that would be considered trash.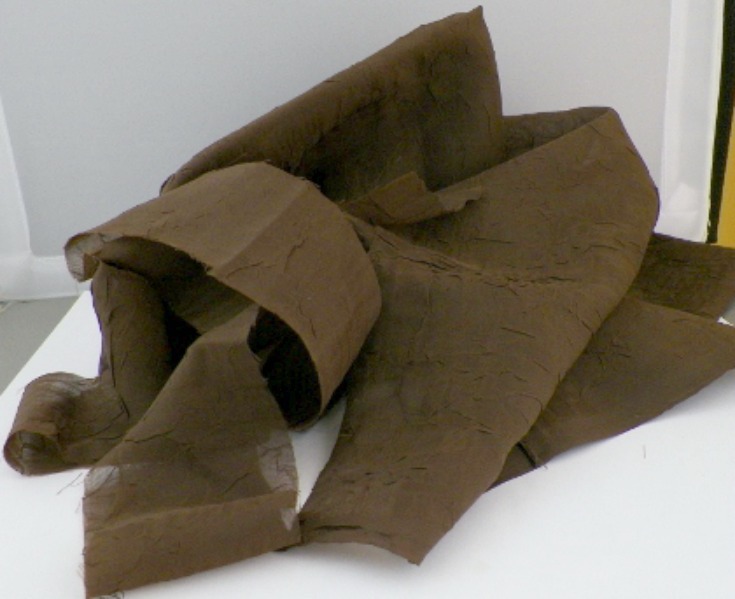 The time of the contest I had just gotten through shortening some curtains for out patio doors, and was going to throw the scrap pieces of material away. At the last minute, I decided to save the scraps, and try to come up with something to enter the contest with.
I have seen a lot of cute jewelry pieces made up with a combination of material and wire, so I thought that I would give it a try for myself. This bracelet, necklace, and earring set is what I came up with for entering the contest.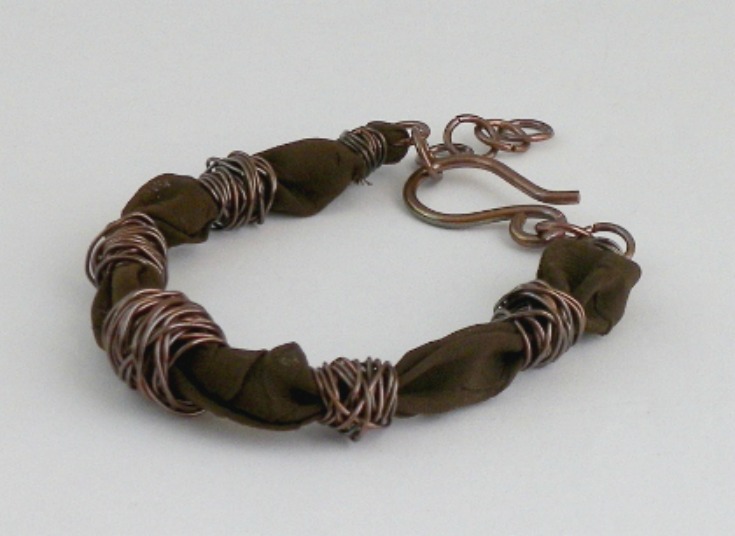 How To Make A Upcycled Bracelet, Necklace, And Earrings
To make these unique one of a kind pieces, I first tumbled some wire that I had oxidized. Next I took strips of the scrap fabric and used my tumbled wire to wrap around the fabric to give it the look of copper wire beads.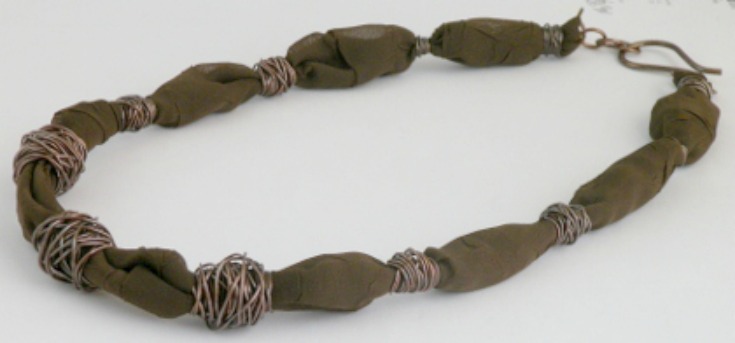 The ends of the fabric was then folded over onto handmade jumprings where I wrapped more of the tumbled wire, then connected it to handmade hook clasp that had both been oxidized and tumbled as well.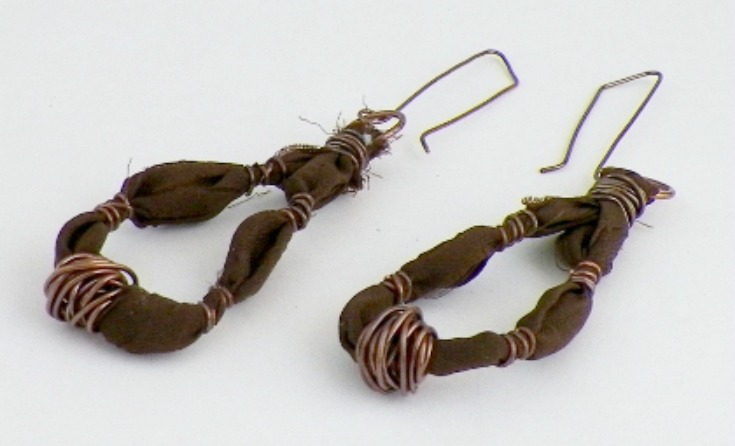 The earrings were made the same way as the upcycled bracelet, and necklace just in a small version. Then connected to a handmade ear wire.
What do you think of my upcycled bracelet, necklace, and earrings. Do you like it? Not like it?