With Christmas just around the corner, and looking at all the pretty Christmas decor in the stores. I decided to put together a list of my kind of Christmas decor. This list consist of 14 Holiday decorations for $25.00 or less.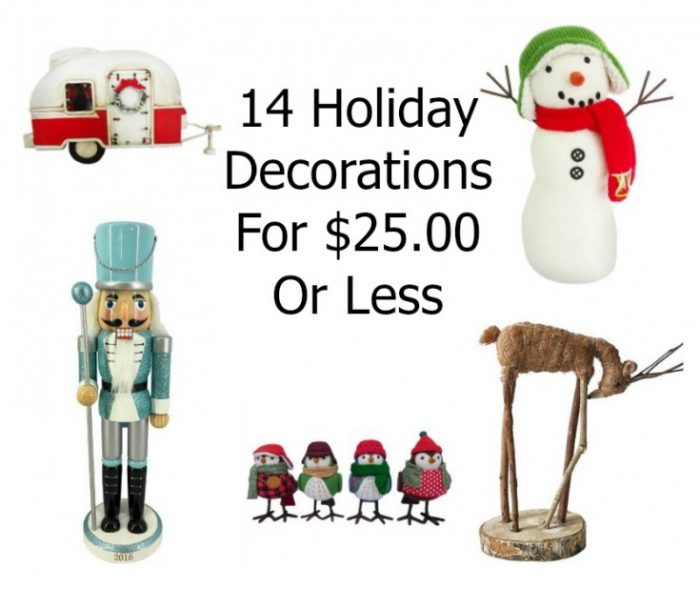 *This post contains affiliate links, if you click on an affiliate link & buy something I may receive a small commission at no extra charge to you. The affiliate money I earn helps pay the expenses to keep this site running. Please read my full advertising disclosure for more info. Thanks so much for your support!*
Click on the pictures below for details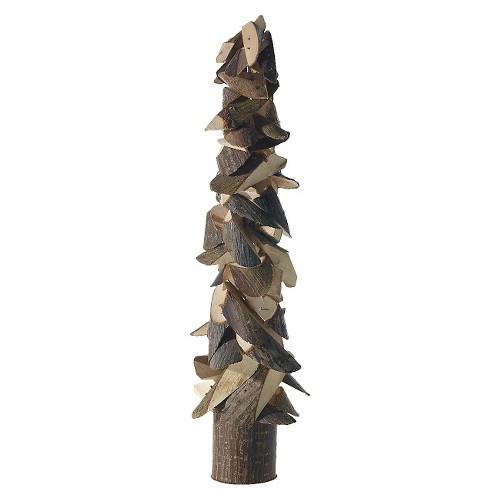 This Timberland tree decor is made from tree bark, and stands 16″ tall.
This Birch Candle Lit Decor comes in a set of 2, and would look pretty sitting on a table of mantle with some Christmas greenery around them.
This little Camping Trailer is decorated for the Holiday, and would be the perfect addition to any home.
Hang this pre-Lit Mistletoe Ball over your entryway.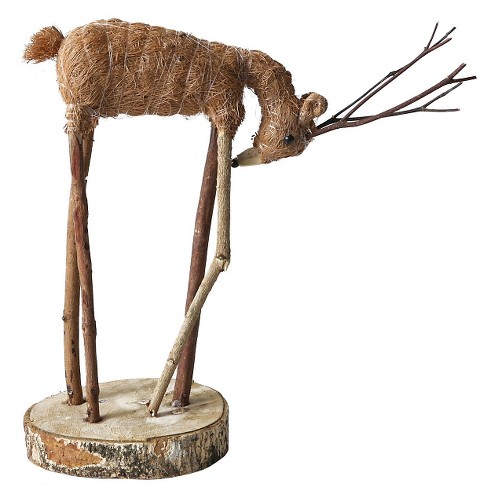 This long legged rustic reindeer is made from wood and straw, and sits on a sturdy base. Great for a tabletop or mantle, and stands 10 1/2″ tall.
This Lantern is perfect for your favor holiday scented candle.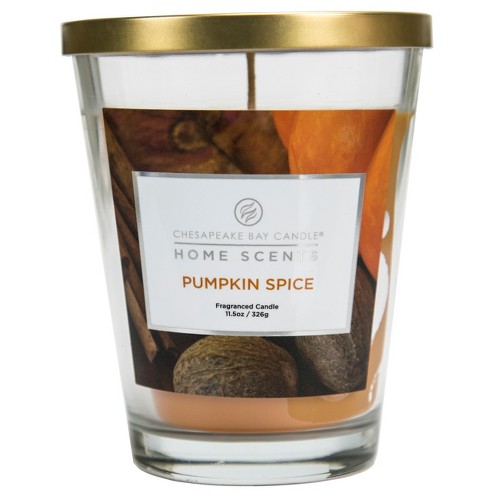 Pumpkin Spice (11.5oz) is one of my favor holiday scents.
This adorable table top snowman stands 13″ high.
Tuck this set of 4 Christmas Birds among your other holiday decor.
This Durable wooden Christmas Nutcracker offers a striking addition to your holiday decorations. He comes stamped with the year 2016.
This Woodland Fur Santa would be great as a centerpiece or on a side table. His warm, vintage look gives any room a cozy, festive feel. He stands 12.25 tall
This Wondershop Felt Tree with Berries is made from polyester and wood, and stands 18″Hx6.5″Wx6.5″D. Would be perfect for any small area, or on the mantel or in the entryway.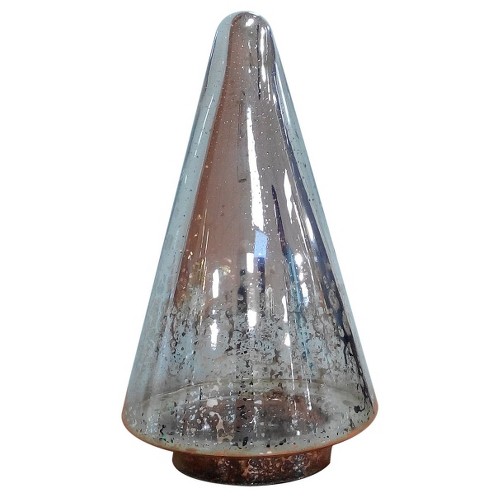 Bring a antique, artsy look with this Mercury Glass Tree. Can be paired with others or stand alone on a mantle.
Add some holiday cheer to your home with this adorable snowman, with the smiling face and festive sign.
If you enjoyed this list of 14 Holiday decorations for $25.00 or less, Please share!