Hi All! Today I am going to share some easy scrap wood snowmen ornaments. If you've been follow along with me for a while, then you know that I hate throwing away wood no matter how small. Because there is always something you can make from the scraps like my small scrap wood block houses.
***This post contains affiliate links, if you click on an affiliate link & buy something I may receive a small commission at no extra charge to you. The affiliate money I earn helps pay the expenses to keep this site running. Please read my full advertising disclosure for more info. Thanks so much for your support!***
Supplies for Scrap Wood Snowmen Ornaments
Scrap wood
Acrylic paint white, black, orange, burnt sierra
Stylus tool or toothpick
Twine
Annealed wireRound nose pliers
Clear gorilla glue
Fabric Strips Small tack or hot glue
Sanding block
How to Make Scrap Wood Snowmen Ornaments
I had a short piece left from a two by four that I cut into three pieces about 1 ½" wide each to make these snowmen ornaments.
First, I ran my sanding block over the edges, then I gave them each two coats of white paint, letting each coat dry thoroughly.
After drying I used my stylus tool to add the carrot shaped nose. You could use a tooth pick or even a small detail brush. But I love my stylus tool for small detail work. I can work steadier, and the stylus has two different size ball ends that makes the paint glide on easily.
While the snowmen noses are drying I used the back end of a paint brush to add their eyes, and buttons.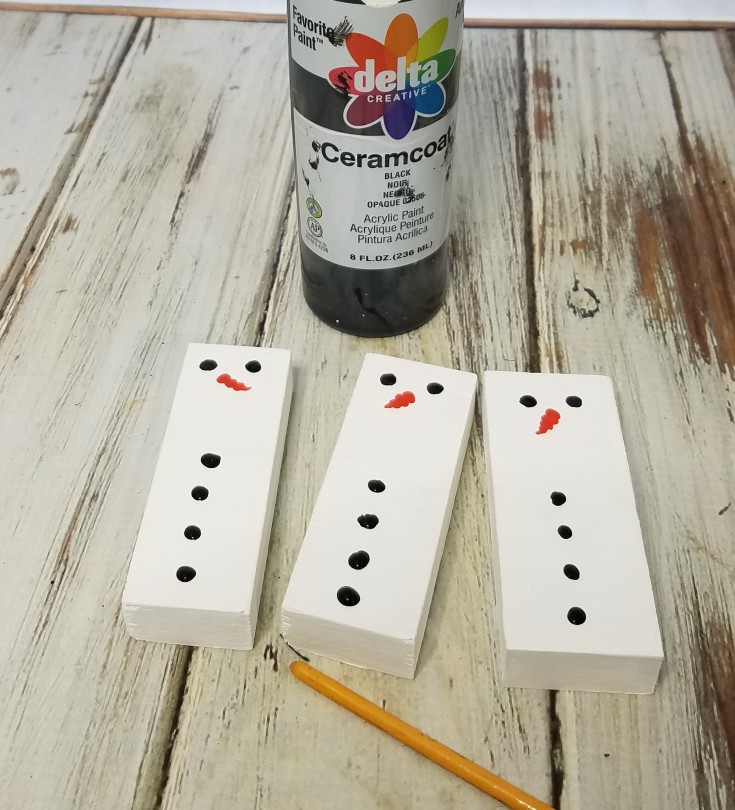 Add their mouths with either a detail brush or the stylus tool.
Back to the carrot noses to outline the nose with burnt sierra, using the small end of my stylus.
Adding a white dot to each eye.
Next sand the edges. I forgot this step until after I had put their scarves on.
Cut some thin pieces of fabric to wrap around the scrap wood snowmen.
You could just add a dab of hot glue to the scarves to glue them down. But I had small copper tacks that I used and then nailed them down in place, and adding a black patina over the copper tack head.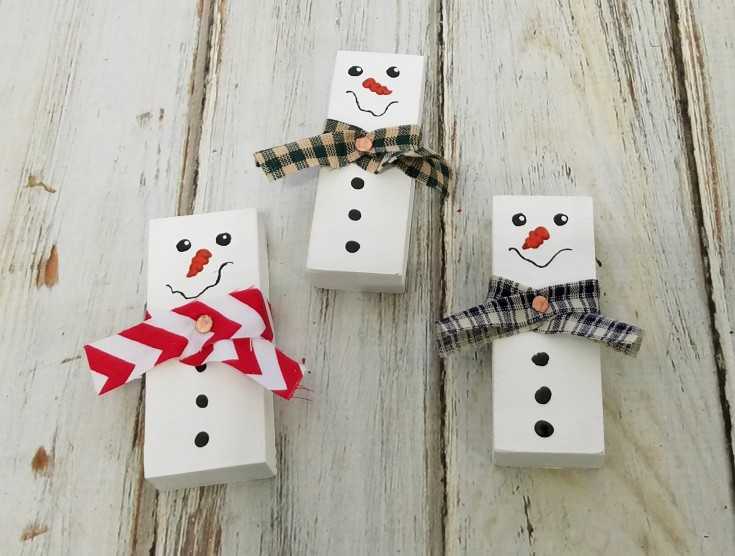 Next, I drilled a small hole in the center top of the snowmen. I probably should have done this from the start. But I am always good at getting ahead of myself. LOL
Since I didn't have any mini eye hooks I made my own out of annealed wire then used some clear gorilla glue to glue them in. I like the black hooks to hang by better than the silver eye hooks anyway.
Next add some twine on the diy scrap wood snowmen ornaments are good to go.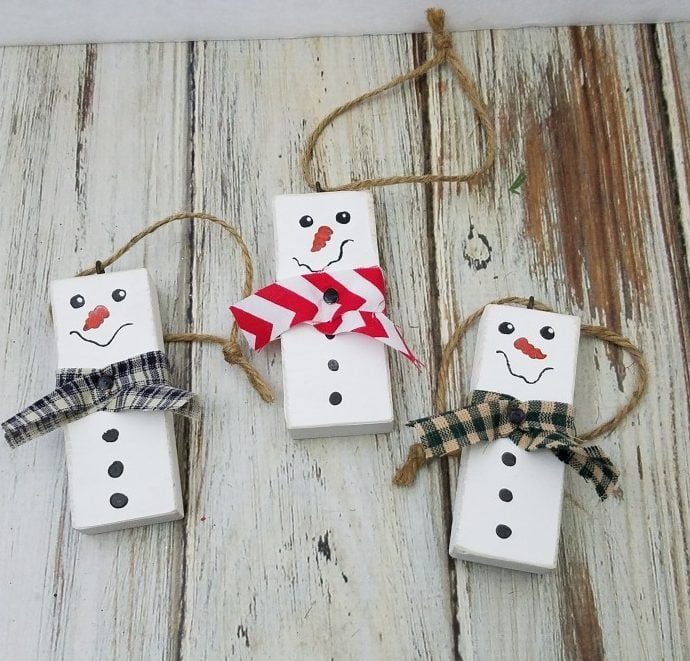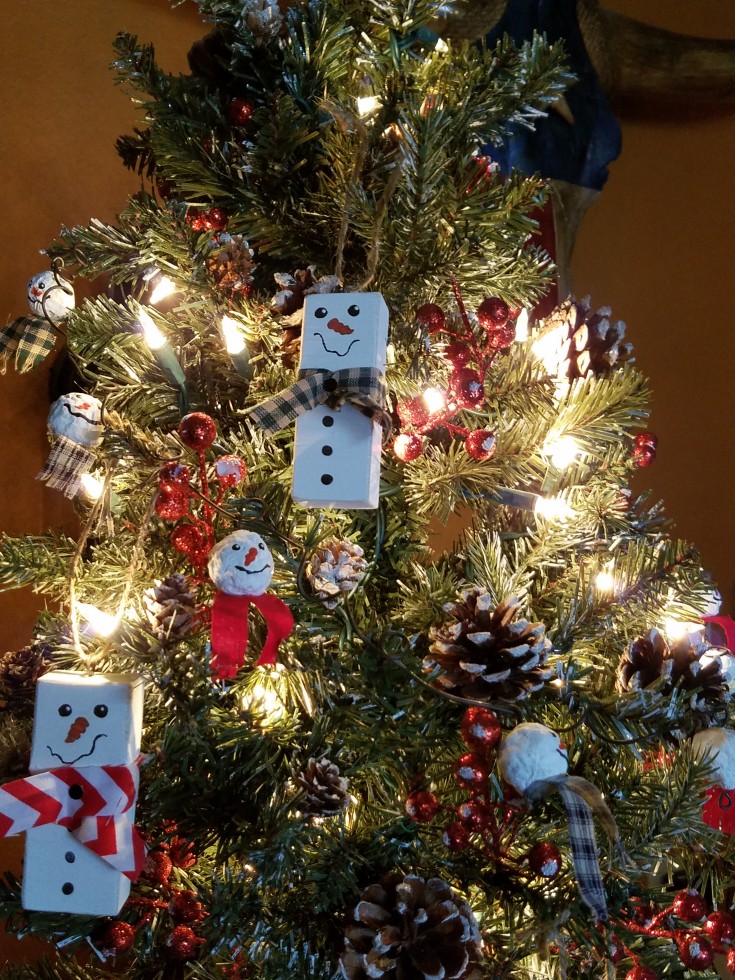 What kind of Christmas projects have you been working on lately?
More Diy Snowmen Projects!
How to paint a snowman
Diy snowman lantern
Snowman garland on wire